News from NORLA
Gunnar Staalesen receives the 2017 Petrona Award
NORLA offers its warmest congratulations to Gunnar Staalesen, the winner of the 2017 Petrona Award for the Best Scandinavian Crime Novel of the Year published in the UK.
Staalesen receives the award for his book Where Roses Never Die, which has been translated from the Norwegian by Don Bartlett and published by Orenda Books.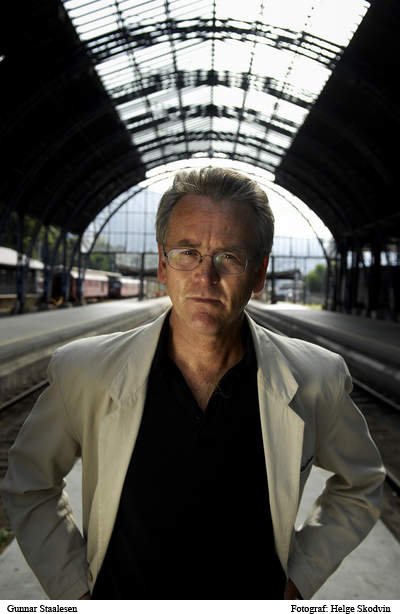 The trophy was presented by last year's winner Jørn Lier Horst.
As well as the trophy, Gunnar Staalesen receives a pass to and a guaranteed panel at next year's CrimeFest.
The judges's additional comments on Where Roses Never Die:
"Gunnar Staalesen has long been the finest Nordic novelist in the private-eye tradition of the American masters. Where Roses Never Die is both a coruscating and ambitious novel from the veteran writer, and a radical re-working of his customary materials – perhaps the most accomplished entry in the long-running sequence of books about Bergen detective Varg Veum.
The Petrona team would like to thank our sponsor, David Hicks, for his generous support of the 2017 Petrona Award."
Read more about the book here.
More about Gunnar Staalesen.
And more about the Petrona Award.