NORLA's travelogues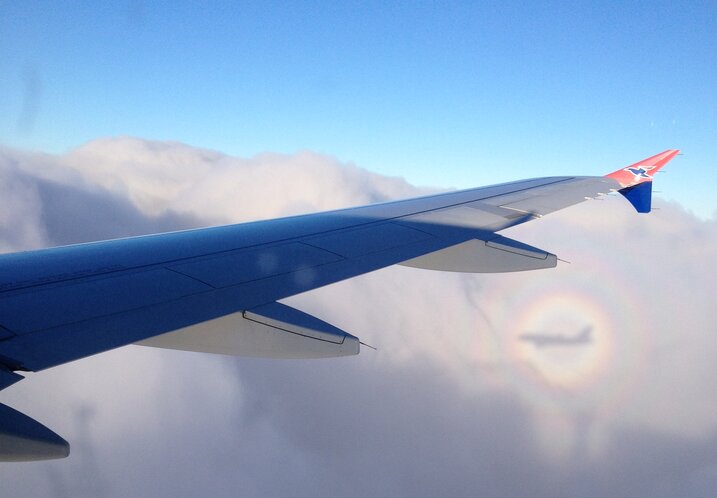 Photo: Torill Johansen
NORLA travels around the world to promote Norwegian literature. Have look at some of our travelogues!
(If you read Norwegian, you will find our complete collection of travelogues here).
2019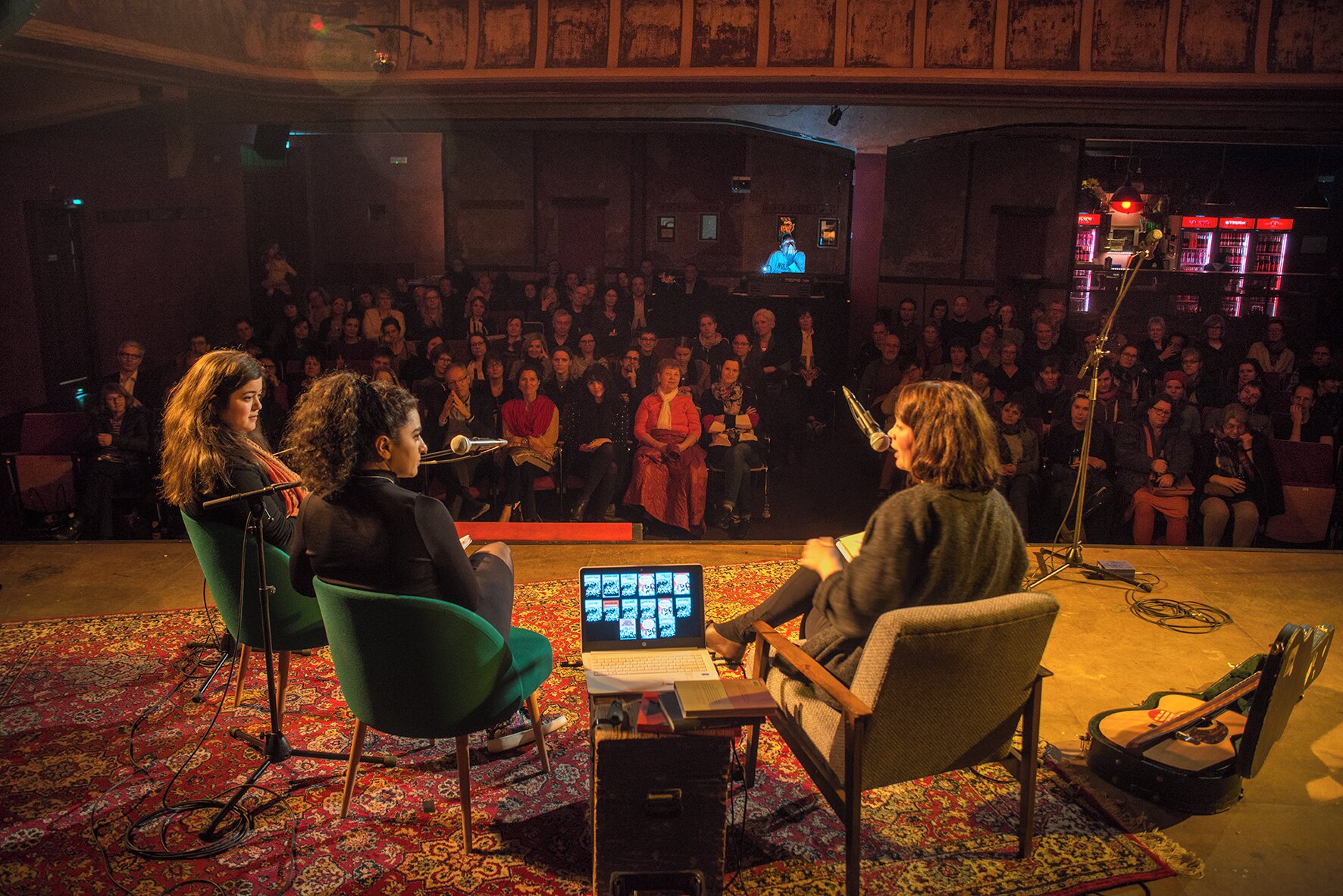 Book frenzy in Leipzig (March)
The Leipzig Book Fair, attended by 200,000 visitors, is the largest literary arena in Germany after the Frankfurt Book Fair. Our presence there from 21-24 March was one of the highlights of Norway's literature program for spring 2019.
2018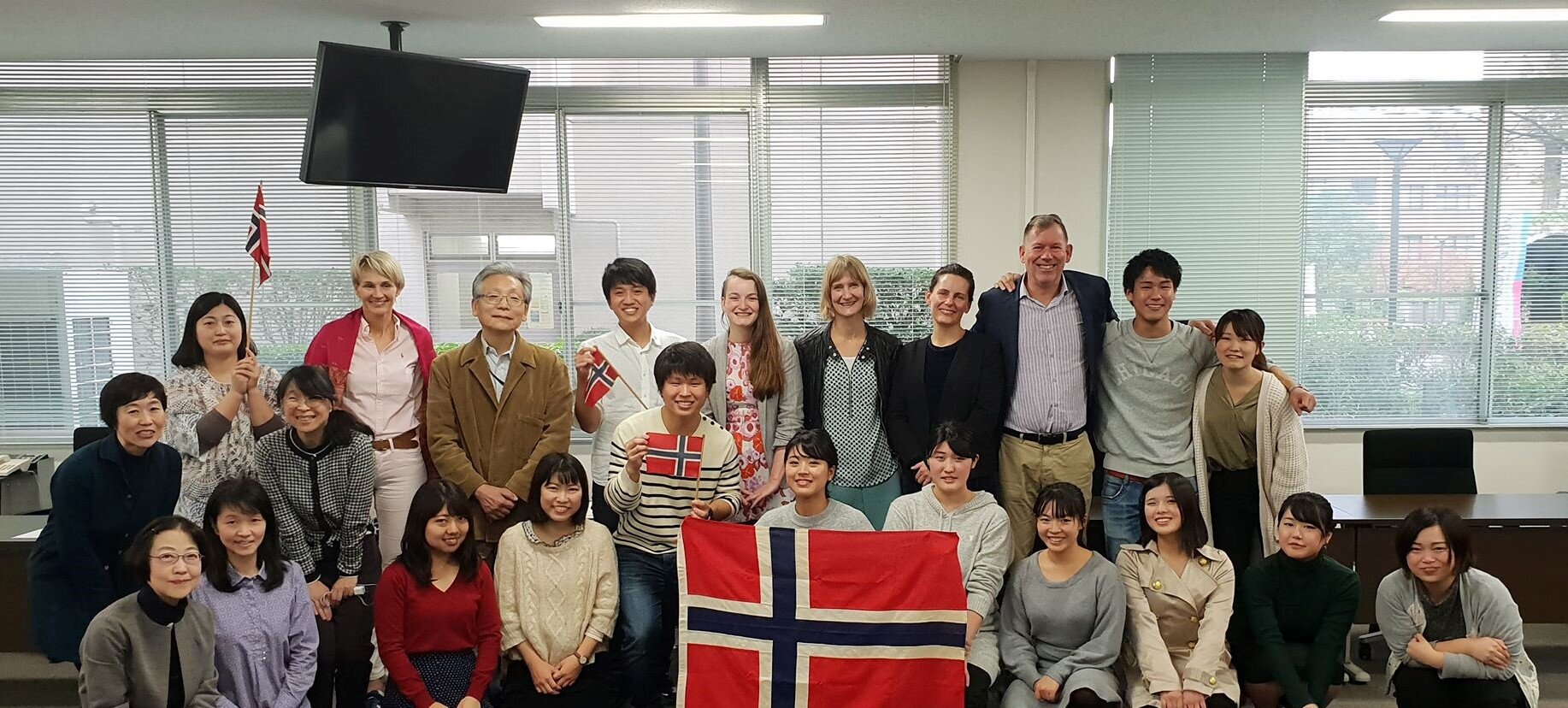 Pictures from Japan (November)
In November, two of our colleagues toured Japan in the company of authors Linn Strømsborg and Monica Isakstuen – who both take part in our New Voices-program this autumn – and translator Anne Lande Peters, who was NORLA's Translator of the Month in November.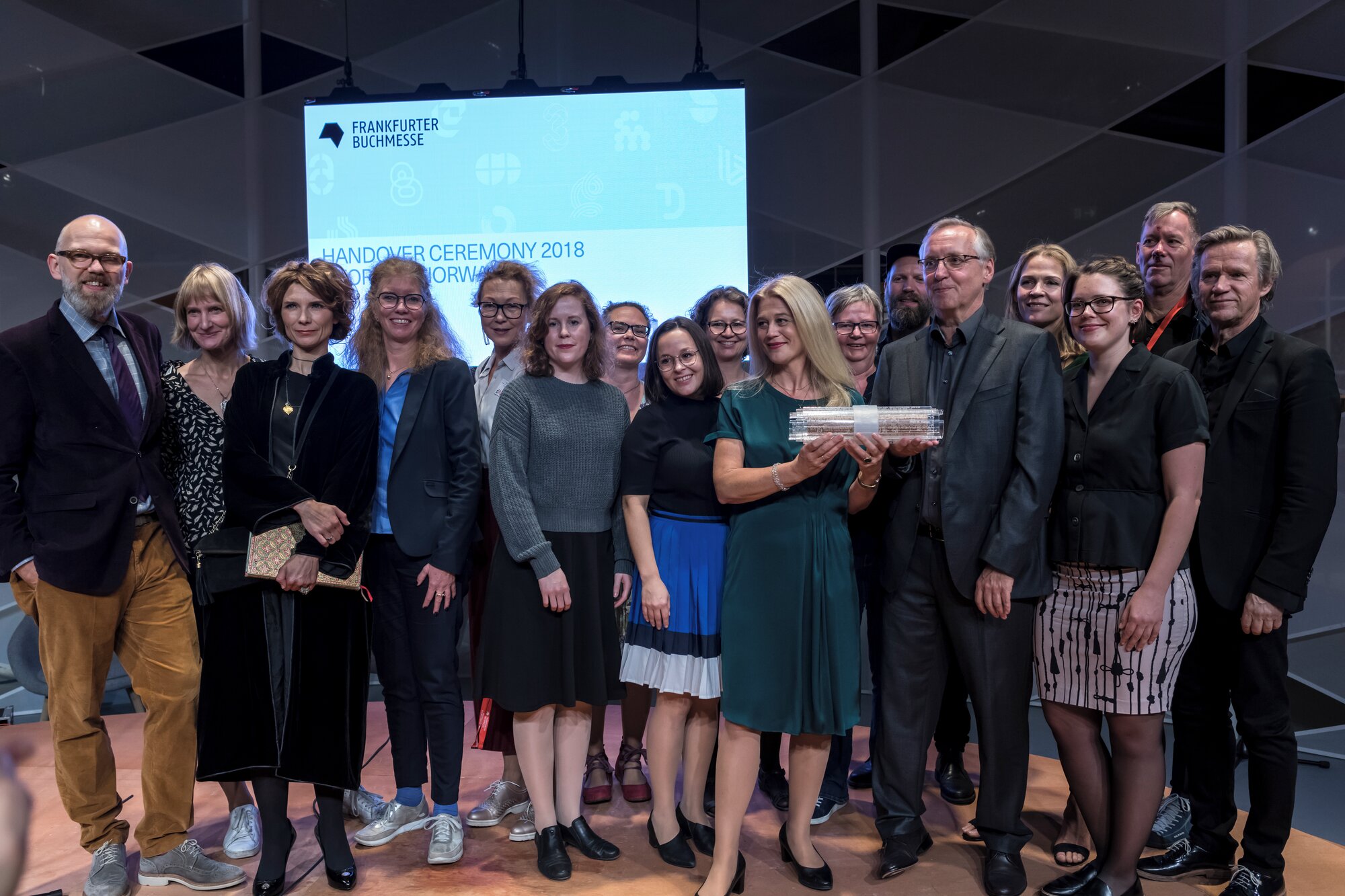 Highlights: Frankfurter Buchmesse 2018 (November)
We are looking back on a wonderful book fair week; days filled with exciting meetings and events at Frankfurter Buchmesse 2018. With the Handover Ceremony at the last day of the fair, Norway officially is now Guest of Honour.
See pictures for highlights of our week and the many interesting people we met.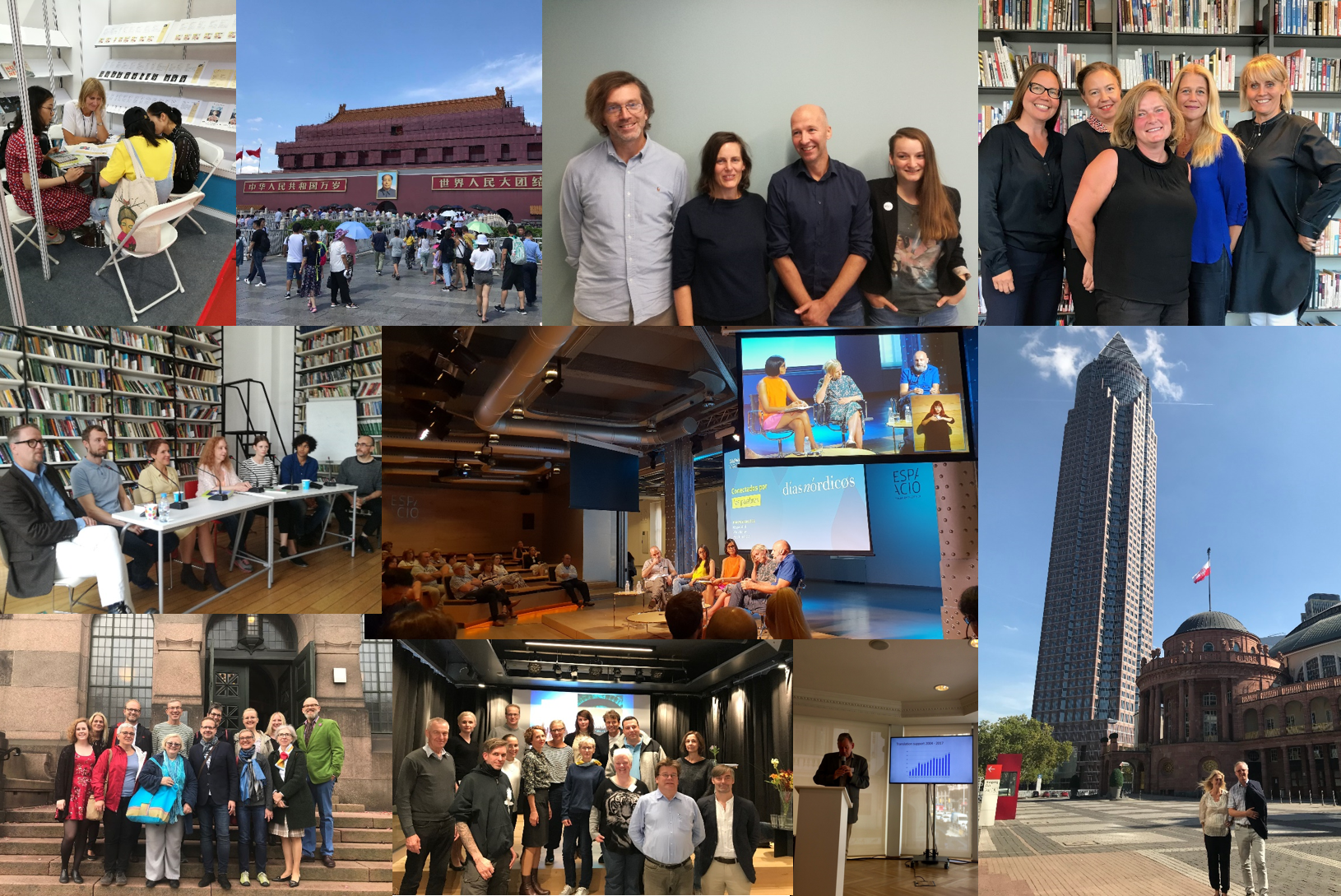 We have had an energetic start to the Autumn book season (August and September)
August and September were wonderfully hectic months, with book fairs in Beijing, Gothenburg and Moscow, visits from German book sellers in Oslo, and book trade seminar in Madrid, to mention a few.
See snapshots from our activites here.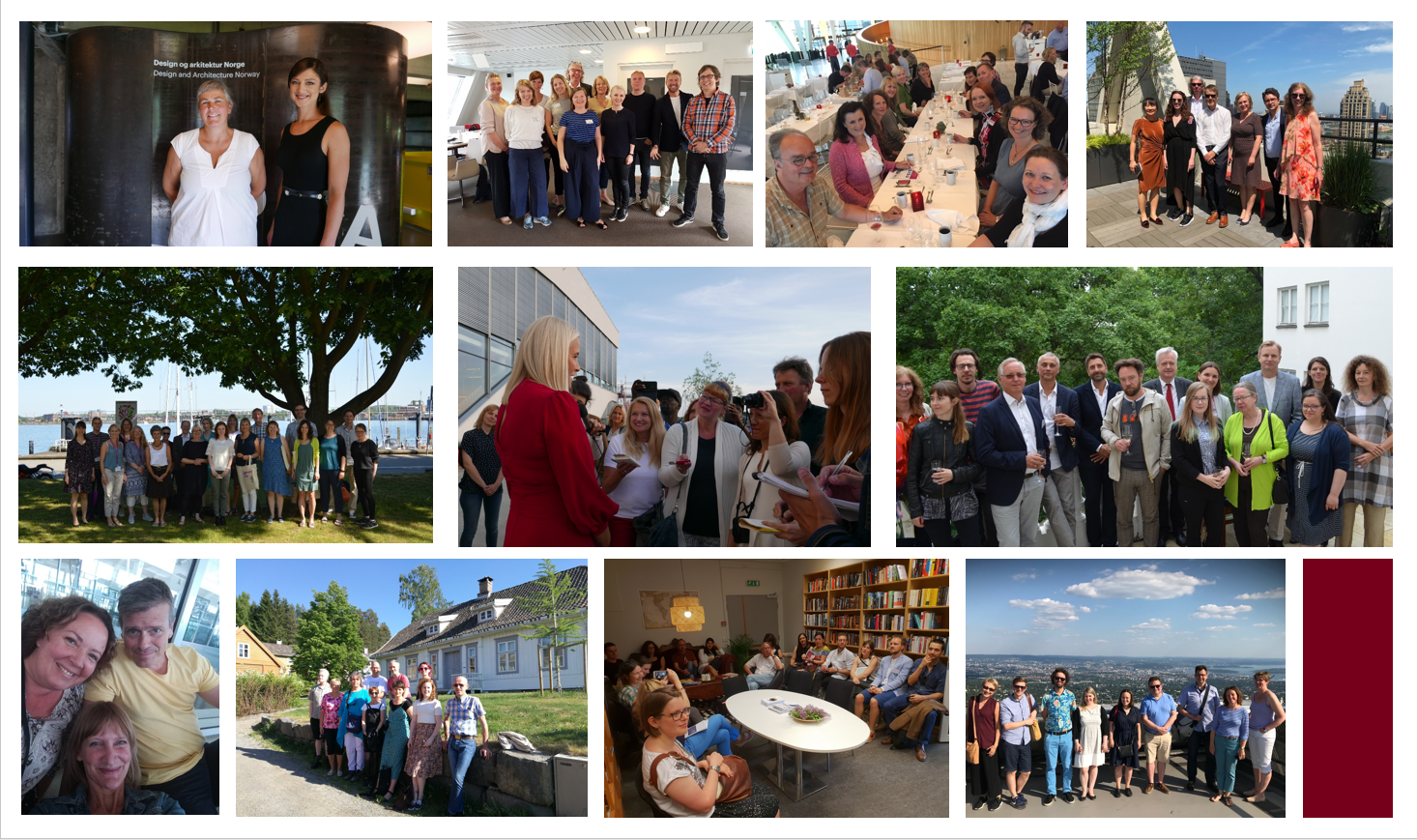 An eventful June at NORLA (June)
There's been quite a lot of activity at NORLA over the last month, with many great meetings both at home and abroad! We would like to share some photos and briefly inform you about the various events that have taken place.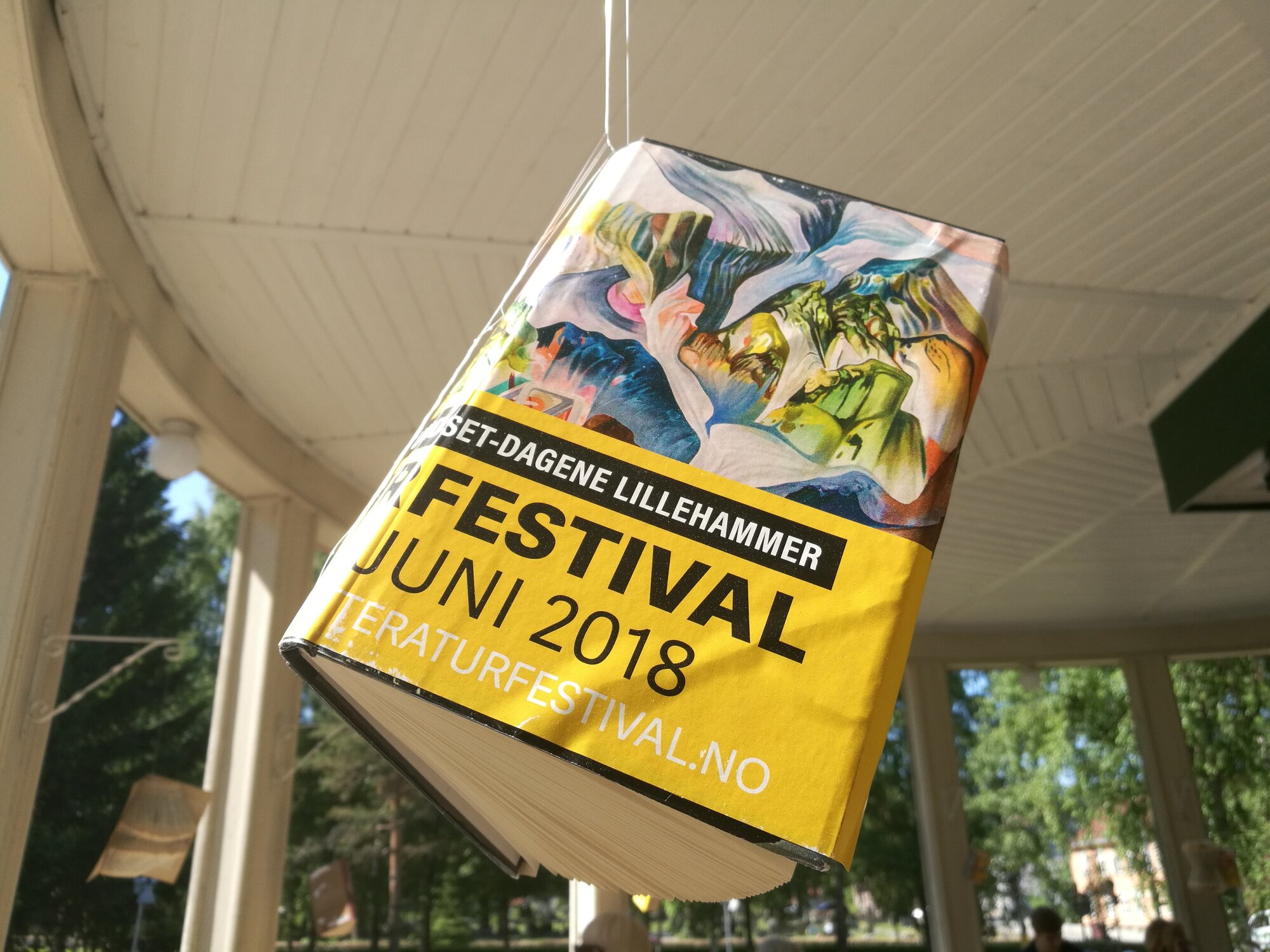 Sunny festival days in Lillehammer (May/June)
The literary festival at Lillehammer is the largest in the Nordic region. During this year's festival,
NORLA
arranged a seminar for translators who work with translating fiction from Norwegian into English, French, Dutch and Polish.
NORLA
also invited several international publishers and scouts to Oslo and Lillehammer (in cooperation with the Publishers' Association and the Ministry of Foreign Affairs). Participants came from Great Britain, the United States, France, the Netherlands, Belgium, Poland, Portugal and Spain.
A group of German journalists and influencers also visited Norway in connection with the festival.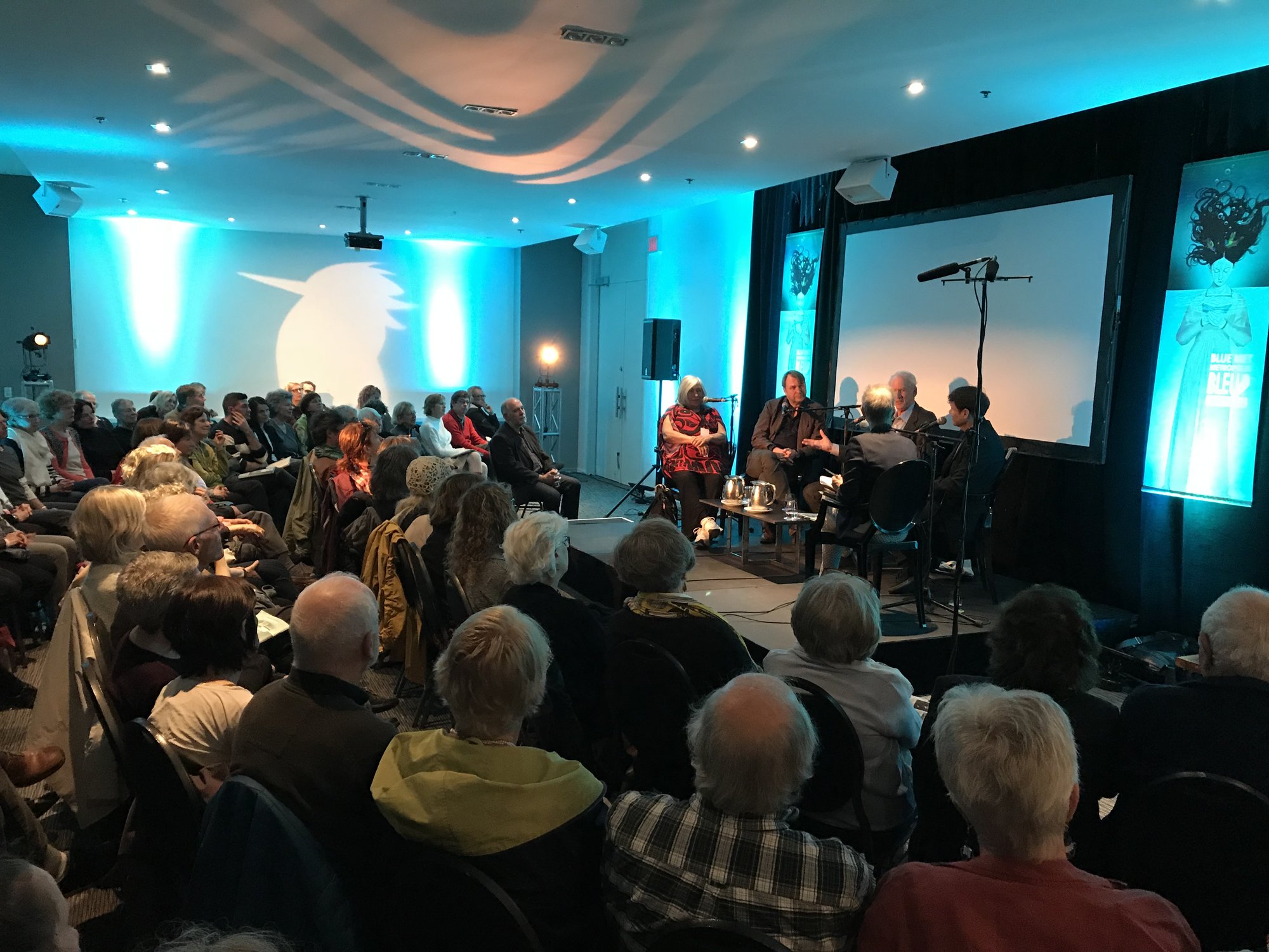 Photo memories from Canada (April)
This year, NORLA had the pleasure of visiting Montreal, Canada, in connection with the Blue Metropolis literature festival, where the authors Morten A. Strøknes, Torkil Damhaug and Heidi Sævareid were guests. At the same time, NORLA organized a book trade meeting, about Norwegian and Canadian literature, in collaboration with the Norwegian Embassy in Canada, NORLA's sister organisation Livres Canada Books, and the Blue Metropolis Festival.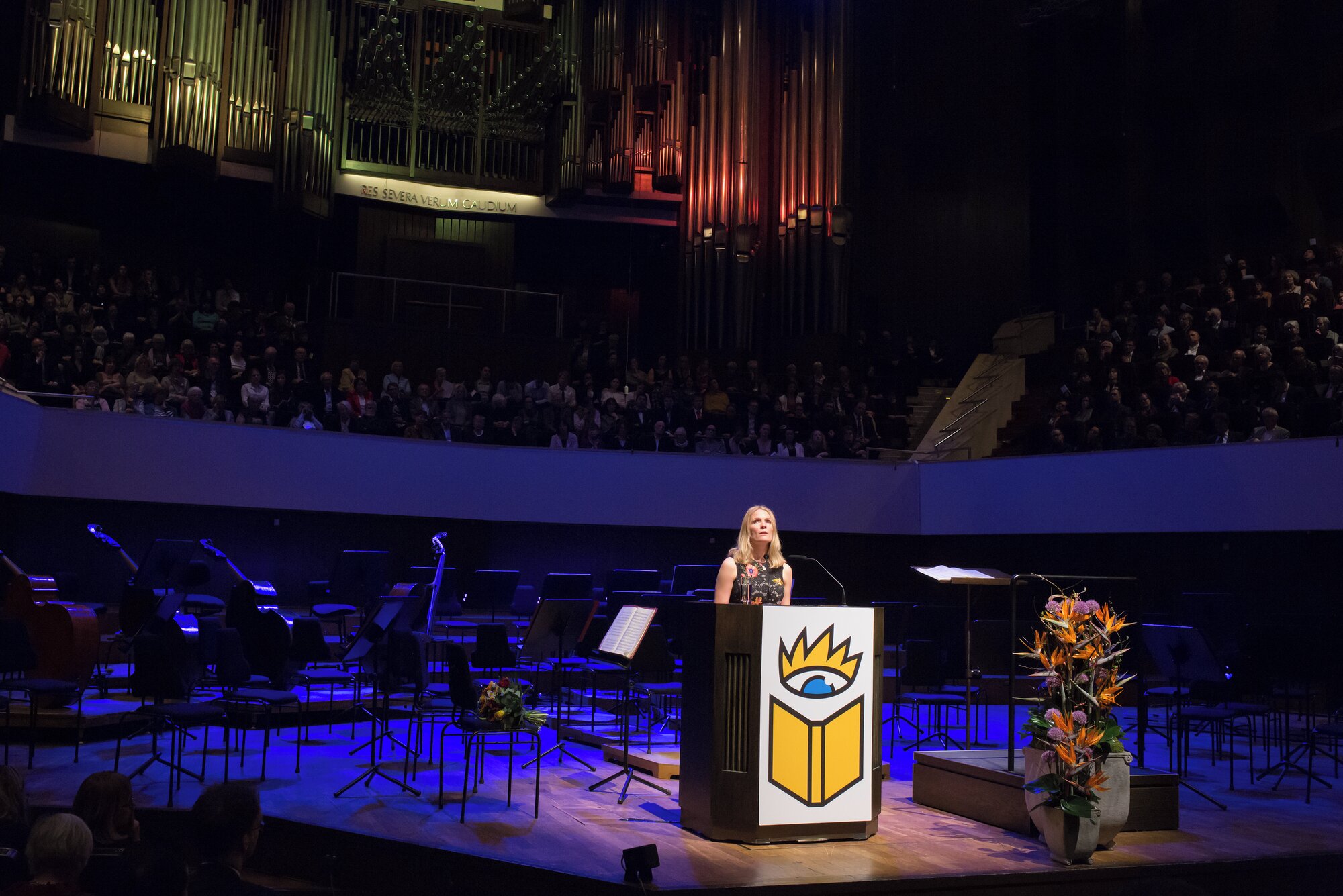 The Leipzig Book Fair (March)
This year's Leipziger Buchmesse had the largest Norwegian presence ever! 13 Norwegian authors met their readers at dozens of events,
NORLA
hosted a translation seminar, and the starting gun was fired for our German bookstore strategy in the build up to Norway as Guest Of Honour at the Frankfurt Book Fair 2019.
2017
First trip to Frankfurt (October)
Read our colleague Hege's report from her first visit to the Frankfurt Book Fair. She reccomends to go along with colleagues who've already been there before. "Because the site of the fair is just as enormous as everybody told you, it's full to the brim with publishing people from all over the world – and it's higher tempo than you could ever have imagined".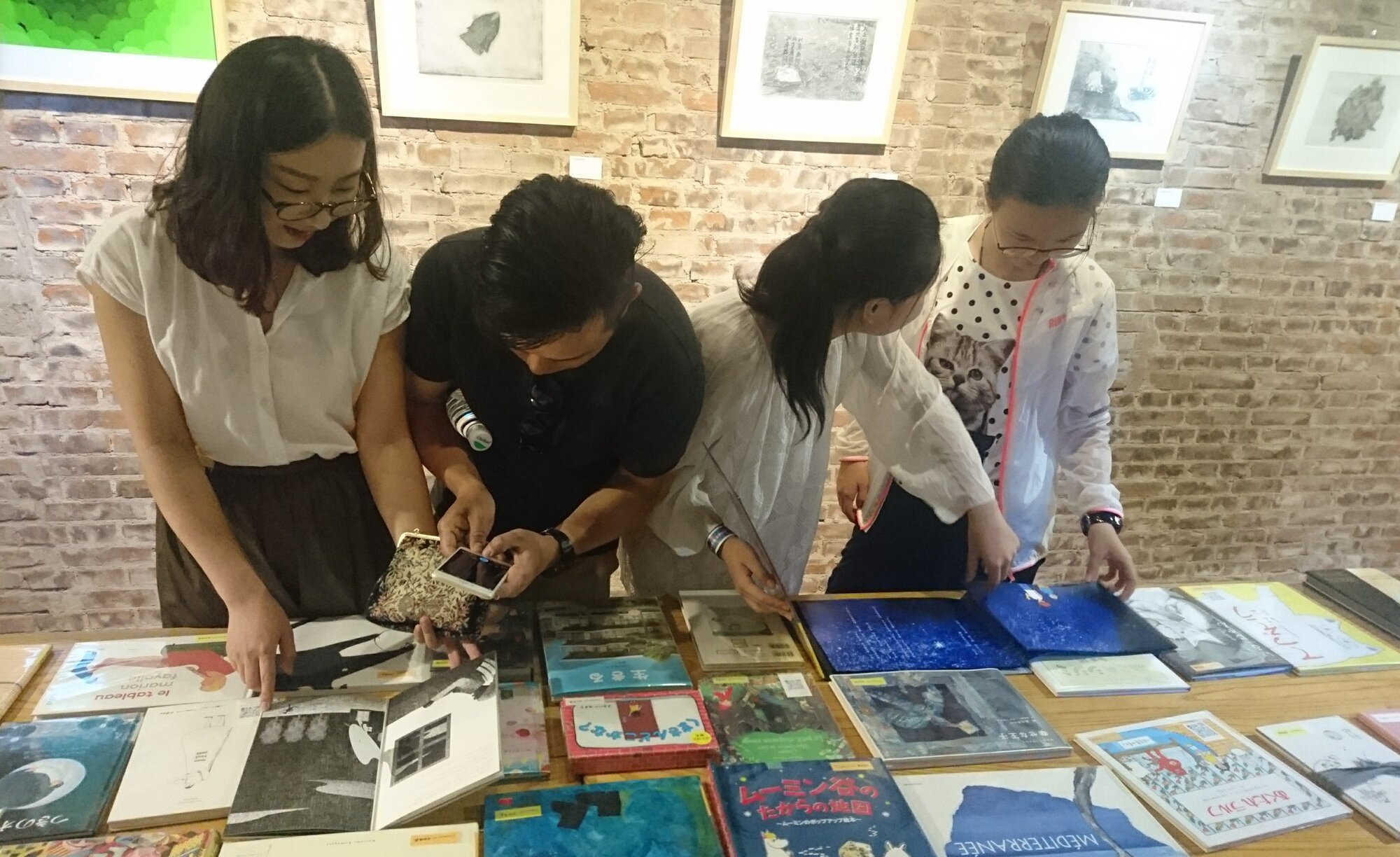 The Chinese are crazy about Norwegian books (August)
Read our impressions from the Beijing International Book Fair 2017 and the project "China meets Norway in a bookshelf". This year the Norwegian delegation consited of several literary agents, authors, illustrators and the NORLA team. The Nordic joint stand was awarded the book fair's «Exhibitor Excellence Award 2017».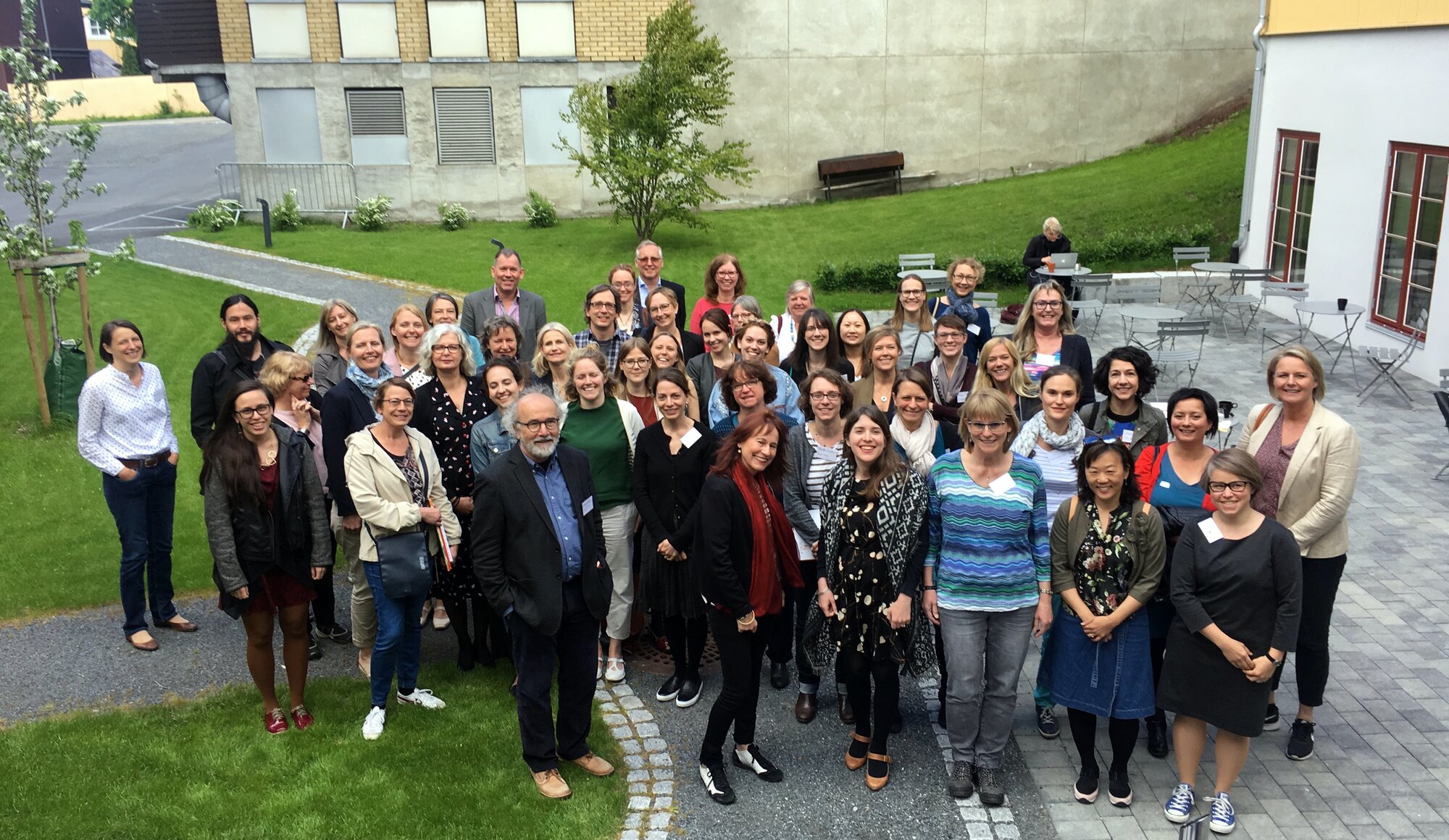 Festival Fever in Lillehammer (May/June)
Between 30 May and 4 June, Norway's biggest literature festival took place in Lillehammer. During the festival, NORLA arranged a seminar for German translators of children's and YA literature. In collaboration with the Norwegian Publishers Association and the Ministry of Foreign Affairs, NORLA also invited 18 international children's book publishers to Oslo and Lillehammer. This is the first time the annual publishers seminar has been entirely devoted to children's and YA literature.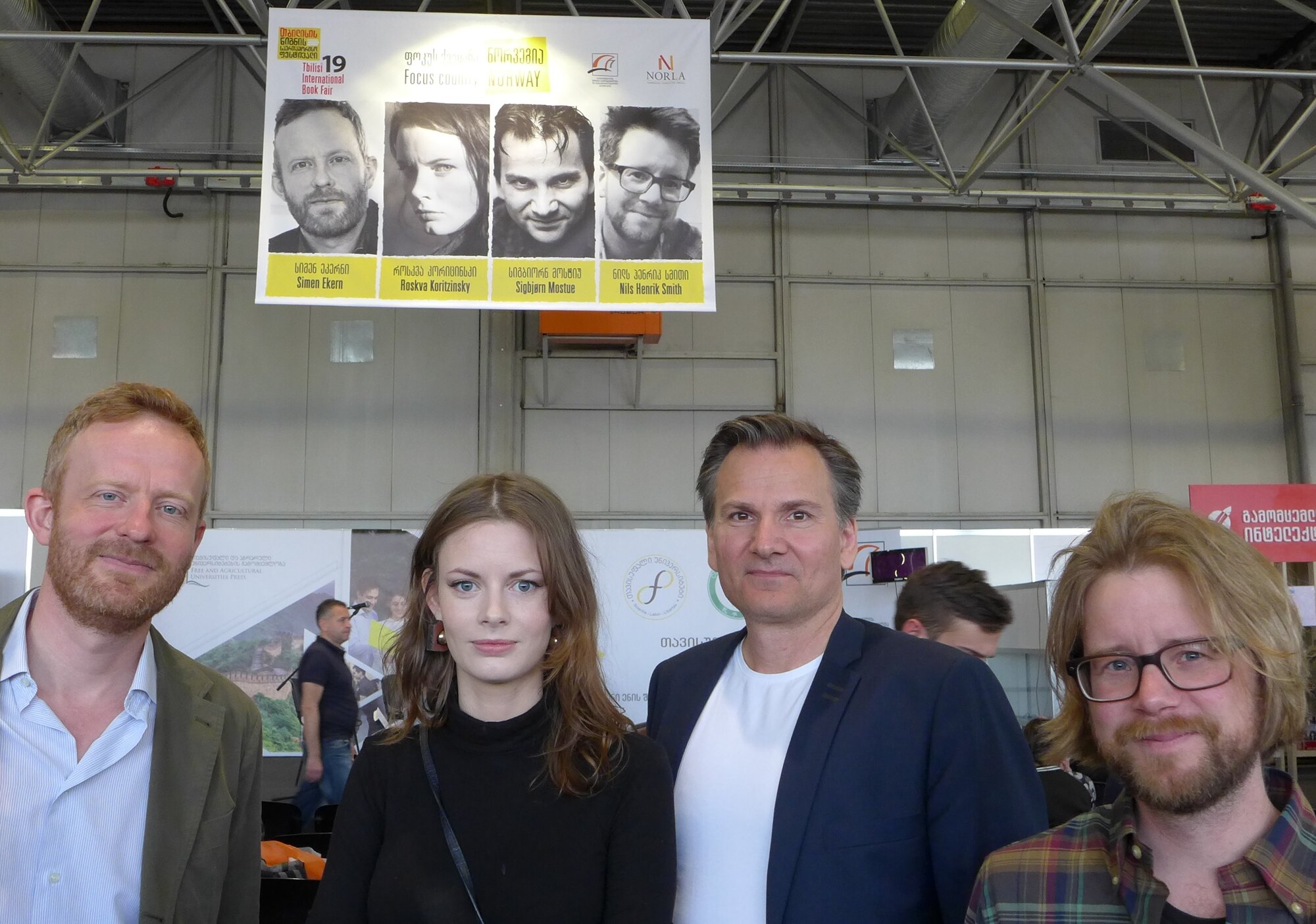 Travelogue from Georgia (May)
At this year's Tbilisi international book fair Norway was the country in focus featuring the four spring-semester participants on NORLA's New Voices programme.
The authors also took part in a university translation seminar for around 40 students of Norwegian and translators from Georgia and Azerbaijan.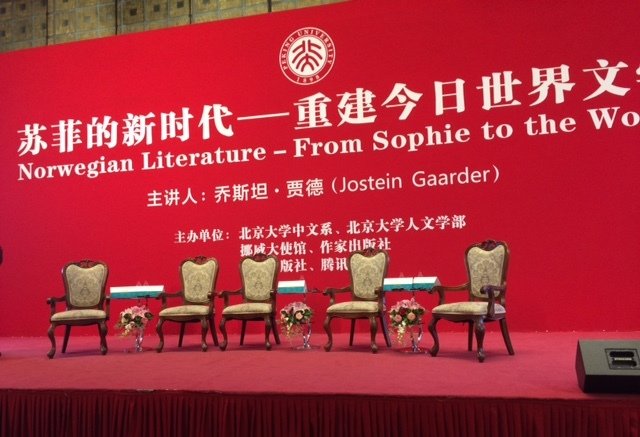 Norwegian Literature in China: From Sophie to the World (May)
A Norwegian sports and cultural delegation led by Norway's Minister of Culture, Linda Hofstad Helleland, visited China from 25 to 27 May. The delegation also included the author Jostein Gaarder and NORLA's director, Margit Walsø.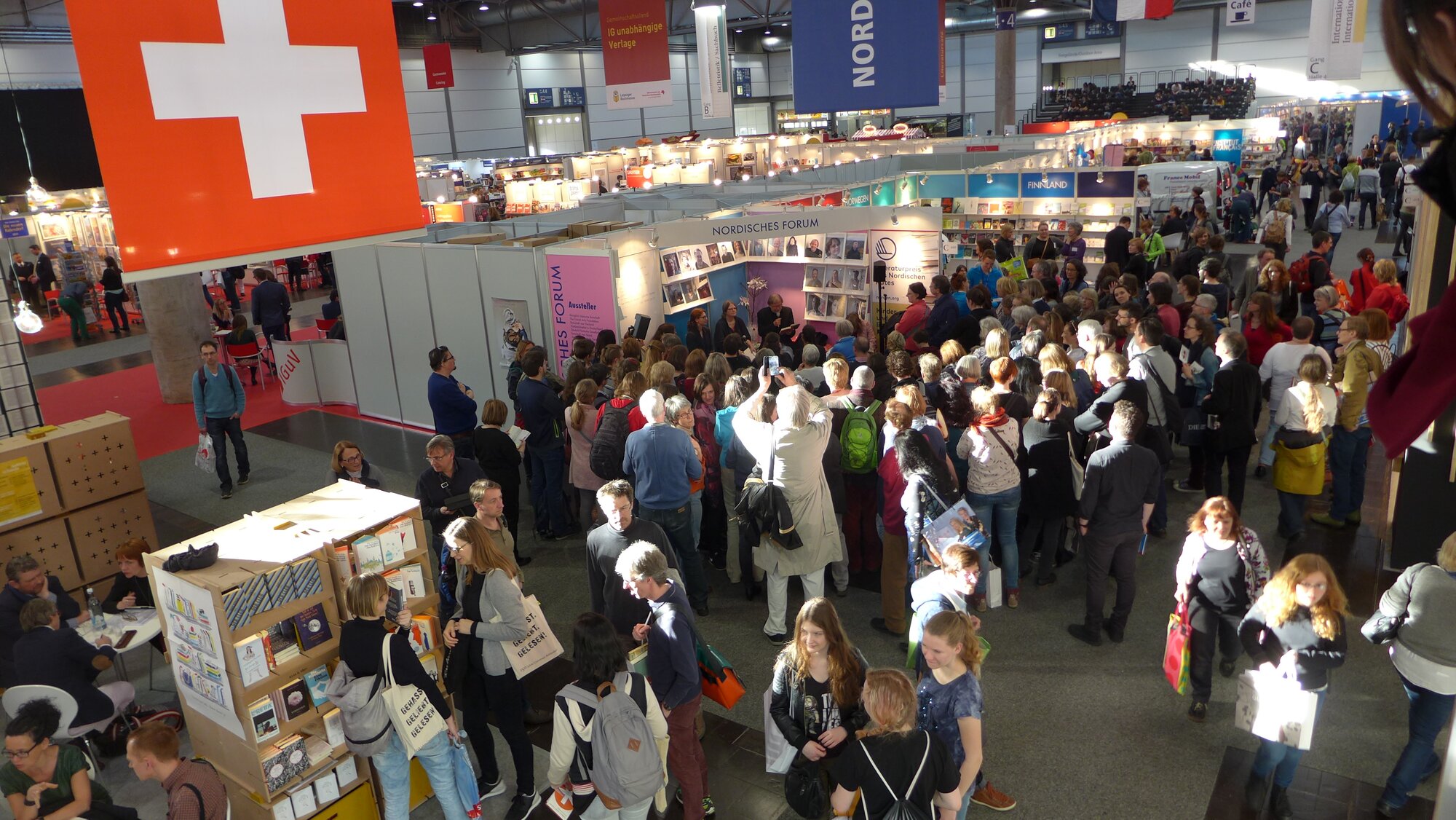 Travelogue from the Leipzig Book Fair (March)
For many years, Norwegian authors have put their mark on the Leipziger Book Fair, but this year the Norwegian presence was larger than ever with no less than eleven authors taking part! State Secretary for the Norwegian Ministry of Foreign Affairs, Laila Bokhari, was part of the Norwegian delegation to Leipzig this year, along with chairman of NORLA's board Aslak Sira Myhre and several members of NORLA's staff and the Frankfurt 2019-team.
During the fair NORLA held a seminar for German translators at the Grieg Begegnungsstätte to exchange information and ideas about Norway as Guest of Honour in Frankfurt 2019. The event was followed by a reception where German publishers were also are invited.
2016
A bustle of Norwegian activity in Frankfurt (October)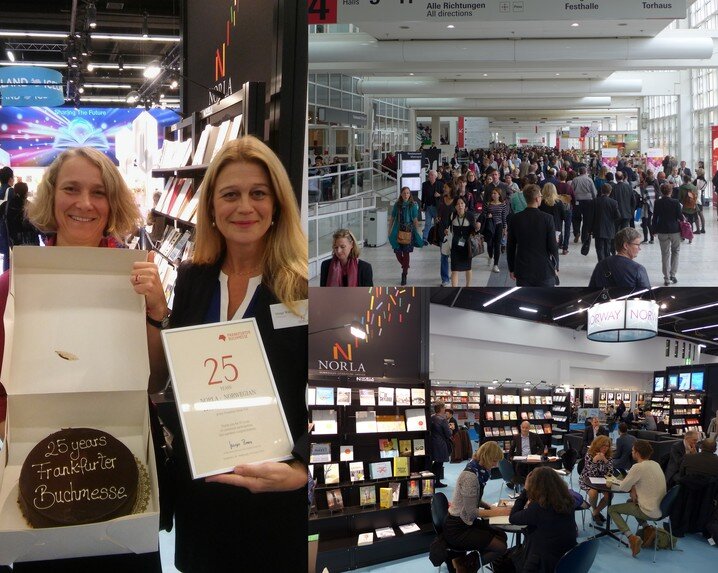 The Frankfurt Book Fair is the world's largest book fair and this year all the Norwegian participants were gathered at a large joint stand, in a reinforced collaboration between the Norwegian Publishers Association, Norwegian agents, NORLA and Norwegian publishers. The stand was a hub of extensive activity and vibrant energy, and it was of course also decorated with many good, beautiful books in all genres.
All seven of NORLA's staff members took part in the book fair this year for the very first time! This was also NORLA's 25th anniversary in Frankfurt, an event that was commemorated by a friendly gesture of appreciation from the book fair in the form of a delicious cake delivered to the stand.
NORLA participated for the seventh time in a row at the Beijing Book Fair (August)
We are very happy that Norwegian literature is becoming increasingly popular in China.
Successful Translators Seminar at the Norwegian Festival of Literature in Lillehammer (May)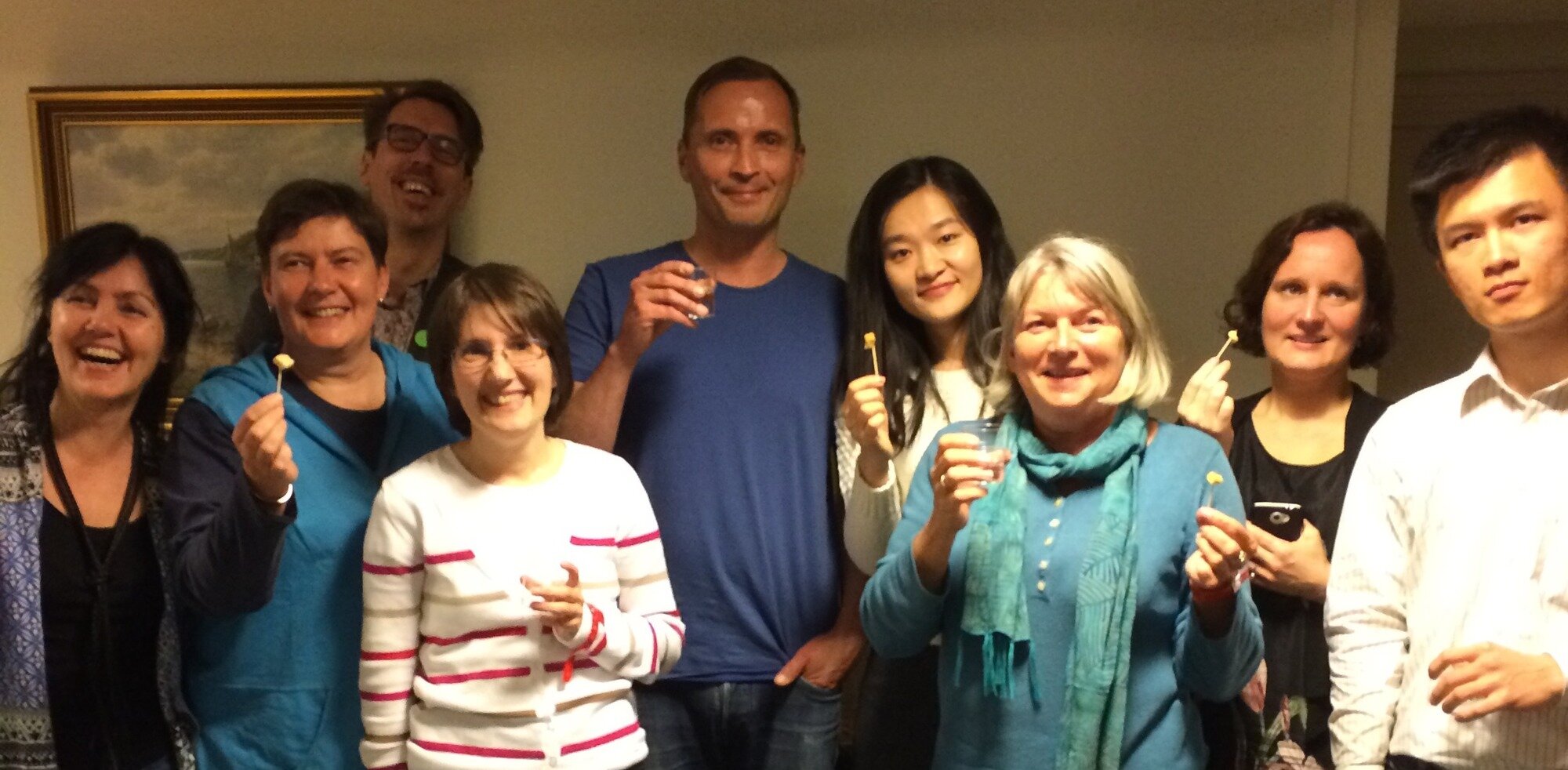 The Norwegian Festival of Literature, Sigrid Undset-dagene in Lillehammer, is the largest literary festival in the Nordic countries.
At the festival NORLA held, for the first time, a translators seminar dedicated to a single book currently being translated into many languages. Eight translators, all of whom are working on Morten Strøksnes' Havboka ("Shark Drunk"), met to discuss the book and the challenges they have experienced with the text. They also met the author who both enlightened and inspired us with his impressive local and technical knowledge.
Warm welcome for Norwegian literature in Japan (March)
Norwegian authors and NORLA were recently in Japan and were greeted with an overwhelming interest in Norwegian literature. On 6−10 March, there was a seminar on Norwegian literature, organized in collaboration with the Norwegian Embassy in Tokyo. The seminar was designed for publishers and translators, and was about crime fiction, children's and picture books, and translation.
The Norwegian participants were author Jørn Lier Horst, author and illustrator Mari Kanstad Johnsen, translator Anne-Lande Peters, publisher Svein Størksen (Magikon) and literature agent Hans Petter Bakketeig (Stilton Literary Agency), along with NORLA's Director Margit Walsø and NORLA's Senior Adviser Dina Roll-Hansen.
The programme also included eminent Japanese participants, who gave presentations or took part as moderators.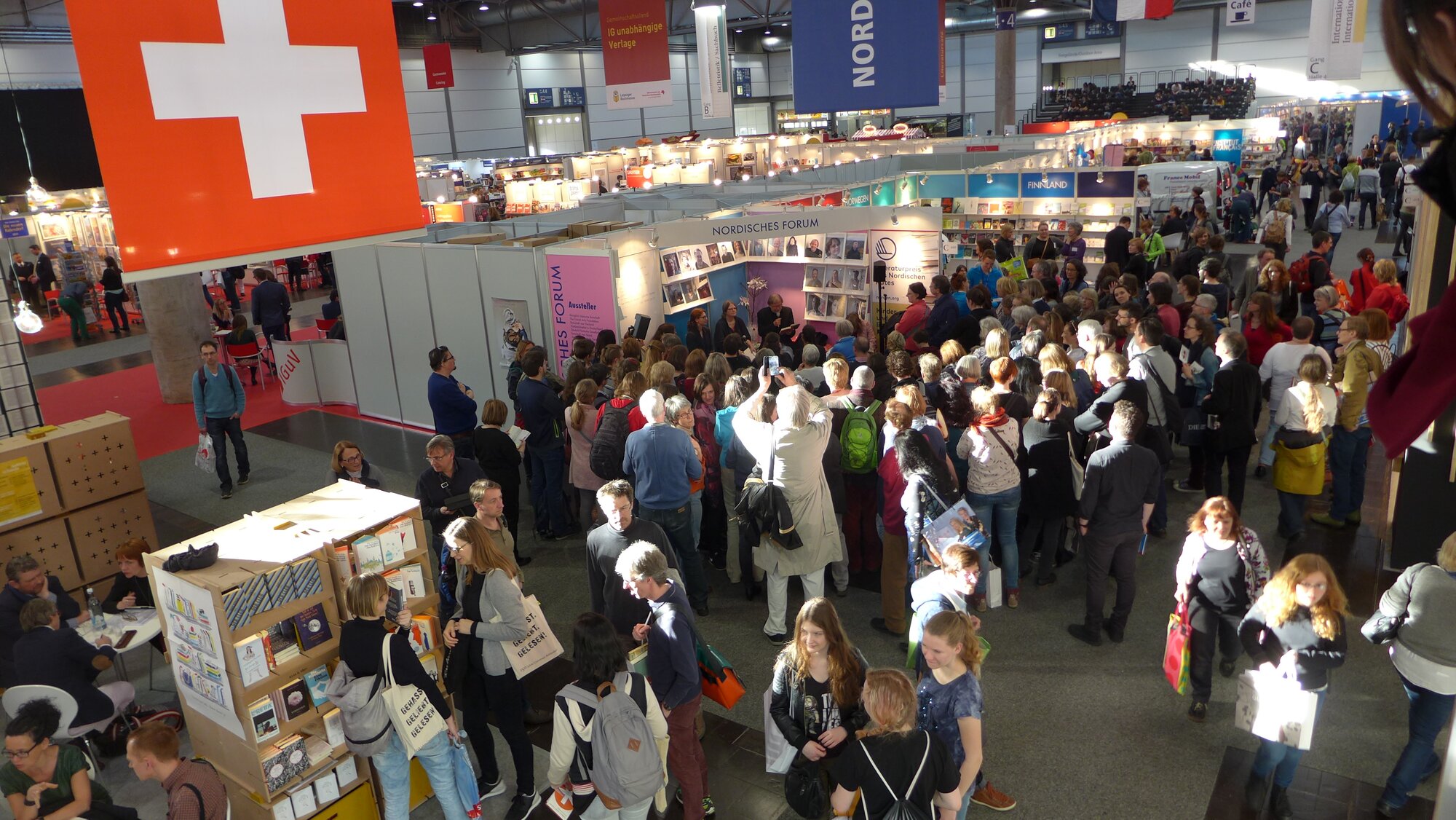 Travelogue from the Leipzig Book fair (March)
Never before has there been such a large Norwegian attendance at the Leipzig Book Fair! All of 11 Norwegian authors presented their books in German.
NORLA
was also well-represented and State Secretary Laila Bokhari from the Ministry of Foreign Affairs attended to watch and learn.
NORLA
also held a seminar for German translators at the Grieg Begegnungsstätte to exchange information and ideas about Norway as Guest of Honour in Frankfurt 2019. The seminar was followed by a reception where German publishers also were invited.
The authors who took part was: Jostein Gaarder, Maja Lunde, Øyvind Torseter, Ole Thorstensen, Gudrun Skretting, Erika Fatland and Håkon Øvreås. And also the four authors who took part in the first season of NORLA's development programme, New Voices, presented their books; Roskva Koritzinsky, Sigbjørn Mostue, Simen Ekern and Nils Henrik Smith.
2015
Great Russian interest in Norwegian books (December)
NORLA recently visited the Non/Fiction Book Fair in Moscow, an important fair we are happy to attend every year. Russian publishers were, as in previous years, very interested in Norwegian books and this year several non-fiction titles were sold to Russia ahead of the book fair; Morten Strøksnes: "Havboka", Lars Fr. H. Svendsen: "Ensomhetens filosofi",
Tore Rem: "Hamsun. Reisen til Hitler", Erika Fatland: "Sovjetistan" and Bår Stenvik: "Bløff".
At the fair the books from Norway in demand were particularly children's books and non-fiction, especially history and viking-related books.
Great Nordic success at the Shanghai International Children's Book Fair (November)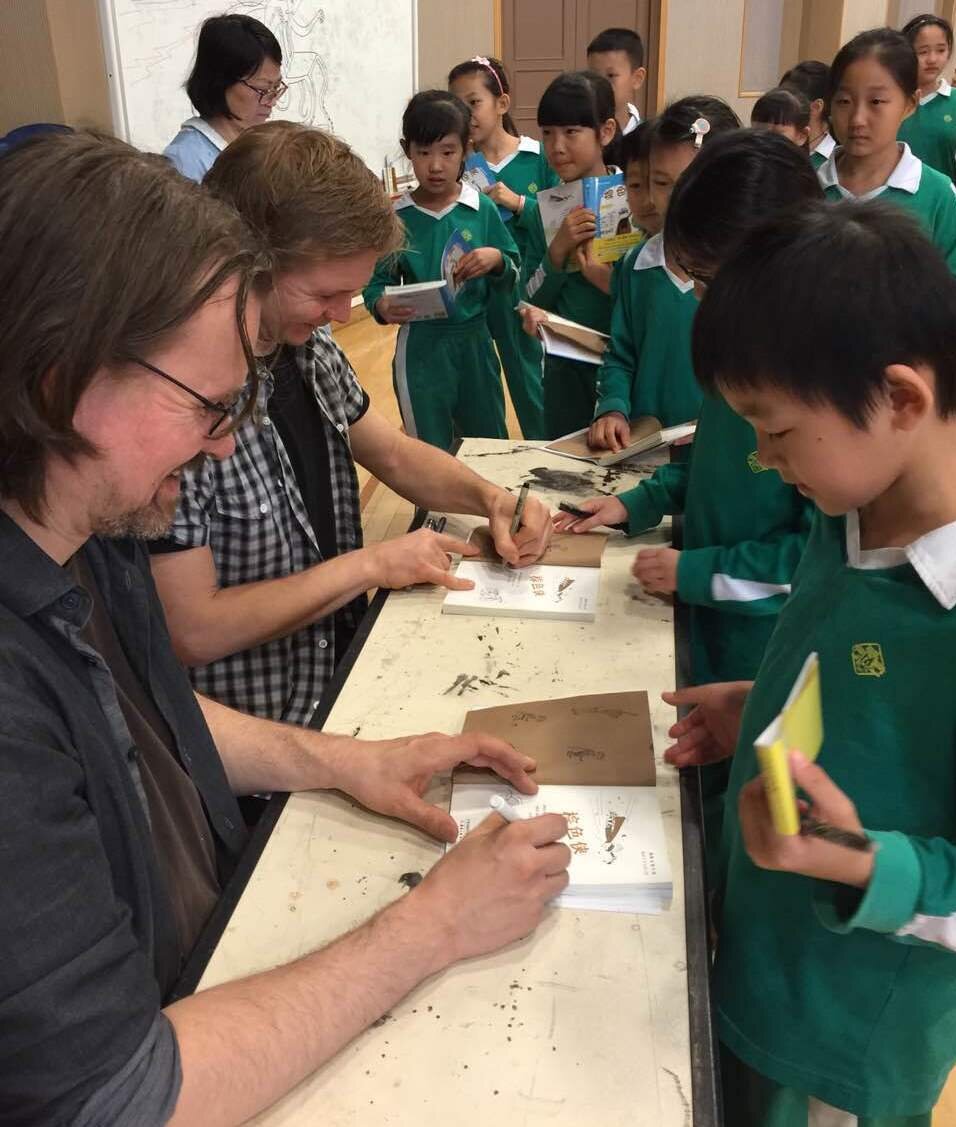 NORLA took part along with the NordLit network from the Nordic countries in this year's Shanghai International Children's Book Fair in China, 13-15 November 2015, for the very first time. The book fair proved very successful as the interest for Norwegian books was massive – with a wonderful buzz around the launch of Håkon Øvreås and Øyvind Torseter's award-winning book "Brune".
Success for Norwegian literature in Turkey (May)
NORLA and the Norwegian Embassy in Turkey recently arranged, for the first time, a seminar for translators and publishers in Istanbul!
In recent years, there has been an increasing interest for Norwegian literature among Turkish publishers. In the period between 2004-2014 some 60 translations into Turkish have been supported by NORLA, 21 of them in 2014. NORLA visited Istanbul Book Fair for the first time in 2013 and found an active and vibrant publishing scene. To meet this increasing interest, the Norwegian embassy and NORLA decided to arrange a seminar for publishers and translators in Istanbul.
Norwegian authors Nordberg and Teige recently visited in India (January)
In January crime fiction specialist Nils Nordberg, author Trude Teige and Oliver Møystad from NORLA all visited India, first to attend the Crime Writers' Festival in New Delhi, and subsequently the famous Jaipur Literary Festival.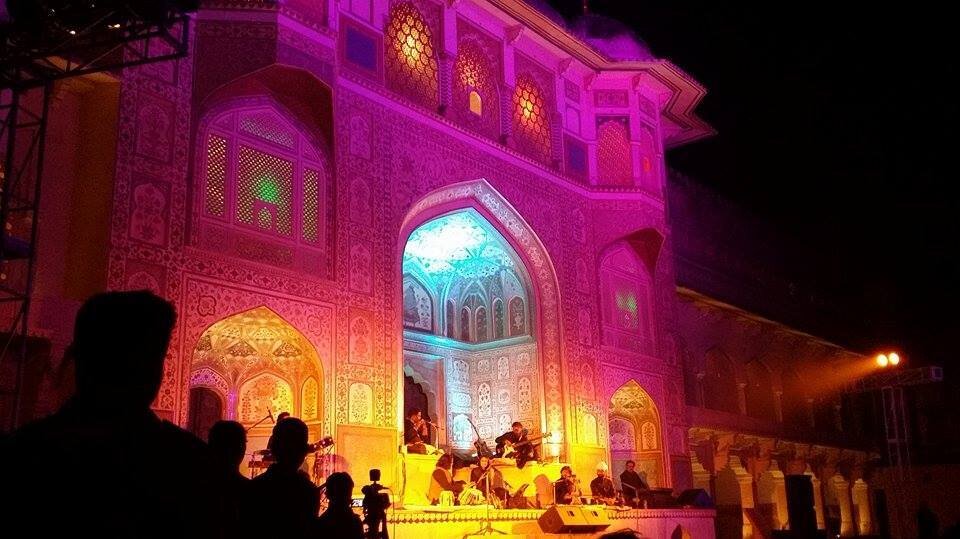 It was the first time a crime fiction festival was arranged in India and it was an unmitigated success! A large and diverse public of active and eager participants attended the different sessions and it was of interest to note that people were particularly interested in how the crime fiction genre can be used to shed light on current social issues. Both Nils Nordberg's introduction to Nordic crime and Trude Teige's participation in a panel on sexualised violence were well-received.
2014
Highlights from NORLA's translators conference at Holmen (May)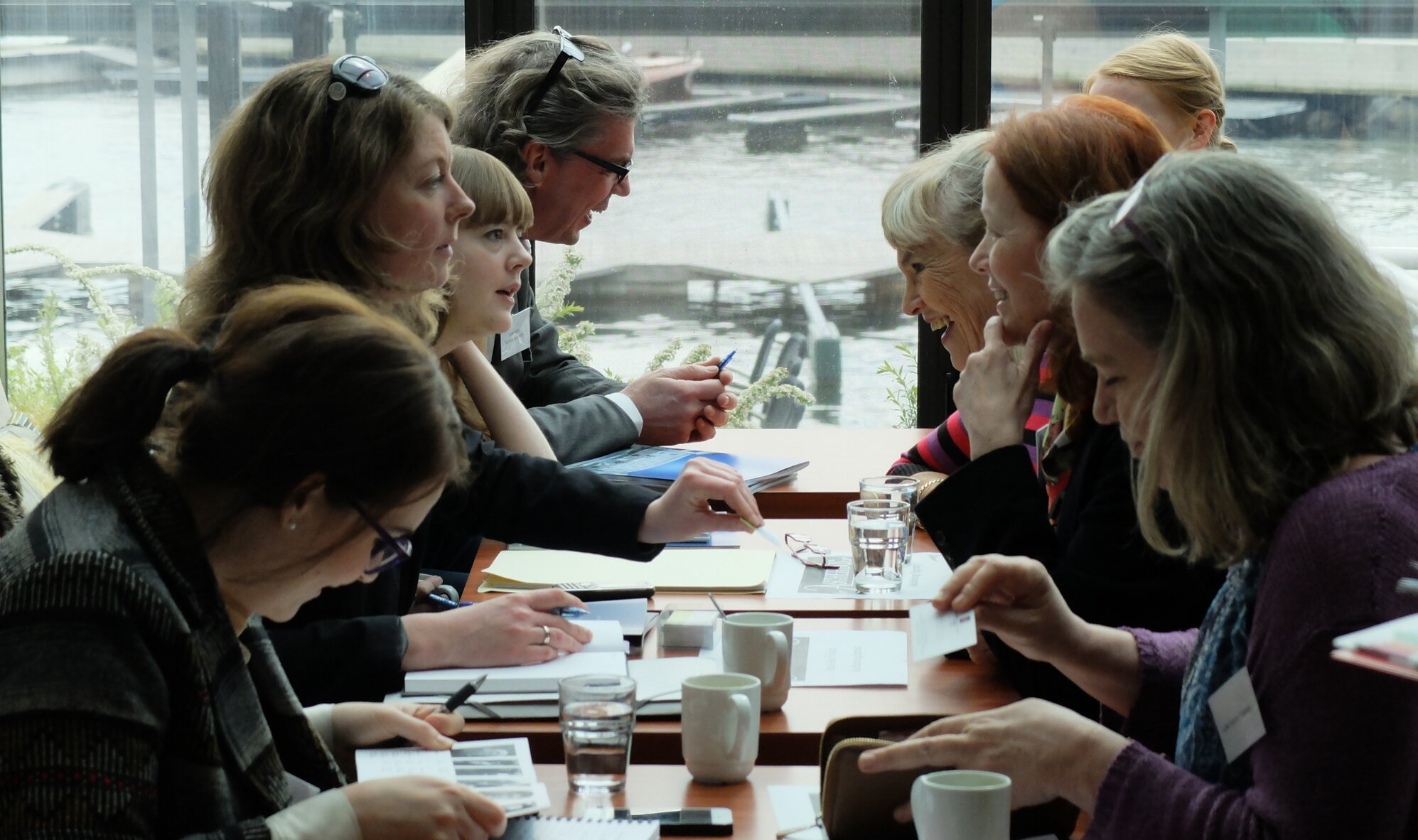 At NORLA's international translators conference on 14-16 May, 150 translators representing 35 different languages outside the Nordic region and some 100 Norwegian authors, speakers, publishers, agents and industry professionals were convened. The conference was an enthusiastic convocation on the subject of the translation of Norwegian literature for three event-packed days at the Holmen fjordhotell outside of Oslo.
The conference was financed by the Norwegian Ministry of Foreign Affairs and it is the second time that NORLA and the Ministry have collaborated on an international conference for translators of Norwegian literature. The last time was in 2009, when 125 translators representing 31 languages attended.