News from NORLA
Norwegian authors in Kunsthaus Zurich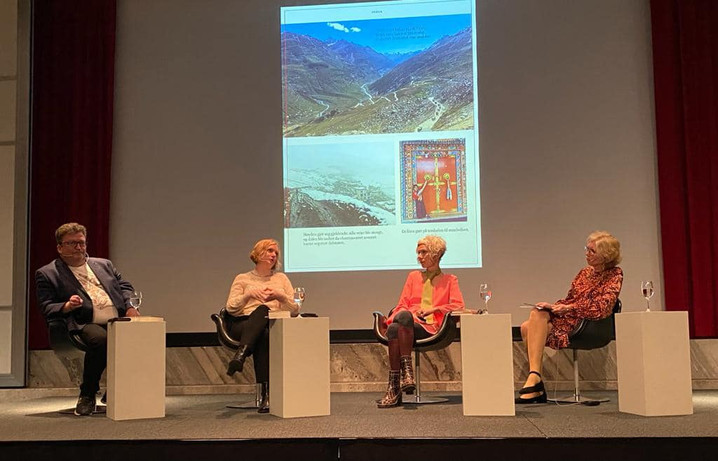 From the left: Erik Fosnes Hansen, Erika Fatland, Hanne Ørstavik and Andrine Pollen. Photo: Berith Anne H. Larsen
On Sunday 21 November, the Norwegian Club – Norgesklubben – in Switzerland organized a large event at the Kunsthaus Zurich. Here authors Hanne Ørstavik, Erika Fatland and Erik Fosnes Hansen discussed the theme 'Time,' and the concept of time, in light of their books Ti amo (Ørstavik), High – A Journey in the Himalayas (Fatland) and Lobster Life (Fosnes Hansen). The conversation was moderated by Andrine Pollen from NORLA.
After the panel conversation, author and lecturer Anders Indset, who lives in Frankfurt, gave a talk on time and emotions. The event was well attended and also included an aperitif in the Kunsthaus' foyer.
We would like to extend a warm thank you to the Norwegian Club Switzerland and Beate Normann for a brilliant event!