For agents and publishers
NORLA's development programme for new literary voices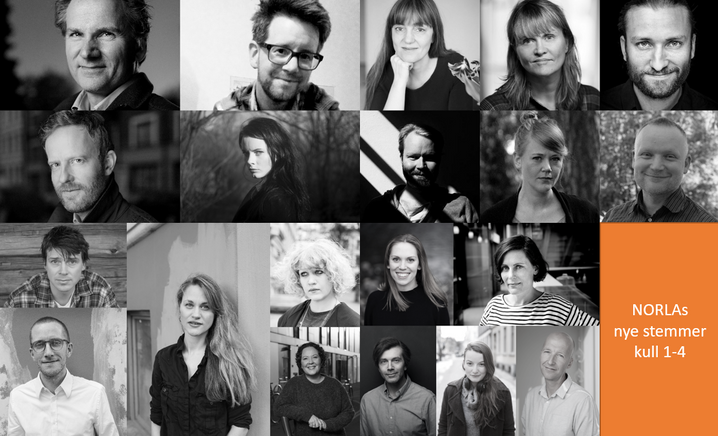 NORLA hereby invites the editorial staffs of all publishing houses in Norway to nominate candidates for our development programme for new literary voices.
The New Voices-programme is a part of the Frankfurt 2019 initiative, in the context of which the discovery and promotion of new literary voices is an important objective.
The programme is funded by Talent Norway and The Norwegian Publishers Association, while NORLA is responsible for its implementation.
The programme will address the public and international aspect of being an author. It will provide insight on the work of translators, give participants media training, knowledge about international book markets, language practise, practical experience and international contacts. The scheme will entail sessions in Norway, and travel abroad. We will take advantage of NORLA's large international network to produce a solid programme that will include participation at festivals, book fairs and translation seminars. The programme is not intended to be a writing school; the idea is rather that meeting with a foreign readership will enhance an awareness of and open up new perspectives on the participant's own vocation as an author.
Groups of three−five participants will be accepted once or twice a year up until 2019. Each participant will attend the programme for one semester. A total of some 30 participants with representatives from all literary genres will take part in the programme.
The participants will have all costs covered in connection with sessions and travel, but there is no remuneration for participation in itself.
The first group of authors was selected in the autumn of 2016 and the program started up in January 2017.
Click here for more information on the application process.
Read more about the "New Voices" programme and participants here.