Fiction
Novel
Per Marius Weidner-Olsen
I Had a Childhood Almost Like My Own
Jeg hadde en oppvekst nesten som min egen
Above the Øverland river there's an old farm, with remnants of a small mill, two farm houses and an old barn. Behind the barn there's a forest, and in front of it, going up to the church, there's a park.
This is where the novel's narrator and main character grows up in the 1970s. Beneath the ordinary, respectable surface, more sinister things are going on. Strangers, men and women, lure him with potato chips, ice cream or other things that look like kindness. He finds money in the jackets and handbags of uncles and aunts when they come to visit. And above all there's the money that the carpenter living in the barn has hidden in his drawer. The boy is driven as much by curiosity, shame and humiliation as by rootlessness and a yearning to belong.
I Had a Childhood Almost Like My Own is a deeply fascinating and elegantly composed novel about vulnerability, suppression, guilt and repentance – and about the gnawing presence of everything that's been lost and how it is expressed in the shape of memories.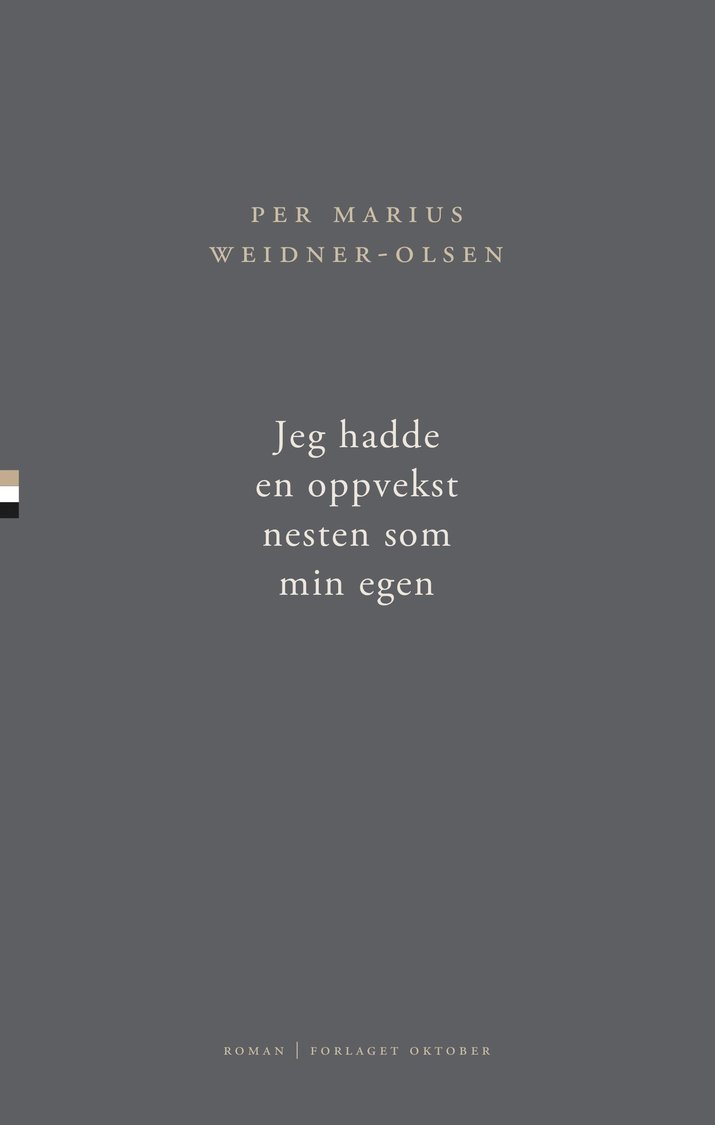 'With its intense, lingering, thoughtful portrait of the significance of the forbidden and secret in life, [it] can make you think of the great classics in the genre (…) from the first to the last sentence, this comes across as an unusually mature and competent debut (…) quite simply first-rate writing, and an impressive debut!'

Dagbladet, 6 out of 6 stars
'An impressively confident and well-composed debut about how we create our past (…) quite simply an unsually impressive debut.'

Stav. Aftenblad, 6 out of 6 stars