News from NORLA
A new platform for translators of Norwegian literature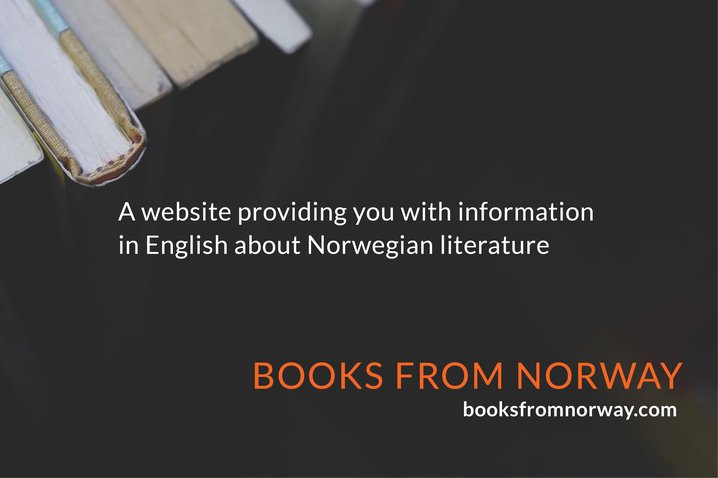 NORLA recently launched the website Books from Norway. The website provides foreign rights buyers with information in English about Norwegian titles. In addition to being a platform for rightsholders and rights buyers, Books from Norway is made for translators of Norwegian literature.
"The translators are the most important emissaries we have for bringing Norwegian literature out into the world. Their work is critical to Norwegian success abroad. It is therefore important to offer the translators a good position on Books from Norway," Margit Walsø, director of
NORLA
says.
Own profile
On Books from Norway translators have the opportunity to create a profile containing information about themselves and the titles they have translated. The translator profiles are found under the banner «Translators». Rights buyers who visit Books from Norway can thus use the website to find both titles and the right translator.
NORLA and the translators
The translators are essential for the export of Norwegian literature. NORLA has therefore a number of funding schemes designated for translators. These include both programmes to promote the translation of works of Norwegian fiction and non-fiction, and measures for the continuing development of translation proficiency.
The translators merit our attention. For that reason, NORLA confers a translator's award in conjunction with International Translation Day on the feast of St. Jerome. On 28 September NORLA conferred the award for the 12th time. This year the award went to Maike Dörries who translates from Norwegian to German.
It is not enough for NORLA to spotlight translators once a year and for that reason we initiated the interview series "Translator of the Month". Every month our readers and followers have the chance to become better acquainted with a translator. What all the translators presented here have in common is their contagious enthusiasm for and genuine interest in Norwegian literature.
Are you a translator of Norwegian literature? Would you like to be included on Books from Norway? You must have translated a minimum of two titles directly from Norwegian to qualify. Visit the following website and select «Request translator access» to register: http://booksfromnorway.com/dashboard/login