New Voices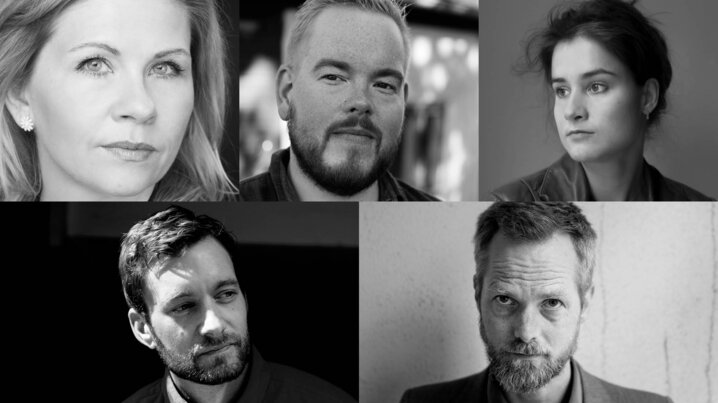 (Top to bottom, left to right): Marianne Kaurin (photo: Aschehoug), Jan Kristoffer Dale (photo: Kjersti Sletteskog), Maria Kjos Fonn (photo: Tine Poppe), Tore Skeie (photo: Paw Wegner Gissel) and Bår Stenvik (photo: Paal Audestad).
Norway was Guest of Honour at the 2019 Frankfurt Book Fair. Cultivating new literary voices internationally was an important aim of the Guest of Honour project.
NORLA's talent development programme, New Voices, was established in collaboration with Talent Norway (Talent Norge) and the Norwegian Publishers Association.
In our first presentation of the program you will find all details about the New Voices-programme.
About the New Voices programme
In the years leading up to 2019 a total of 25 new writers were given the opportunity to participate in a development programme that focused on the international dimensions of the writing profession. The programme was for writers from all genres, fiction, non-fiction, and literature for children and young adults.
The programme was not intended to be a writing school; the idea was rather that meeting with a foreign readership would enhance an awareness of, and open up, new perspectives on the participant's own vocation as an author. The programme provided insight into the work of translators, it gave the participants media training, knowledge about international book markets, language practise, practical experience and international contacts.
Senior Adviser in NORLA, Dina Roll-Hansen, was manager of the New Voices-programme.