News from NORLA
A most heartfelt thanks our project colleagues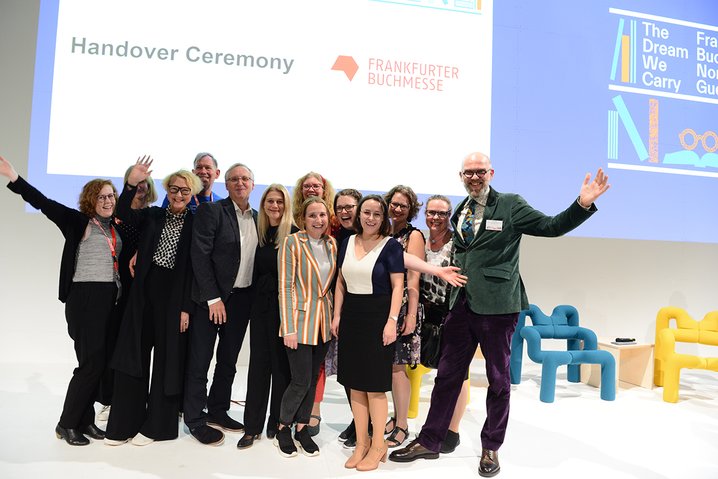 All NORLA staff and Frankfurt team on the last day of Frankfurter Buchmesse. Photo: Sabine Felber
As the Frankfurt project is coming to an end, project manager Halldór Guðmundsson will be leaving NORLA ahead of Christmas, and be moving back to Iceland.
Also for some of our other project colleagues, their temporary appointments have come to an end; Sunniva Adam, Ellen Trautmann Olerud, Marit Ingvill Sande, Hege Langrusten and Anna Schüller. Andrine Pollen is back in her former position as senior adviser at NORLA.
We would like to thank you for the most wonderful and enriching collaboration – and wish you all the best in the future!