News from NORLA
A trip to India - postcard from the author Kristin Roskifte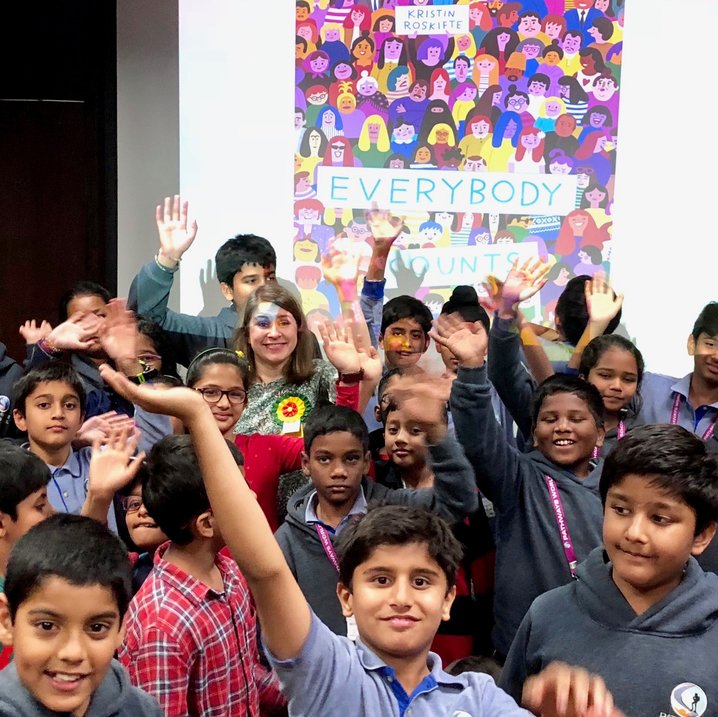 Kristin Roskifte was received by an enthusiastic audience in New Delhi.
Author and illustrator Kristin Roskifte took part in the children's literature festival Bookaroo, in New Delhi, December 1st and 2nd, 2018.
We have been fortunate enough to get a postcard from her. Read it here:
With support from NORLA, I was lucky enough to go to India and read Everybody Counts, hold a drawing workshop, and give lectures on sketch books.
Bookaroo was a very well organised festival at the Indira Gandhi National Centre for the Arts, which is right in the centre of New Delhi. Over 60 writers, illustrators, actors, and storytellers participated in a wide range of different events, giving all the children the chance to pick something that really suited them. This meant that the audiences were always enthusiastic, interested, and in the right age group.
In the breaks between appearances we were able to relax in the "Speakers lounge," the chance to share experiences with the other participants, who were from all over the world, was a huge bonus.
There was an incredibly good atmosphere, and it was clear that everyone involved made every effort they could throughout the event.
Bookaroo is a festival you really want to experience again, preferably every year! It's quite possible that I'll return, as a regular participant, on a later occasion!
A very warm thank you to NORLA, and to Swati Roy and Venkatesh M. Swamy at Bookaroo. It was a great experience!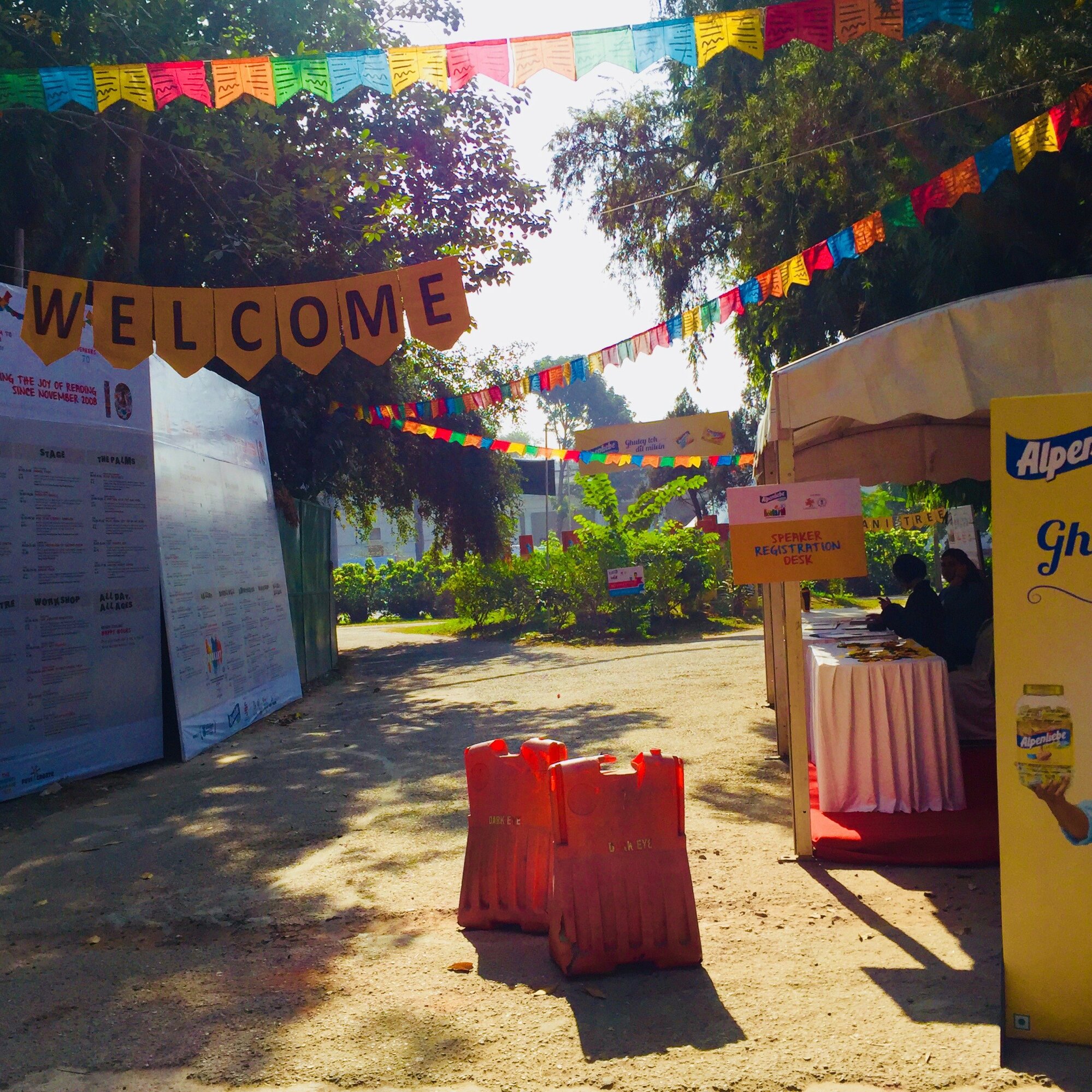 At the entrance things already looked promising!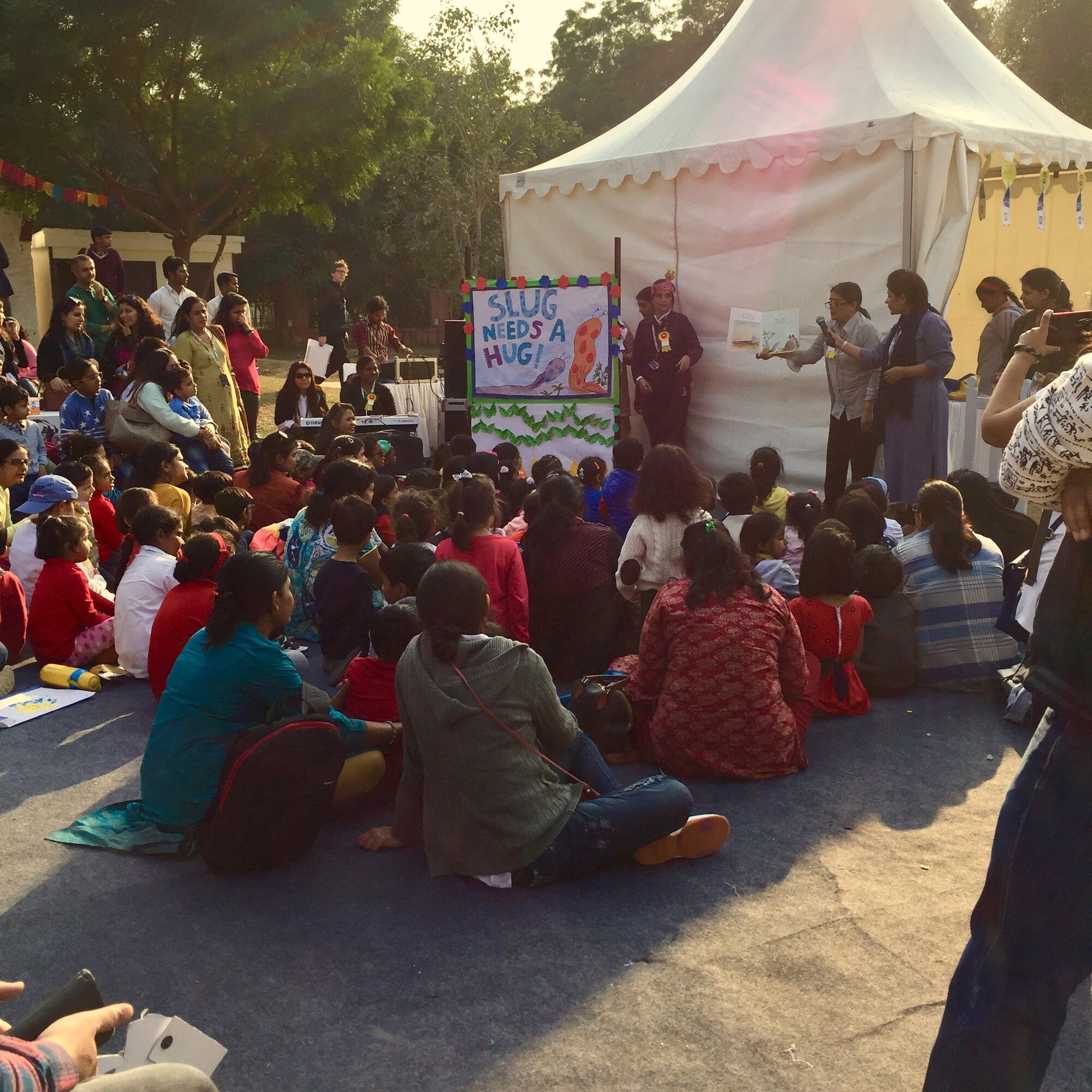 The performances / appearances took place both outdoors and indoors. The temperature was like a pleasant Norwegian summer.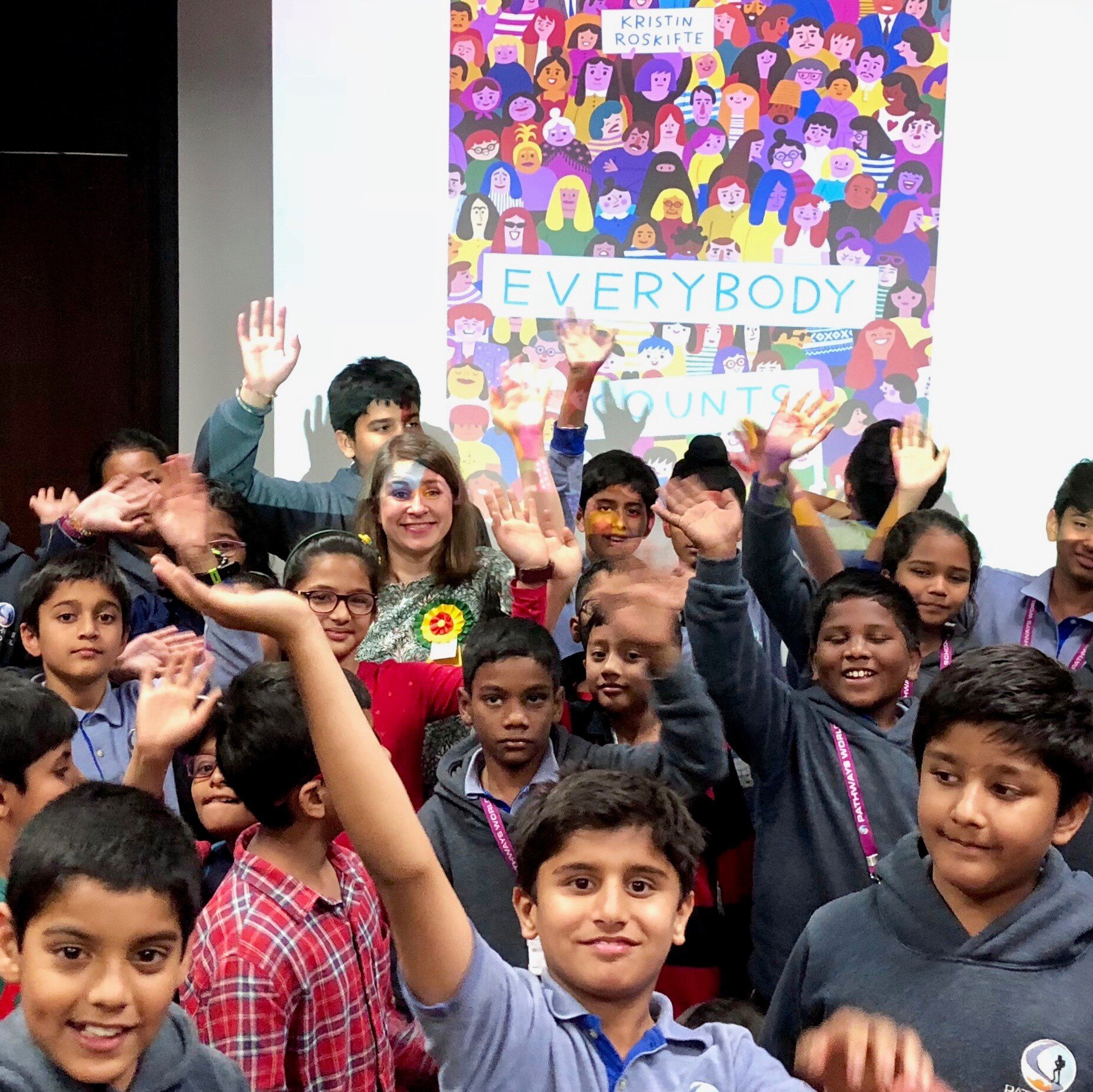 I read Everybody Counts in front of a very enthusiastic and engaged bunch. It was great to see how the book can work for children with totally different frames of reference to the ones we are used to.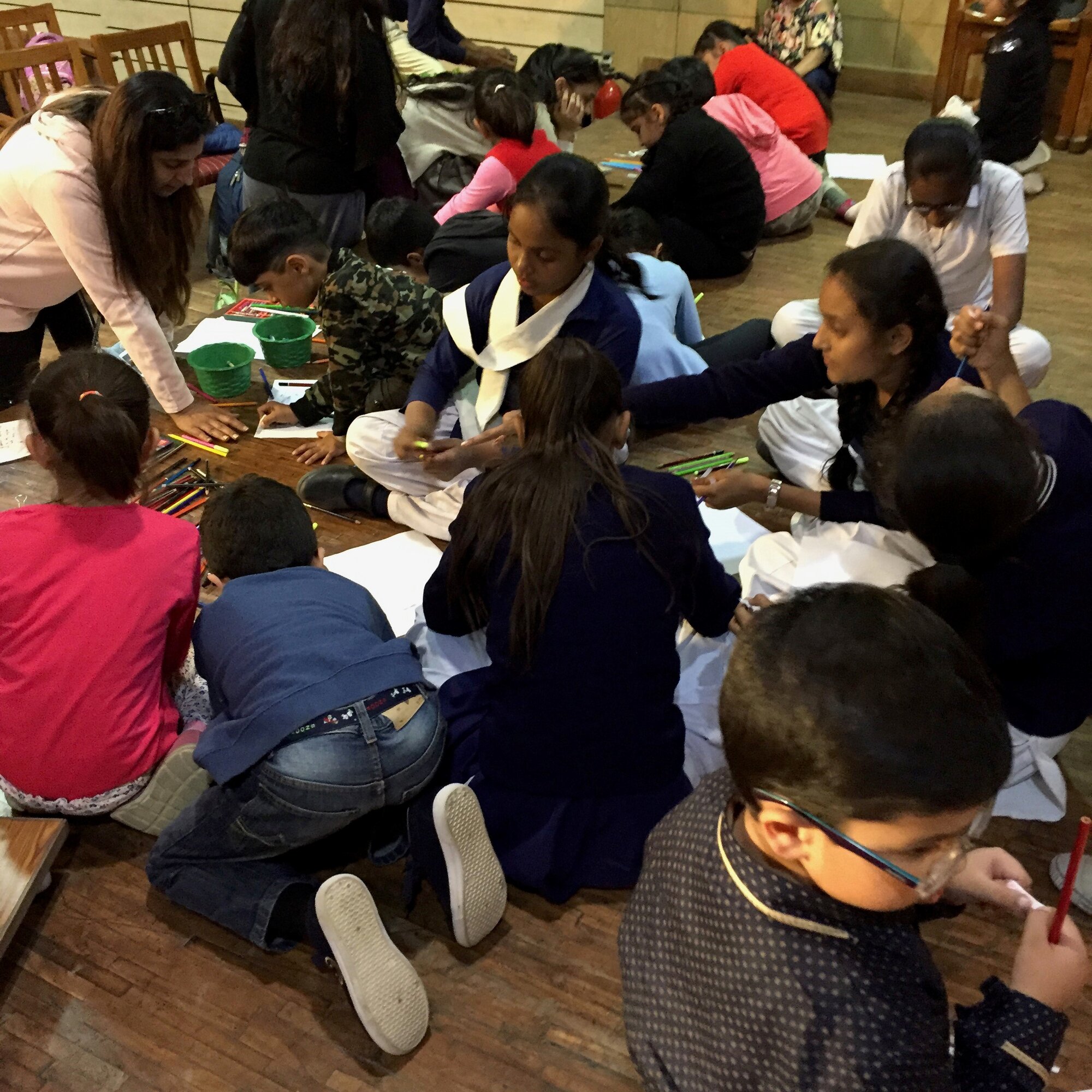 Drawing and creativity workshop. A large number of children and a lack of tables was not a problem!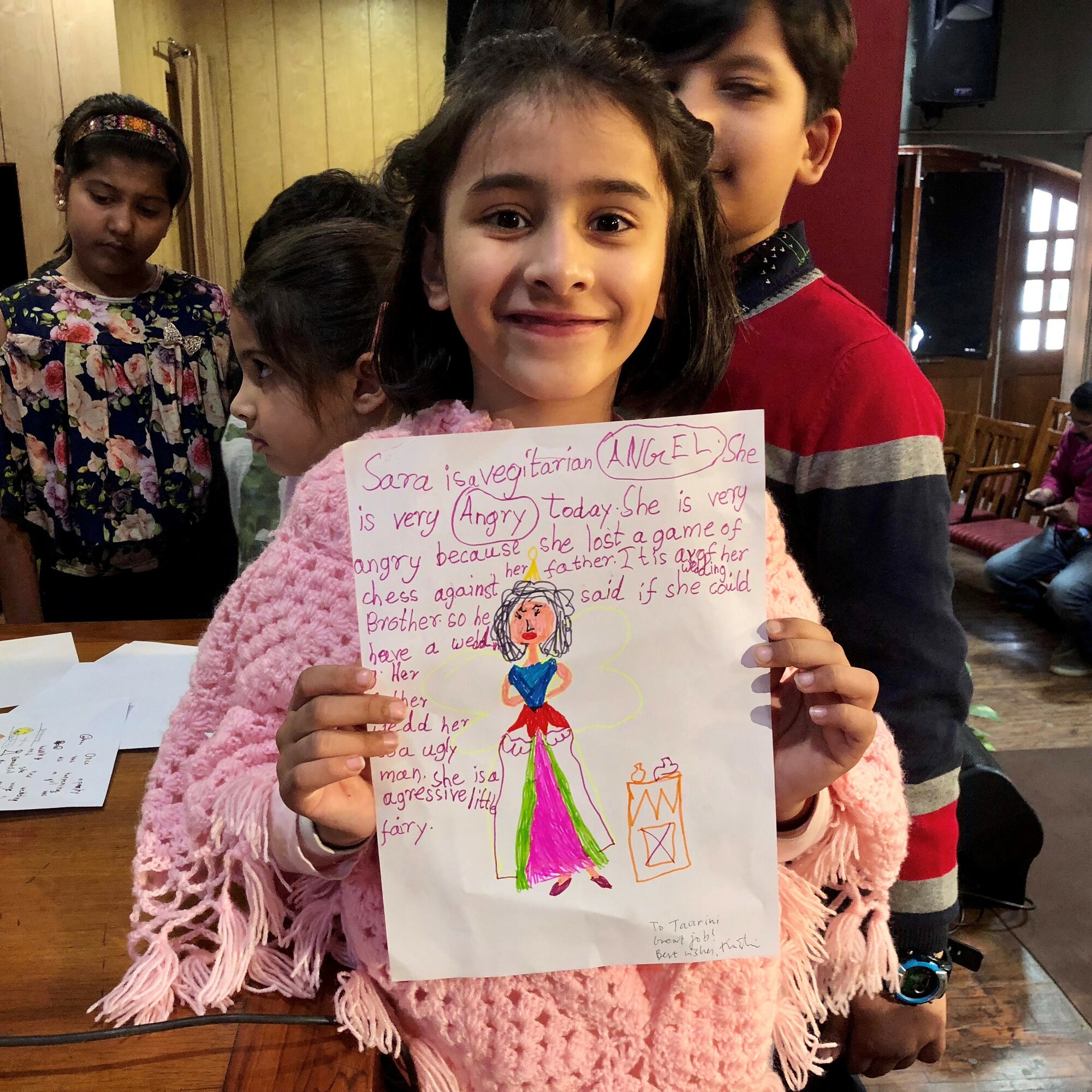 Everyone selected a word, written on a slip of paper, from four different boxes, and used them as a starting point for a story. This resulted in many wonderful stories, and proud children!
Read more
About Kristin Roskifte.
About Everybody Counts.
Visit Bookaroo's website and Facebook-profile.