News from NORLA
An eventful June at NORLA!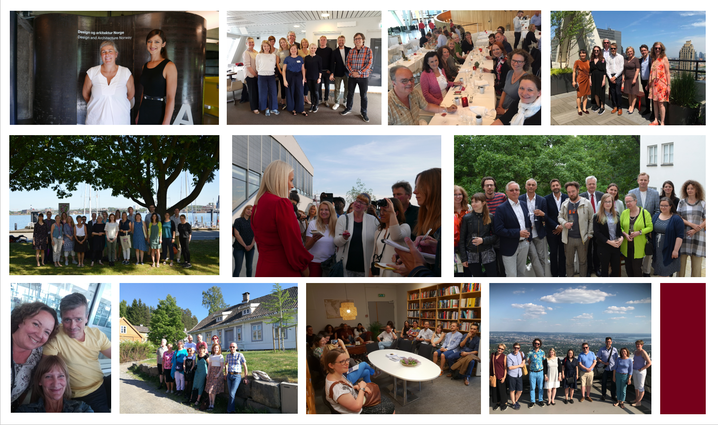 There's been quite a lot of activity at NORLA over the last month, with many great meetings both at home and abroad! We would like to share some photos and briefly inform you about the various events that have taken place.
At the end of May/beginning of June, we participated at the Norwegian Festival of Literature in Lillehammer, where we organized our own translation seminar for translators of fiction, a seminar for publishers in collaboration with the Norwegian Publishers' Association and a press tour for German journalists and influencers.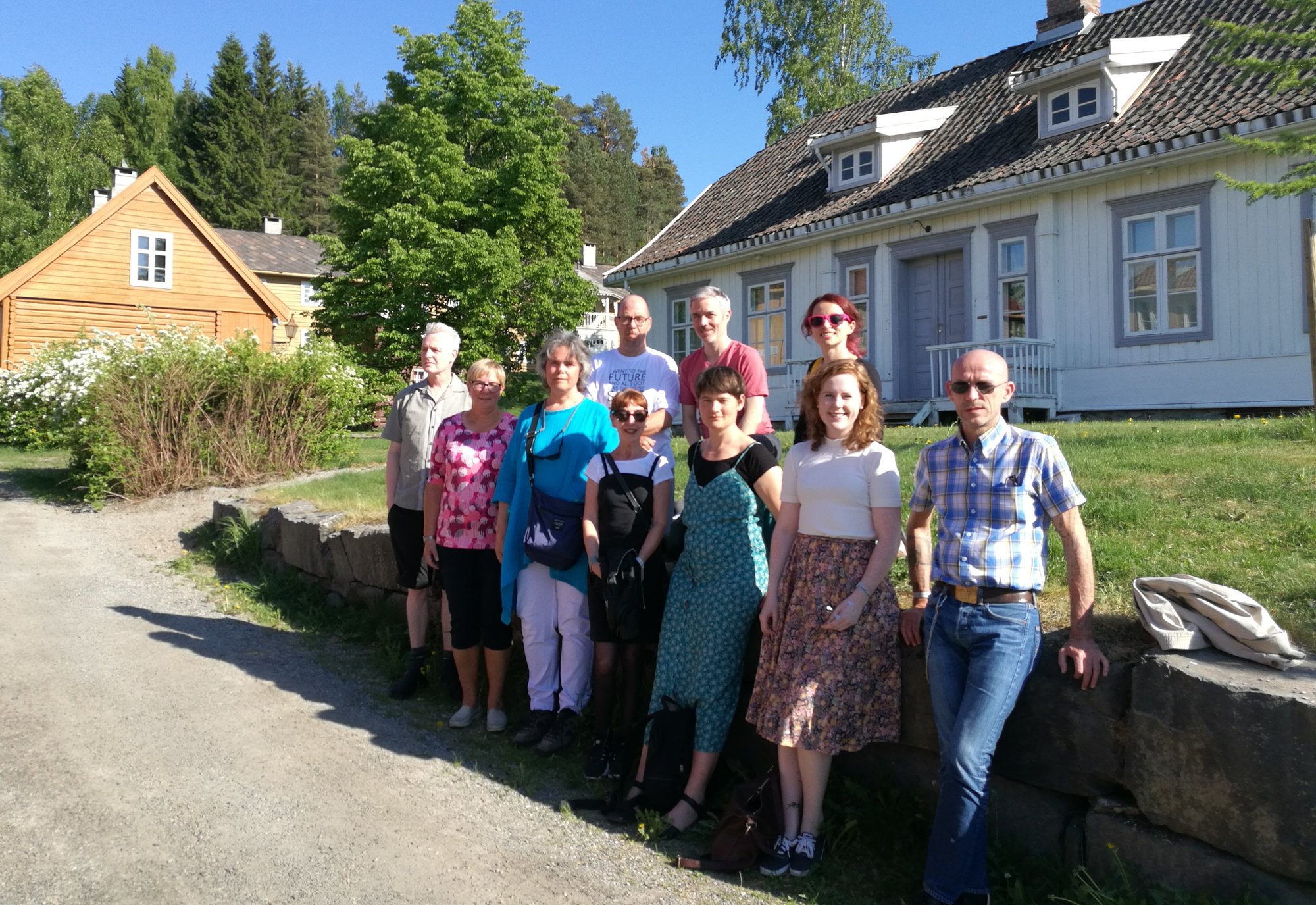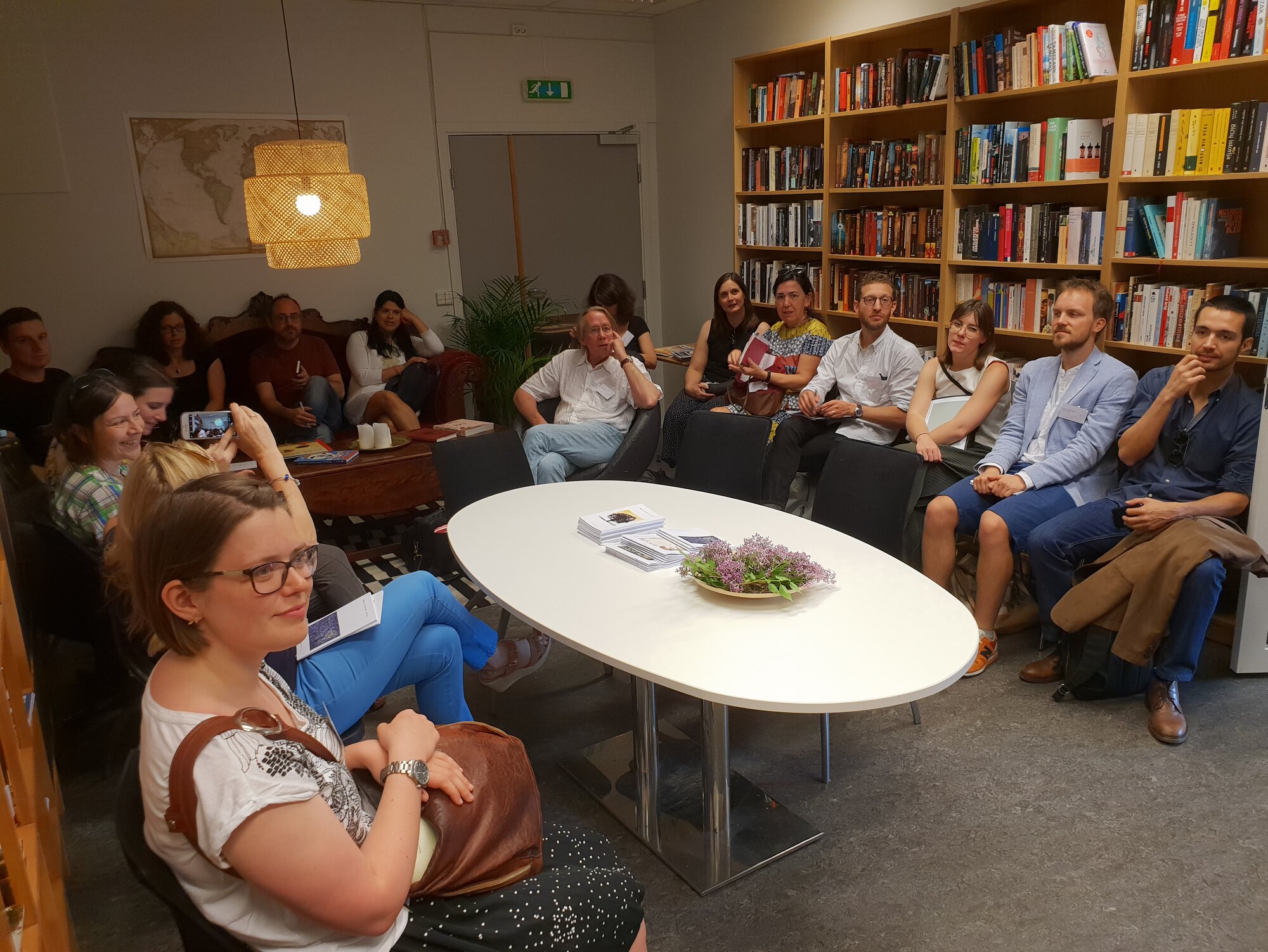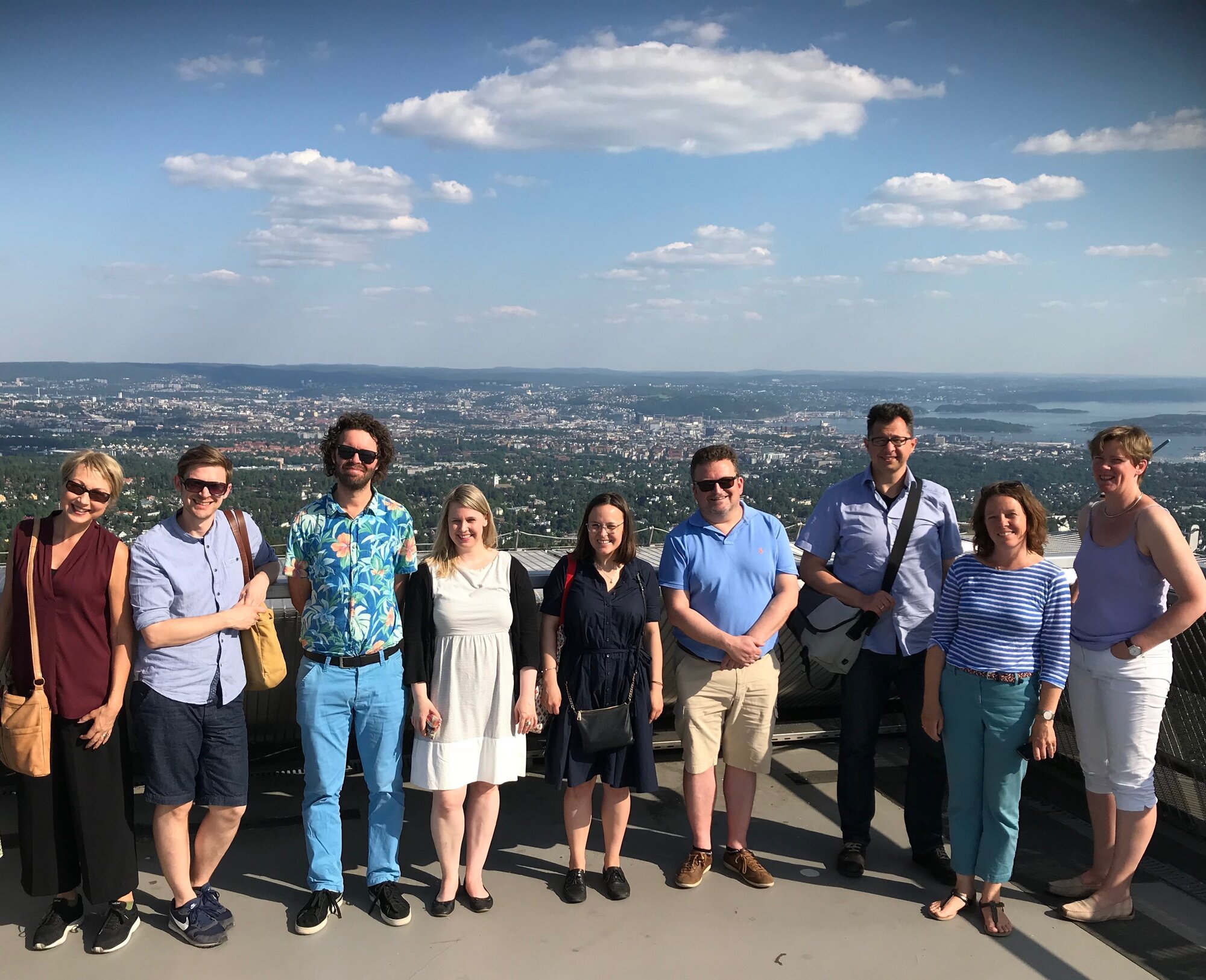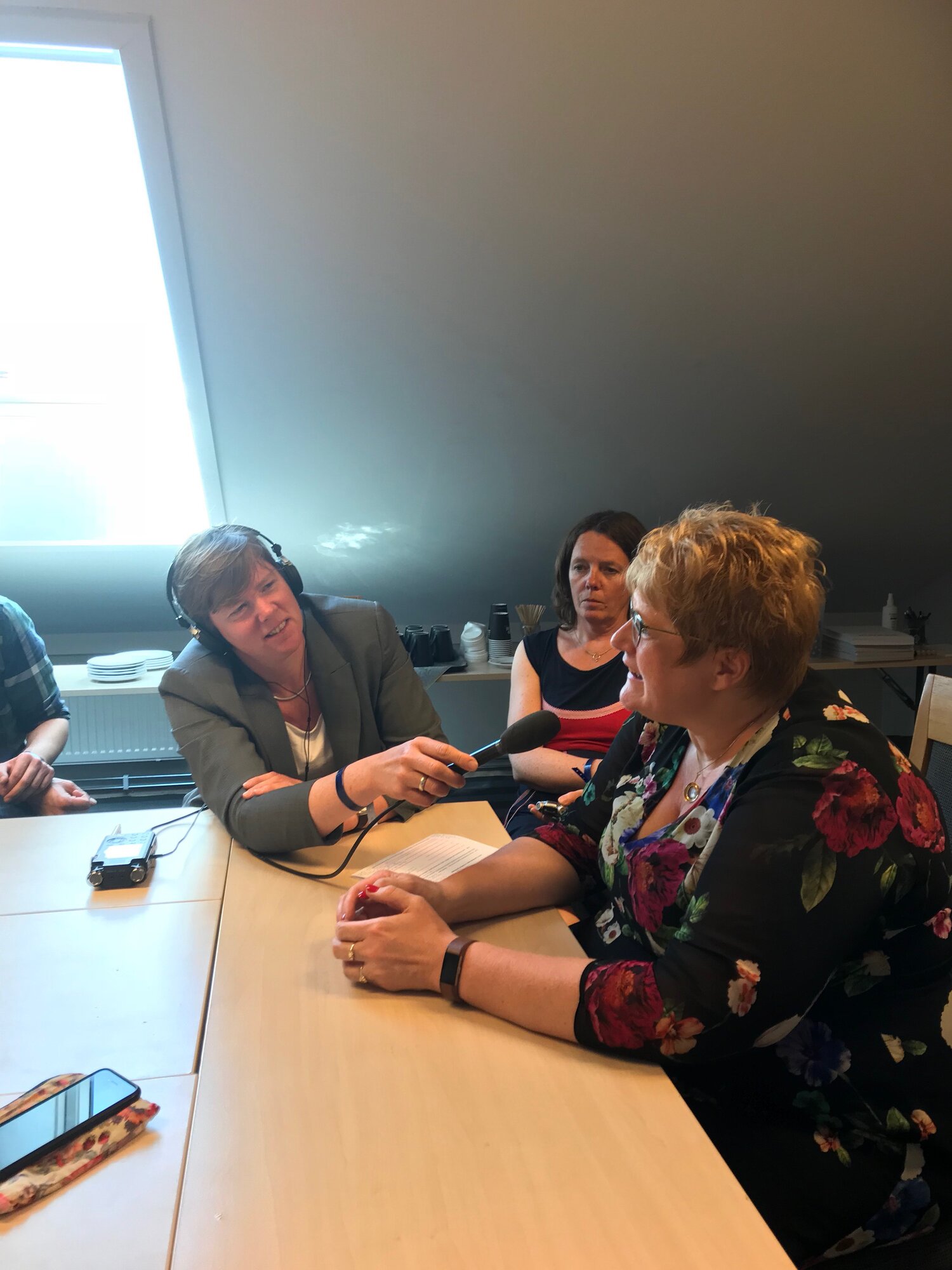 All the participants also got to meet Minister of Culture Trine Skei Grande, here are the journalists at work.
Read more about everything that happened in Lillehammer in NORLA's overview here.
Norwegian authors and
NORLA

in New York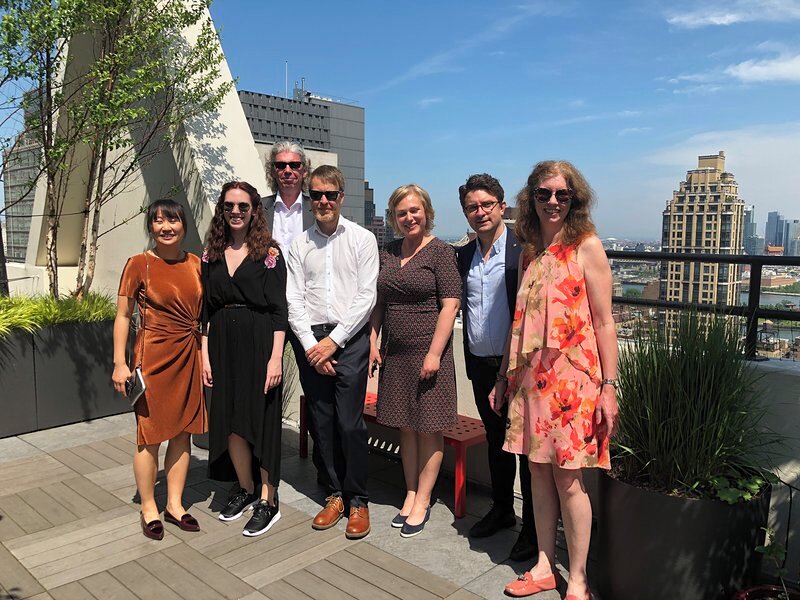 At the end of May, the New York Rights Fair was arranged for the first time, and NORLA participated jointly with our Nordic sister organizations (NordLit).
On May 29th, we arranged a book trade meeting at the residence of the Norwegian Consul General. Here, American publishers got to meet children's and young adult authors Kari Stai, Agnar Lirhus and Ingunn Thon, all of whom presented both themselves and their work.
Translation seminar and book fair in Kiev and Lviv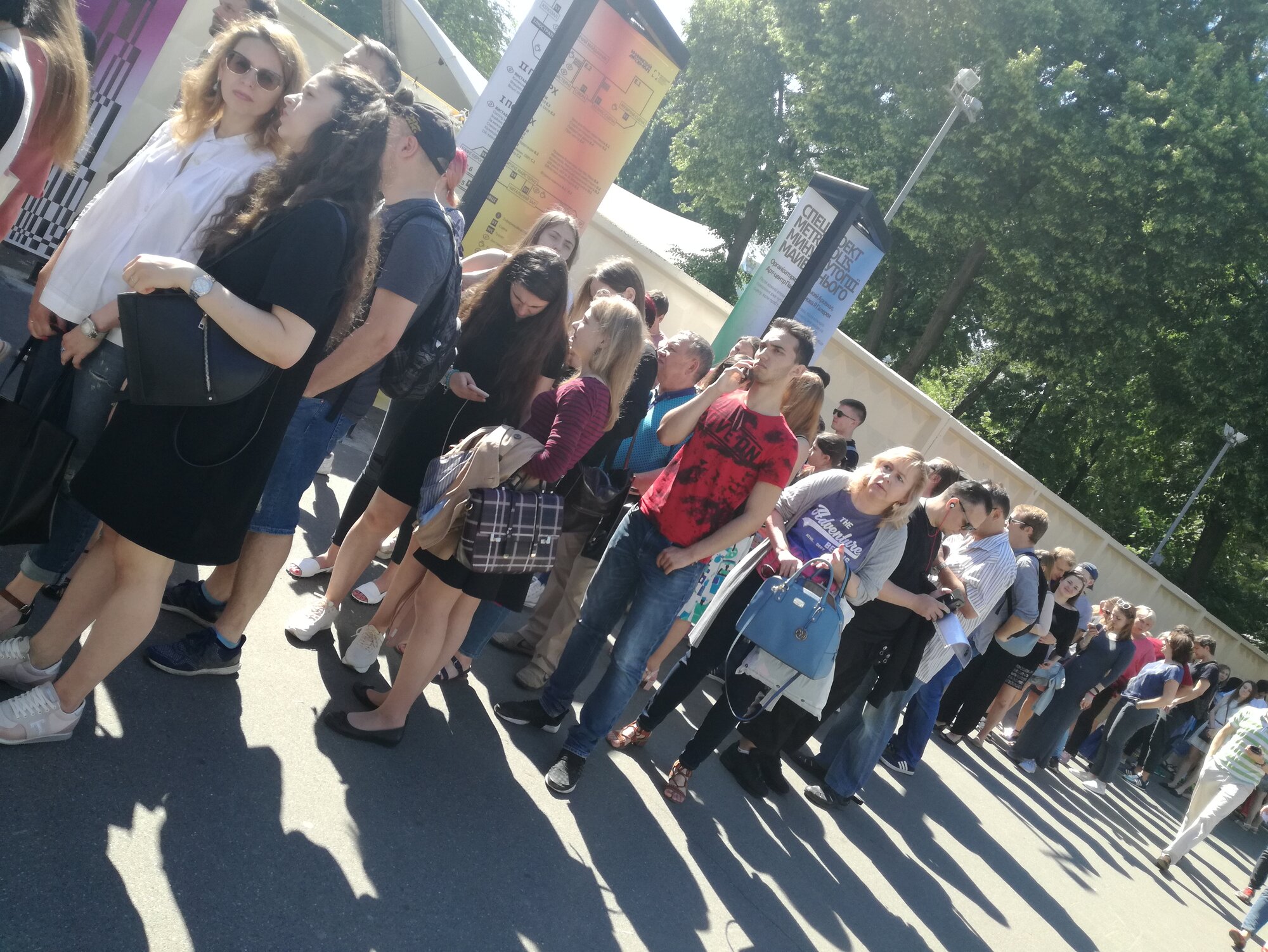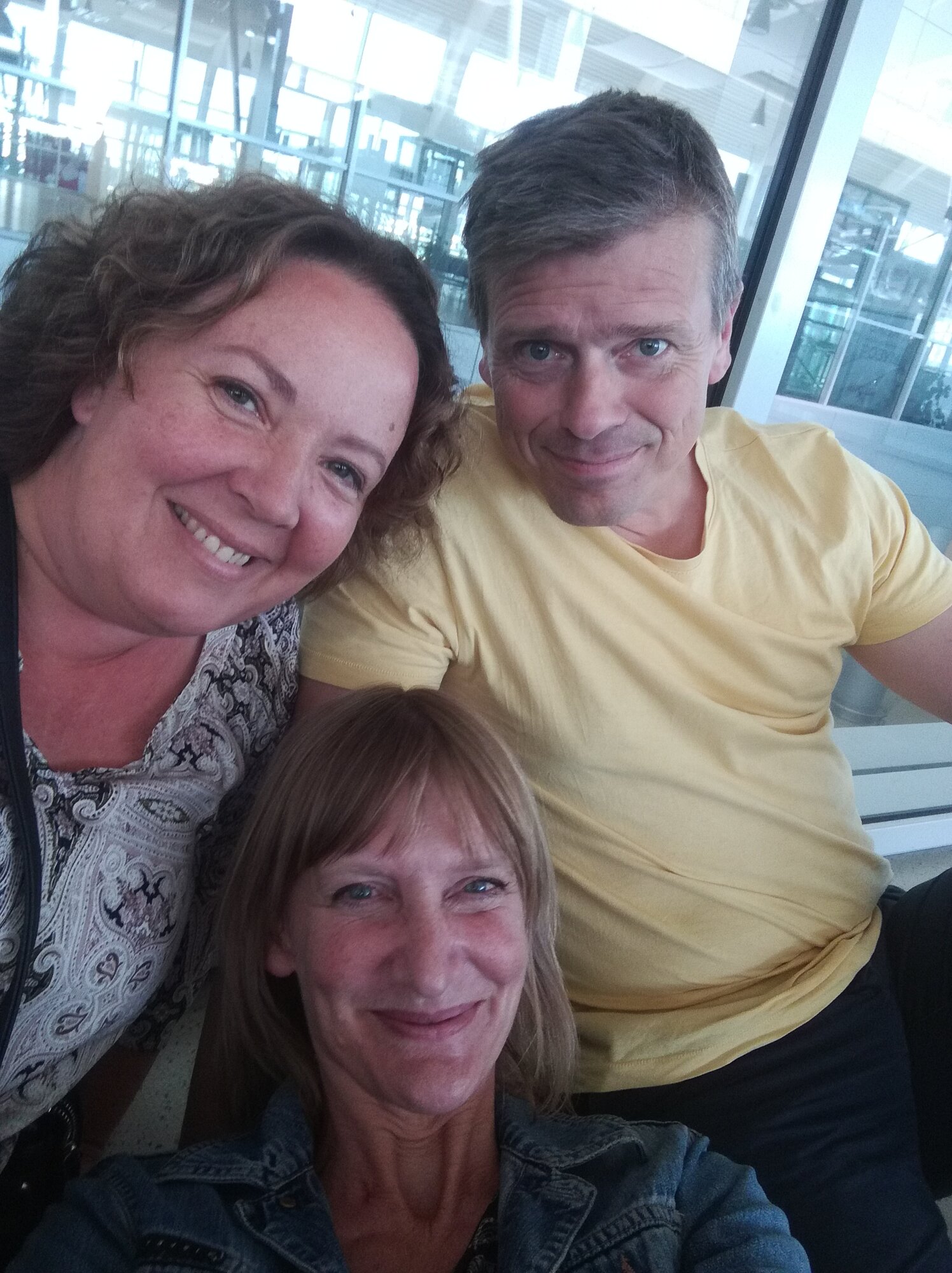 June 1st-6th, NORLA traveled to Ukraine with two of the spring's participants of the author program New Voices: Gudrun Skretting and Øystein Morten. The visit was arranged in cooperation with the Norwegian Embassy in Kiev.
The authors and NORLA participated in several events about literary collaboration at the book fair in Kiev. Gudrun Skretting presented her hot-off-the-press Ukrainian translation of Anton and Other Accidents and Øystein Morten held lectures on Norwegian Vikings in the Kiev Empire.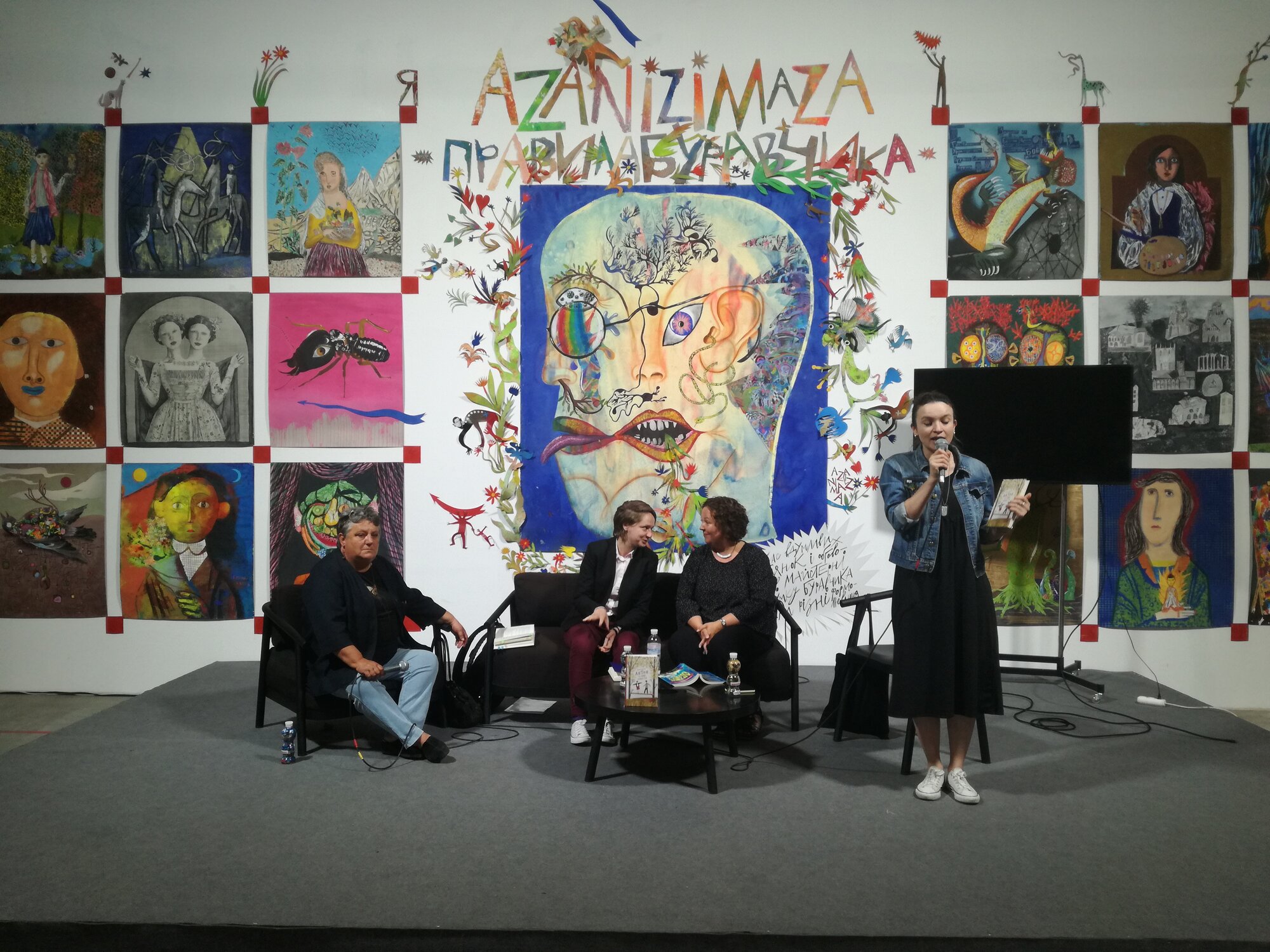 After Kiev, the journey continued to Lviv where there is an active university environment and many Norwegian translators. Here, both authors participated in a translation seminar arranged by NORLA in collaboration with the university and the Ukrainian Book Institute.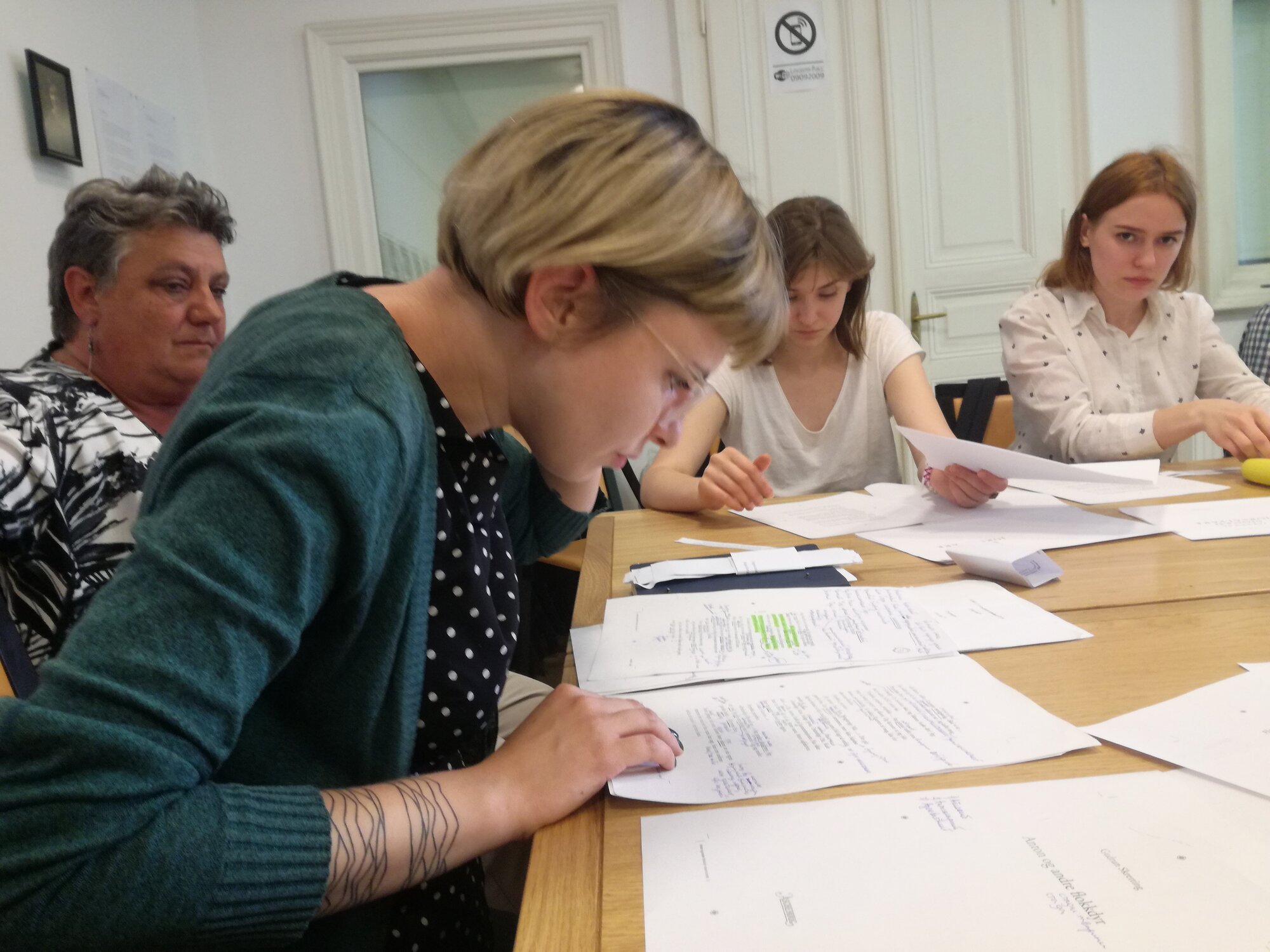 HRH

Crown Princess Mette-Marit's literary train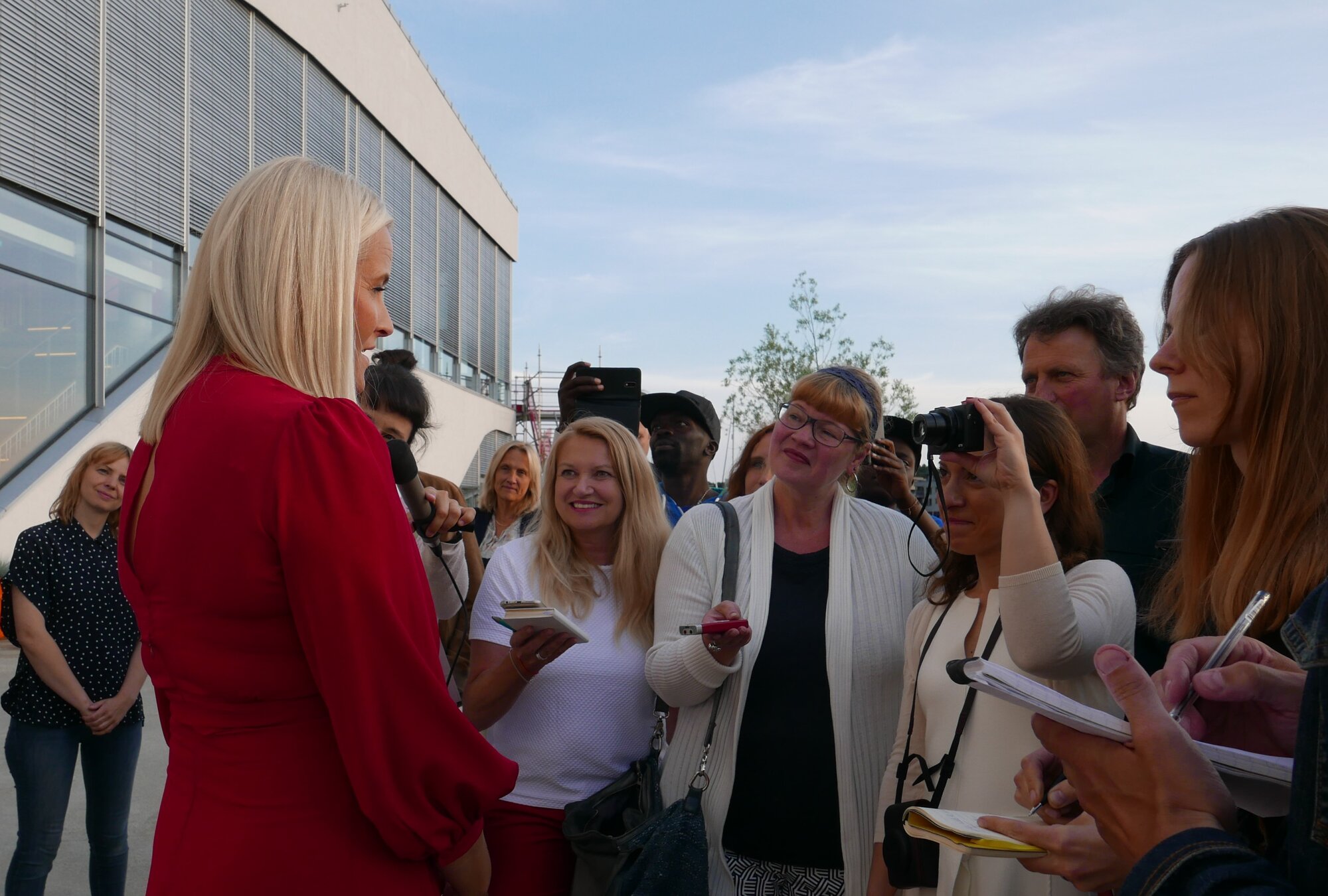 HRH Crown Princess Mette-Marit's literary train was organized for the fifth time, and this year nine German journalists took part. The train went from Kristiansand to Stavanger and during the trip the journalists met with the Crown Princess and several Norwegian authors.
Crown Princess Mette-Marit is ambassador for Norwegian literature abroad and an important supporter of the Frankfurt project. She has undertaken a special task of promoting Norwegian literature internationally.
Read more about the Literature Train on the Royal Family's website.
Lecture meeting in Kiel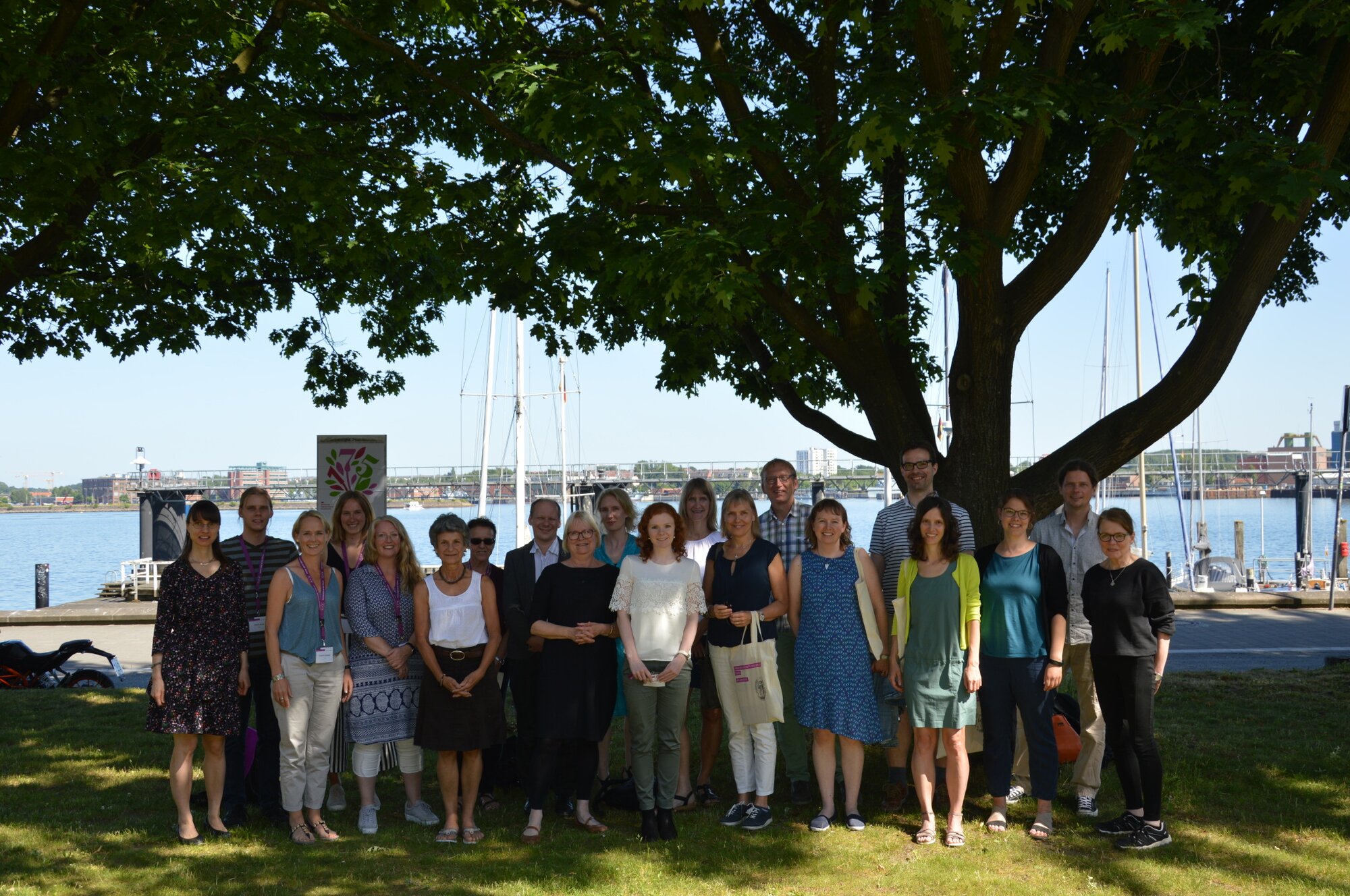 Each year, NORLA contributes to around thirty author and lecturer visits at foreign universities where Norwegian is taught. And no other country has as many higher learning institutions that offer Norwegian as Germany.
In Kiel, all of Germany's Norwegian lecturers met at a large conference from June 6th-8th, where NORLA participated to inform people about our investment in Germany over the next few years. We hope that the Frankfurt Book Fair in 2019 will also be a useful venue for German universities, Norwegian lecturers and students of the Norwegian language.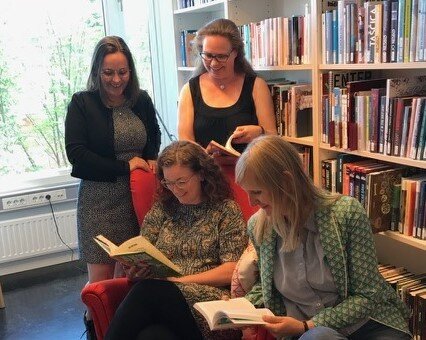 Nordic colleague workshop
Mid-June we enjoyed a visit by two of our Nordic colleagues; from Danish Arts Foundation and Swedish Literature Exchange/Astrid Lindgren Memorial Award.
Our workshop devoted to ideas, challenges and best practices communcation-wise was highly inspirational.
Finnish-Norwegian agent exchange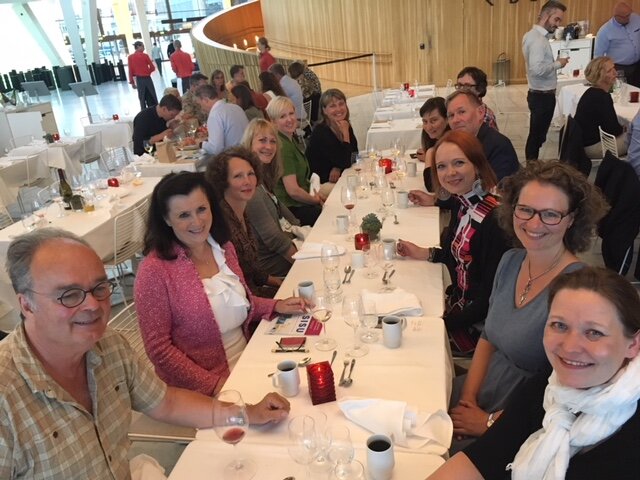 The intriguingly named Finnish-Norwegian agent exchange is
not
the title of a novel by Le Carré, but a collaboration between
NORLA
and our sister organization
FILI
– Finnish Literature Exchange.
Norwegian literary agents traveled to Helsinki from June 11th-12th, where they met Finnish publishers who are interested in Norwegian books.
From June 14th-15th, Finnish agents came to a similar arrangement in Oslo. It was a pleasure to host them!
NORLA

– 40 Years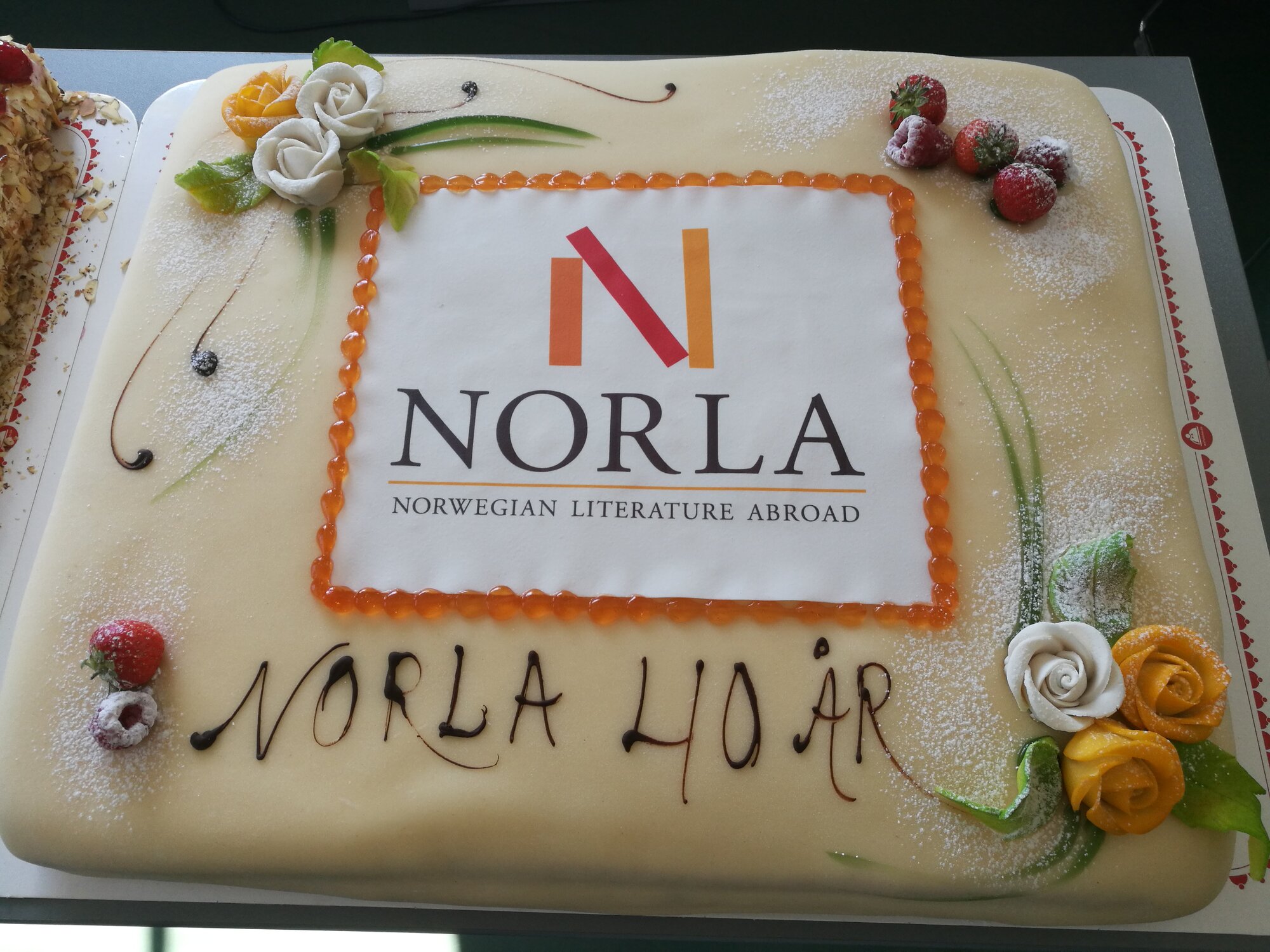 NORLA was founded in 1978 and turns 40 this year! We celebrated the jubilee at this year's summer party. Our director, Margit Walsø, took the opportunity to thank those who were involved at the very beginning of the export initiatives for Norwegian fiction and non-fiction. Kristin Brudevoll was NORLA's first director, and Elisabet W. Middelthon was the director of MUNIN (Marketing Unit for Norwegian Non-Fiction), which was established after initiatives made by the Norwegian Professional Non-Fiction Authors and Translators Association (NFFO) in 1996.
In 2003, the two organizations joined forces and received a permanent allocation from the Ministry of Culture's budget.
Kristin Brudevoll and Elisabet W. Middelthon have thus laid the solid foundation for what is NORLA today, and we are very grateful for that!
Book trade meeting in Vienna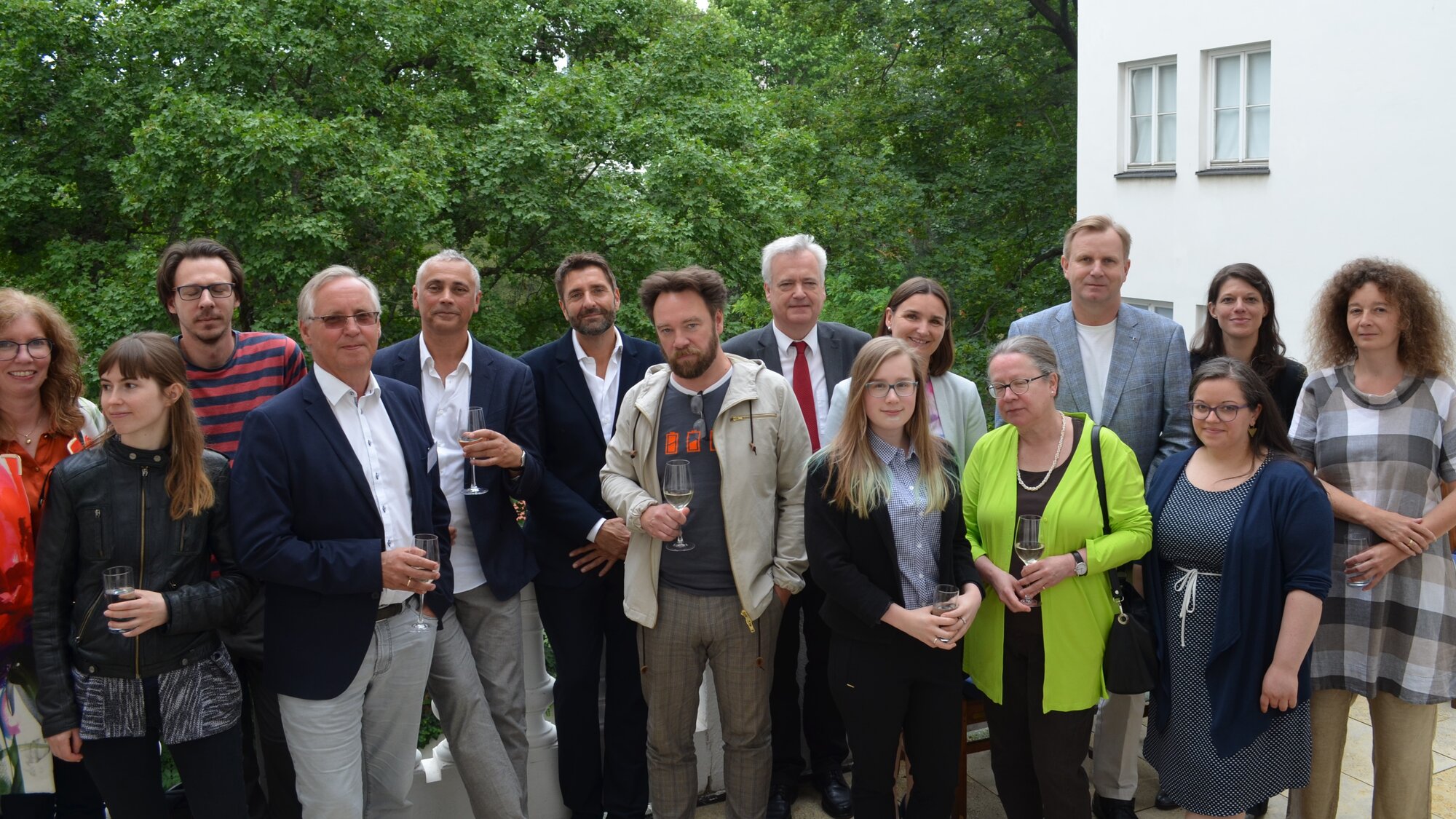 On June 14th in Vienna, a book trade meeting was held at the Norwegian Embassy for select publishers, press and literature enthusiasts. The event was a collaboration between NORLA, the Federation of Austrian Booksellers (Hauptverband des Österreichischen Buchhandels) and the embassy.
Author Ivo de Figueiredo introduced himself and his work and NORLA spoke about Norwegian literature in general, the Norwegian publishing industry and the guest country initiative for Frankfurt 2019.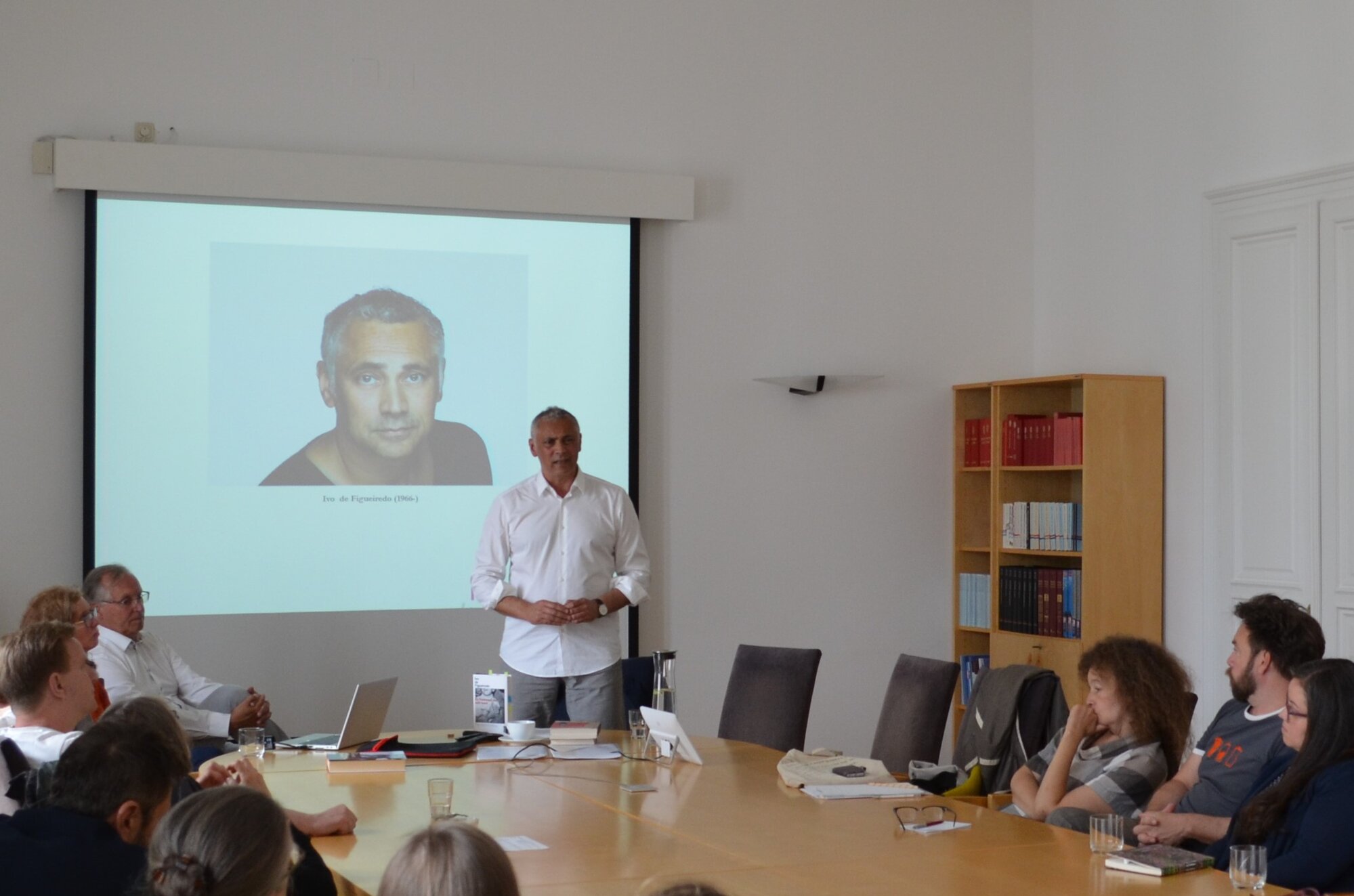 Read more about the meeting here.
More about the book trade meeting and other activities for Norwegian literature in Vienna on the blog Norwegische Literatur im Wien.
Meet the participants of the Literature Go Global program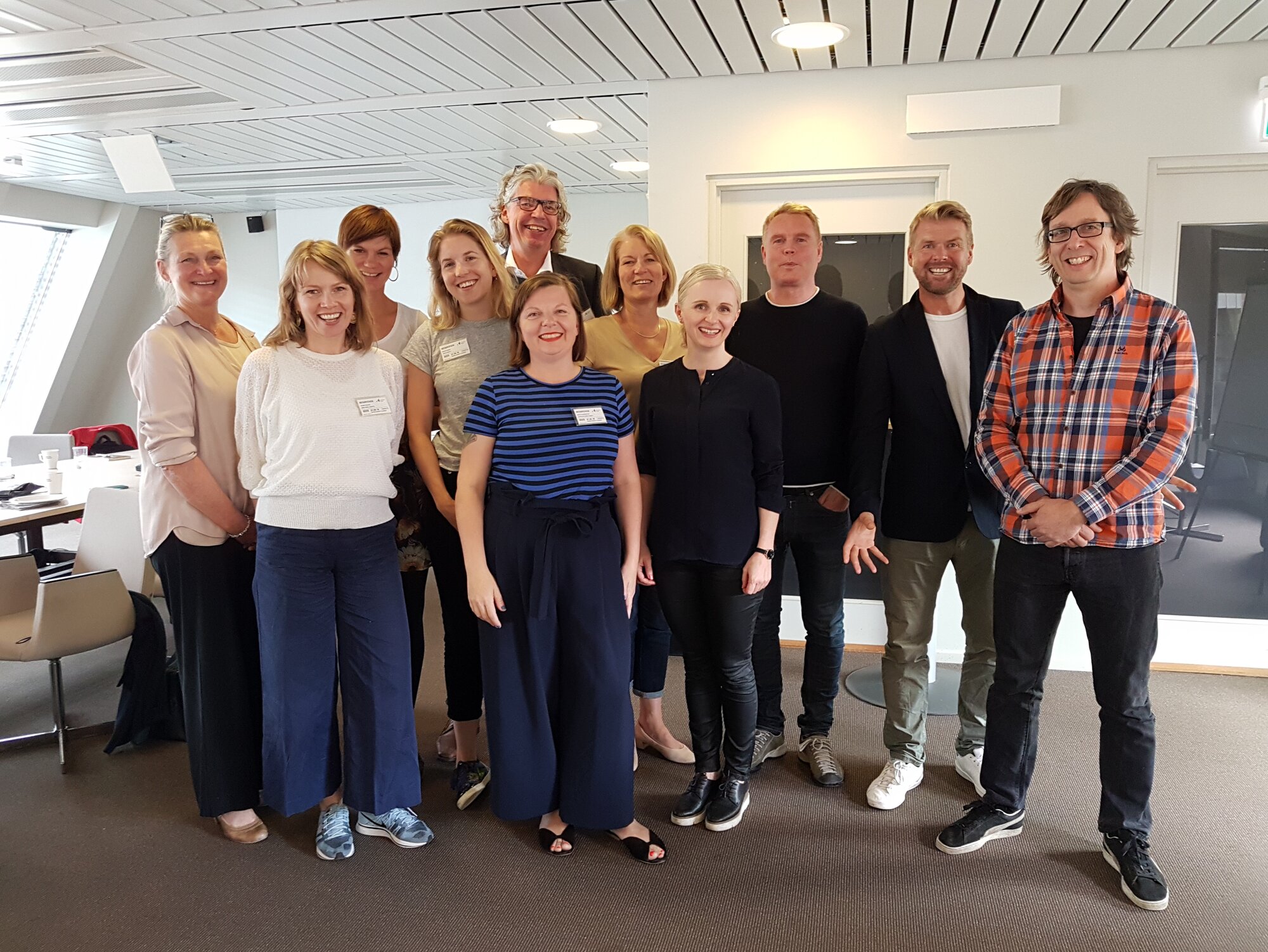 Last week, the seven chosen agencies in the Literature Go Global program had their first group meeting in Innovation Norway's premises in Oslo – and the atmosphere was fantastic from the very start.
See all NORLA's activites so far in 2018 here.