News from NORLA
Andrine Pollen celebrates 25 years in NORLA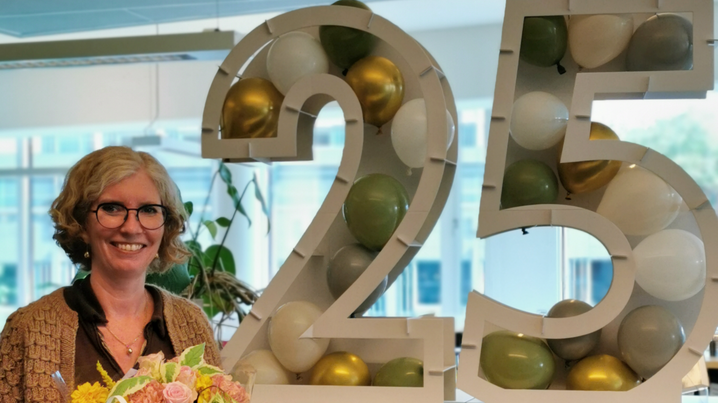 Our dear colleague Andrine Pollen celebrates 25 years as an employee of NORLA this month. Hurray!
It is a true privilege to work with you, Andrine! We are incredibly grateful to have you as our colleague.
We would like to thank you for your outstanding efforts for Norwegian literature abroad, ever since your first day at the NORLA office, back in 1997.
The 25th anniversary was celebrated in the office today with glitter and pomp, followed by delicious lunch and cake.