News from NORLA
Art and culture for freedom of expression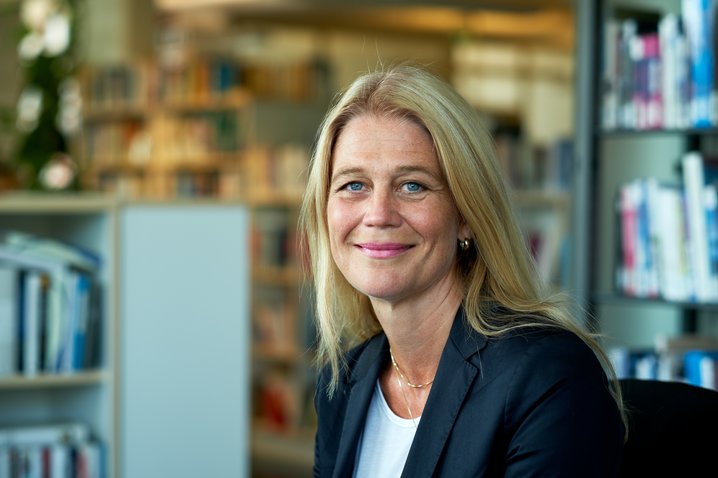 Margit Walsø, Director of NORLA. Photo: Eivind Røhne.
During the presentation of the culture report "The Power of Culture," Trine Skei Grande asserted that cultural policy is freedom of expression's policy. We at NORLA could not agree more.
This year, the Frankfurter Buchmesse celebrated its 70th year since re-opening after World War II. Freedom of expression, freedom of publication and open international dialogue has stood central through all these years – and still does. In its 70th year, the book fair finds itself in a troubled Europe, and the trade fair's role, as a platform for discussion and free speech, is therefore highly relevant.
In 2019, Norway will be Guest of Honour at the book fair. As a leading country for freedom of expression, Norway has a responsibility to contribute to the book fair's work towards open international dialogue.
"Freedom of expression is highly valued in Norwegian society – and this will be a central part of our presentation of Norway in 2019," said Juergen Boos, director of the book fair, during NORLA's press conference at this year's book fair.
The culture report shows that the government values art and culture as a nurturer and protector of free speech. And as Guest of Honour, Norway will set the agenda and use its status to promote democracy and free speech, through art and culture.
"Art and culture are expressions of social building power. A rich and varied cultural life is essential for a well-functioning democracy," says Minister of Culture, Trine Skei Grande, in the Ministry of Culture's press release for the the culture report.
The culture report says:
"The book fair shines an important light on Europe as a humanistic project, where freedom of speech, cultural rights and democracy are central themes. It is an opportunity to show how a commitment to culture can affect understanding and tolerance in the social debate, and promote our perspective and mindset to an international audience."
As Guest of Honour in 2019, Norway will present an extensive literature and cultural program, where Norwegian writers will travel to Germany and meet their readers. Through the rich linguistic and literary treasures in these books, for children and young adults, non-fiction, and adult fiction, the German-speaking audience will gain insight into Norway's art, knowledge, and culture; and of Norwegian society itself. As it says in Olav H. Hauge's poem, it might just lead them into a cove they didn't know.
We are pleased that the The International Cities of Refuge Network (ICORN) and Stavanger, as a free city for persecuted authors, will be part of the Norwegian presentation at Frankfurter Buchmesse in 2019. Through this partnership, the issue of free speech will be something that both stimulates interest and is of great relevance in an important international arena.
The report Kulturens kraft is available in Norwegian here.