News from NORLA
Art in numbers 2019 - Increased exports of Norwegian literature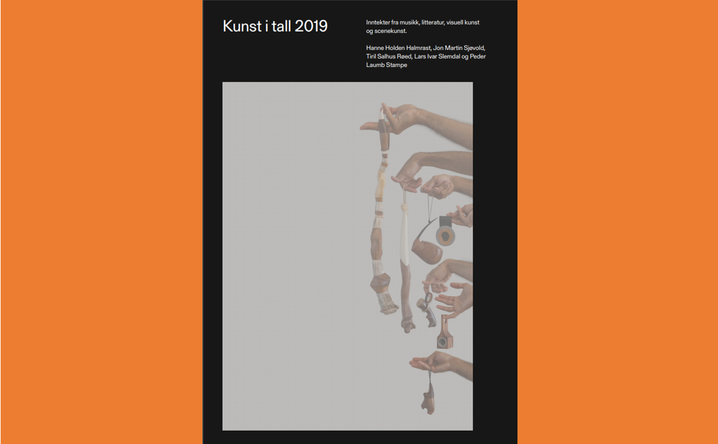 "Art in numbers 2019" is an annual report about the income of Norway's arts industry within literature, music, visual arts and performing arts. The report is prepared by Rambøll Management Consulting for Arts Council Norway.
The report for 2019 shows an increase in the sales of foreign rights to Norwegian books: real income from the sales of rights, co-production and royalties from abroad has increased by 11.2 percent annually since 2013. Norwegian agents and publishers reported 1,082 new contracts in 2019. From 2019, the income for Norwegian authors via foreign agencies is also included in the figures. The foreign agents reported 69 contracts with Norwegian authors in 2019.
This year, in addition to the report, Arts Council Norway has published a dynamic Dashboard on its website which users can click their way round and select groups, filters and views of the figures that have been published.
The information is available in Norwegian (only):