News from NORLA
August greetings from NORLA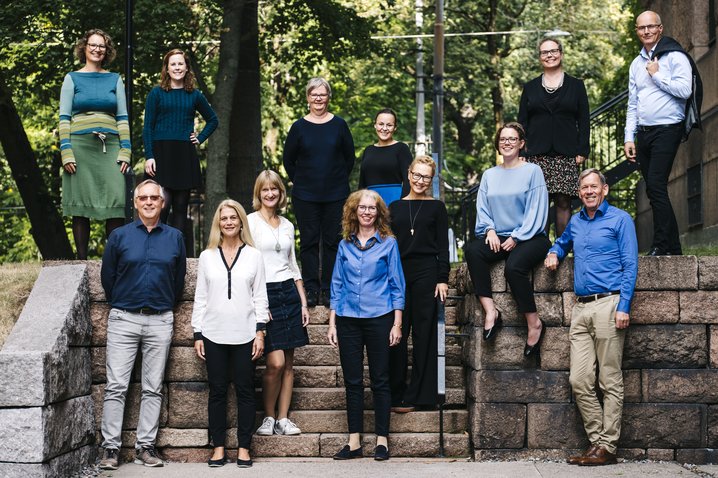 We are very much looking forward to a packed Autumn, the highlight being Frankfurter Buchmesse. From then on we will officially be Guest of Honour! We are also looking forward to visits in Norway from German booksellers; putting the final touches to our literature and cultural programs; and travelling far and wide to promote Norwegian literature and art as part of the Frankfurt project.
The autumn book season is finally here, and that means Frankfurter Buchmesse is approaching fast. This year we are looking forward to Georgia's presentation of its literature and not least, seeing their pavilion. We look forward to bringing Norwegian writers to Frankfurt to give the attendees and members of the public a taste of what they can expect in 2019. NORLA is of course part of the Norwegian book industry's stand, located in hall 5.0, A53, where we will also present autumn's selected titles.
Press conference and transfer ceremony
The press conference during this year's book fair is important to us. During the press conference we will show the German and international press what to expect during 2019 with Norway as a guest country. Maja Lunde, Erling Kagge, Linn Ullmann will be present and there will be a musical performance by Ferdigsnakka with Fredrik Høyer, Bendik Baksaas og Jo David Meyer Lysne. Furthermore, we will share exciting program posts from the literature program and present the project's visual profile and website.
We very much look forward to the handover ceremony, held in Georgia's pavilion, where Norway will officially become the Guest of Honour. The ceremony will feature a conversation between a Norwegian and a Georgian writer, and also music from Norwegian musicians. The author representing Norway during the ceremony will be Åsne Seierstad. The musical performance will be from Herborg Kråkevik, Mathias Eick and Kjetil Bjerkestrand.
We are also organising two literary events, with the authors: Maja Lunde, Erling Kagge, Matias Faldbakken, Monica Isakstuen, Matias Faldbakken, Tomas Espedal and Linn Ullmann.
In addition to our presence and the events at Frankfurt, we are also presenting Norwegian literature, the Frankfurt project and NORLA, at the Beijing Book Fair, the Gothenburg Book Fair, the 'Non/fiction' Fair in Moscow, book trade meetings in Madrid and Copenhagen – and at a translation seminar in Japan.
German bookstores to Norway
We have reached an important milestone in the Frankfurt project: At the time of writing there are 206 Norwegian titles that will be translated into German in 2018 and 2019. We are incredibly proud of this. In order for these books to end up with readers, we have begun a strategic partnership with German booksellers.
The starting shot of the initiative was fired at the Leipzig Book Fair this year, and in 2018 through 2019 we have invited German booksellers to Norway, to inspire, engage and include them in the Frankfurt project. The first two groups of booksellers will be here in September and consist of a good mix of book chains, independent bookshops, online bookshops, children's bookshop, the German Publishers Booksellers Association and a representative from the German distributors KNV. During the visit, they will meet authors and Norwegian bookstores, and be given an introduction to the Norwegian literary system. The visits take place in collaboration with the Norwegian Booksellers Association.
The pavilion
In cooperation with DOGA and NAL, we invited participants to an architecture competition for the design of the pavilion Norway will use in Frankfurt 2019. On June 26 the competition winners were announced and other premiered designs at a prize ceremony at DOGA. The winning project is the competition design "Norge forteller" designed by the architect offices manthey kula and LCLA Office. Now the architects will begin further development of the competition design. We look forward to the next phase!
On behalf of NORLA,
Halldór Guðmundsson and Margit Walsø