2022-04-25
Bookstore Buddies - in Warsaw
Norway is Guest of Honour at the 2022 Warsaw Book Fair. Here readers are eager to not only attend author's presentations, but also to buy books. And at the Norwegian tent, it is busy days for the booksellers of Moda na Czytanie, who offer Norwegian books in Polish translation. Here there are also long queues of readers waiting to have the authors sign their books.
We have met the three booksellers: Piotr Bagiński, Jacek Kochanowski and Violetta Wiśniewska, for an interview.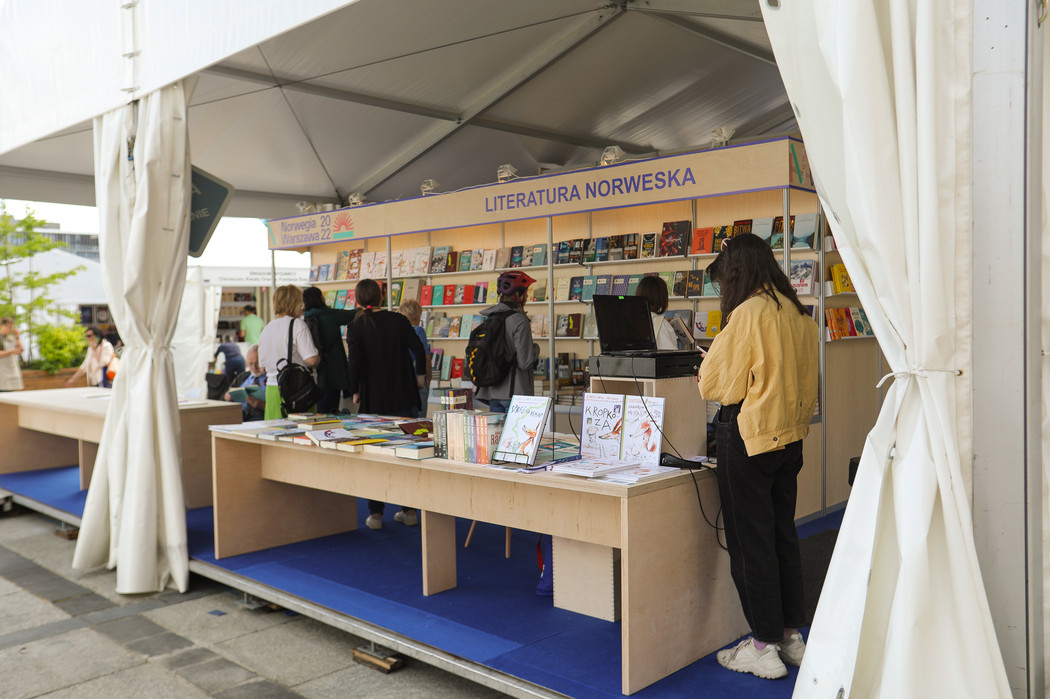 Could you please describe the final stretch of the route you take in the mornings to your bookshop?
Chmielna Street, which leads to our bookstore, is one of the most frequented streets in the center of Warsaw. In the morning, especially on beautiful sunny days, the gardens in front of pubs are full of tourists, but also locals eating breakfast, drinking morning coffee, reading newspapers, or just having unhurried conversations. We know that several of them will visit us at the bookstore in a moment. It's a nice and optimistic sight.
Throughout the day … When the bookshop door opens and someone steps inside….
They are always awaited with joy. It's nice to see a regular customer with whom you can exchange a few words, always full of cordiality and interest. But the moment when someone new enters the bookstore is also very pleasant. They look around and there is this unusual flash in their eyes that shows they have already spotted several books for themselves. Such moments are very uplifting.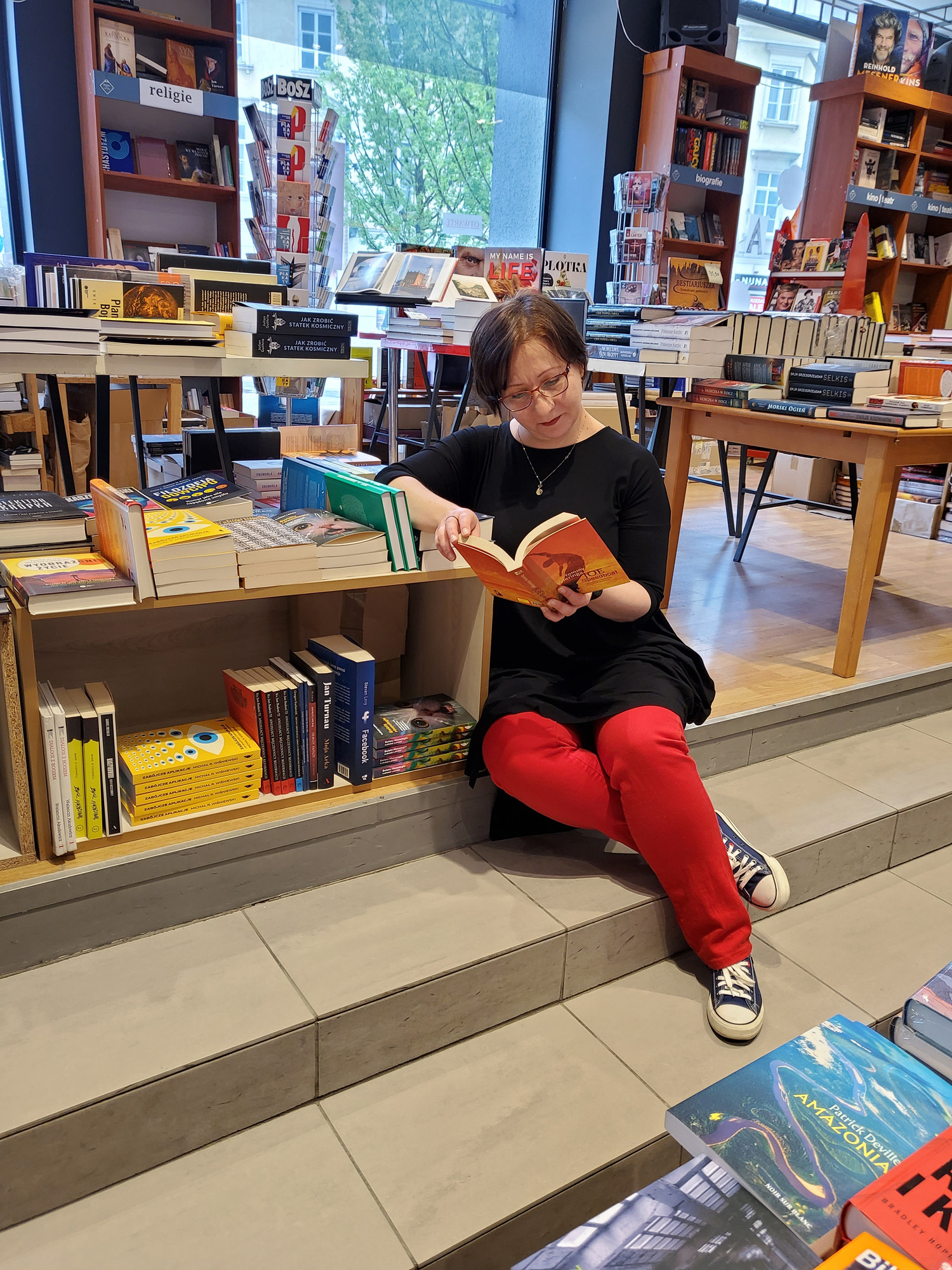 There is this wonderful thing that happens when we read. What is it?
Often, we talk about transferring to a completely different world when we read. It distracts us from life – it's true! But there is yet another wonderful aspect of reading: thanks to the reading, we can put the life we have in order. We can appreciate it, maybe get to like it, look at it from a different angle. We don't have to forget about it while reading. Reading also allows us to understand what is happening in various realities that normally remain unknown to us.
Many say they don't have the time to read. What can they do about it?
If you have many responsibilities, you may have very little time to read. But it always depends on whether you like to spend your time with a book. Usually, we get to choose how we want to spend our spare time: by going on a walk, reading a book, or having a conversation with our relatives or friends. It is up to each of us what is more important. Maybe something is more important at this particular moment. The point is not to read at all costs, but to read if you like it. And then you will definitely have some time to read a book.
Find 15 minutes each day (on the subway, tram or before bedtime) and read about what really interests you. When you find a book that attracts you, you'll find time to read it, and then you will look for the next one and time for it.
Has a Norwegian book given you a reading experience that you remember with pleasure?
We believe that one of the best books written by the Norwegian author is Out Stealing Horses by Per Petterson. Unhurried action, memories, settling accounts with the past, reflections showing both the fragility and importance of each person met on the way of life. It was an extraordinary reading, read with great pleasure because it was written at an extraordinary literary level.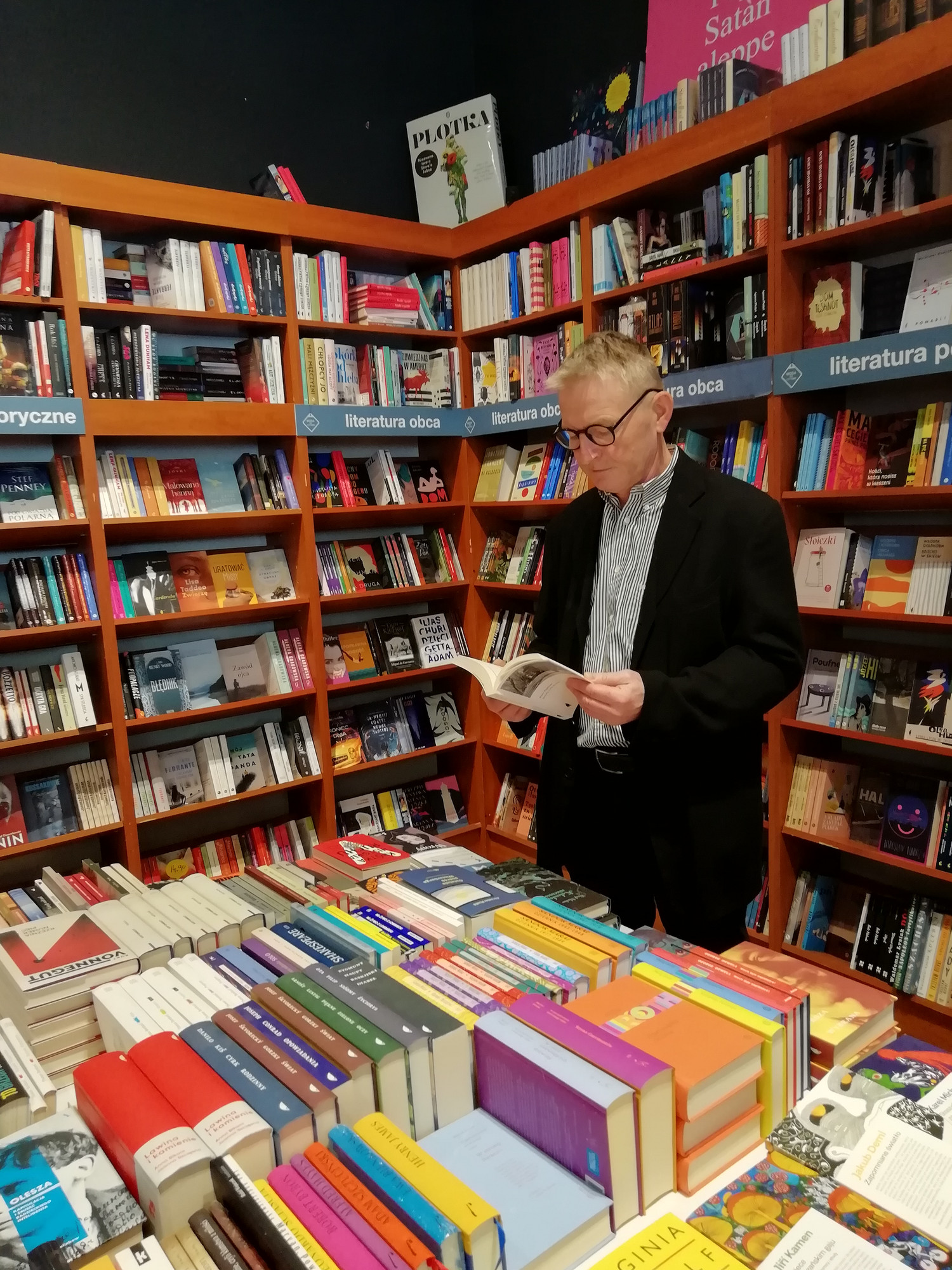 Our slogan is "The Dream We Carry". What is your dream?
We would like stationary bookstores to be appreciated not only sentimentally, but also as centers of culture, the development of both reading and live meetings with literature and writers. We dream of efficient co-financing of bookshops by local governments, encouraged by the involvement of cultural institutions established for this purpose. And that every reader, when asked about their favorite stationary bookstore, would be able to name at least one name, even if it is not Moda na Czytanie.
About NORLA's Bookstore Buddies
NORLA initiated a bookseller strategy as part of Norway being Guest of Honour at the 2019 Frankfurter Buchmesse. And we were very happy to get to know, and cooperate closesly, with great booksellers all over Germany and also Switzerland.
Read the interviews with our Bookstore Buddies here