2017-04-03
Culture programme in Frankfurt 2019
The Norwegian Guest of Honour project for the book fair in Frankfurt will, in addition to literature, include an extensive cultural framework programme, where the Guest of Honour nation will present a panorama of its life of arts and culture throughout the entire city of Frankfurt during the autumn when the book fair takes place.
Frankfurt has many good museums and culture institutions that can choose to take part in this, should they find that the Guest of Honour has exciting things to offer.
Such a culture programme must, in the same manner as the publication of a book, be prepared well in advance. And as a first step, Project Manager Halldór Guðmundsson and Culture Coordinator Marit Ingvill Sande visited Frankfurt in the end of March and were received with open arms and great interest.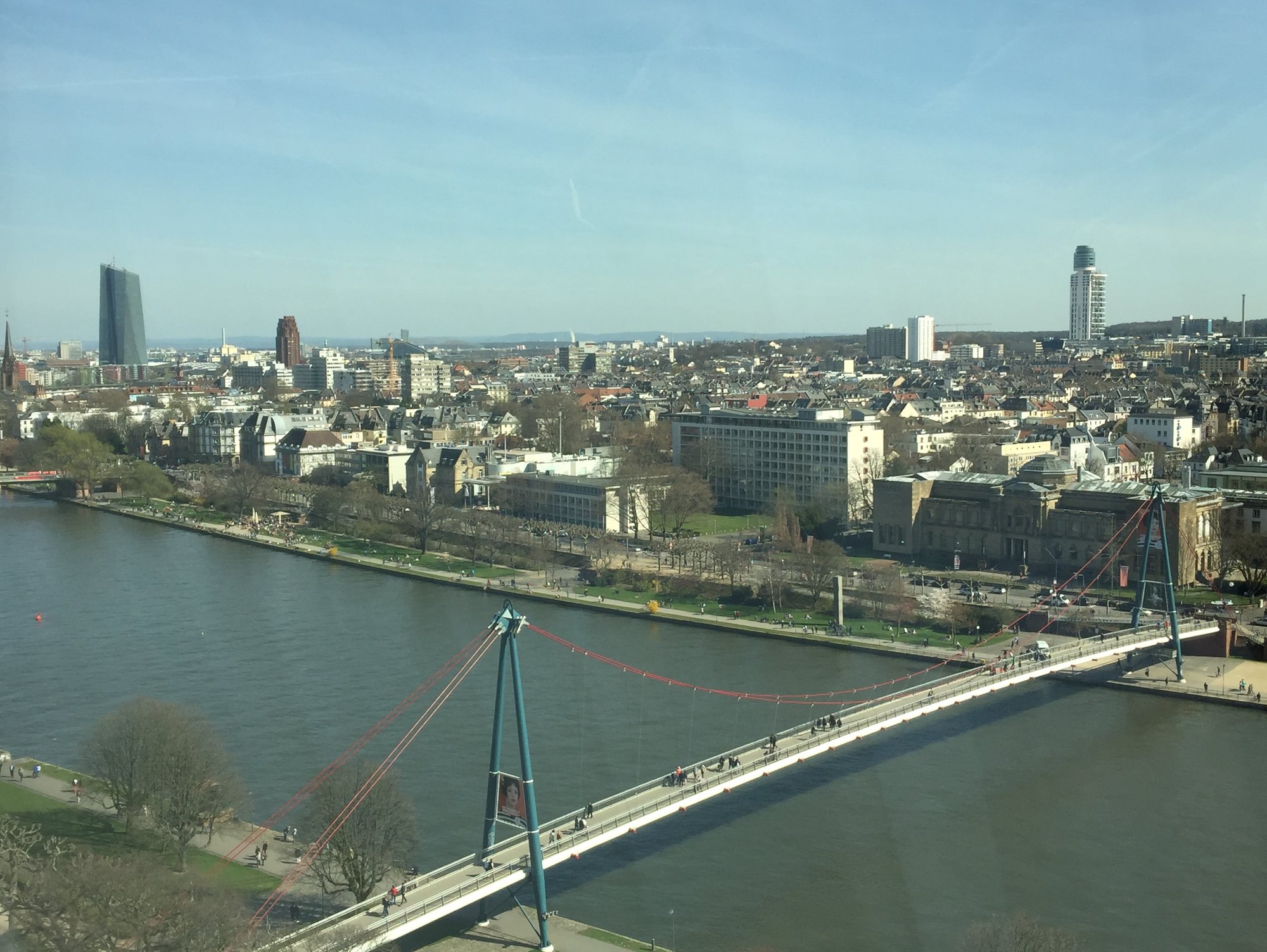 Among the places they visited were Museum für moderne Kunst, Museum Angewandte Kunst, Forum Fotografie Frankfurt, Deutsches Architekturmuseum, Schauspiel Frankfurt, the concert and performance house Mousonturm, Frankfurter Kunstverein, Schirn and Städel Museum.
The follow-up to this trip will entail establishing contact with interested Norwegian collaborating partners and potentially inviting German professionals to Norway with an eye to their joining forces in the development of an exciting presentation of Norwegian art in the city of Frankfurt. For NORLA's emissaries, this was a trip that filled them with optimism and excitement over the task that lies ahead.
NORLA is also cooperating closely with our network colleagues in Norwegian Arts Abroad about the 2019 cultural programme.