News from NORLA
Diane Oatley receives 2014 NORLA Translator's Award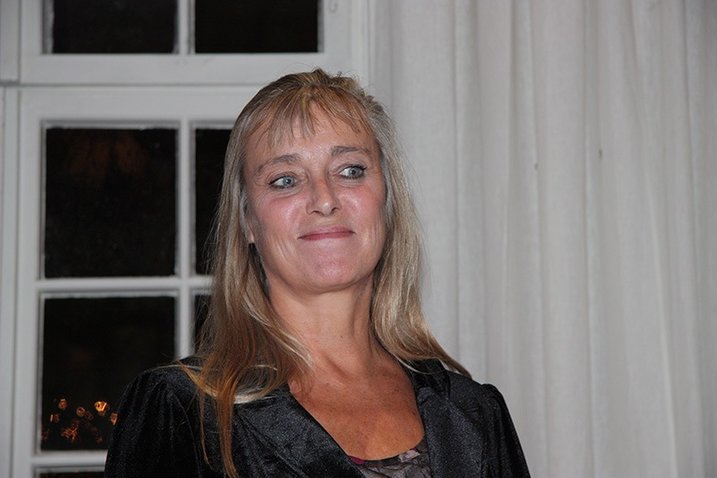 On the 25th of September, as part of the celebrations in Oslo marking the feast day of St Jerome, the patron saint of translators, NORLA announced the ninth winner of its Translator's Award. This award was established in 2007 to draw attention to the efforts of translators in disseminating Norwegian literature abroad. The prize is awarded to an emerging talent in translation and is intended to act as an incentive for further contributions to the promotion of Norwegian literature.
The annual prize is awarded alternately to translators of non-fiction literature and translators of fiction. This year's prize is awarded for non-fiction.
The winner of the 2014 NORLA Translator's Award is Diane Oatley, who translates into English. Oatley was born and raised in the USA but has been resident in Norway since 1982
Translating works of non-fiction requires a great deal of precision, factual knowledge and investigative work. The publishers and authors with which Diane Oatley has worked praise her for her intuitive skills and her good ear for language. In her translations, she also demonstrates superb judgment in conveying subject matter appropriately to an international audience when the original text presupposes specifically Norwegian cultural knowledge.
Diane Oatley has extensive experience with many different forms of artistic expression, working with dance and as a writer of fiction and non-fiction herself. The great range of Oatley's professional talents is well reflected in her translations of non-fiction works. Among the books she has translated are:
• Tone Huse: Everyday Life in the Gentrifying City: On Displacement, Ethnic Privileging and the Right to Stay Put [ Tøyengata: Et nyrikt stykke Norge ]
• Ole Jacob Madsen: The Therapeutic Turn: How Psychology Altered Western Culture [ Den terapeutiske kultur ]
• Steinar Bjartveit and Kjetil Eikeset: Power and Dignity: Perspectives on Leadership [ Makt og verdighet: Perspektiver på ledelse ]
• Kari Dyregrov, Einar Plyhn and Gudrun Dieserud: After the Suicide: Helping the Bereaved to Find a Path from Grief to Recovery [ Etter selvmordet – veien videre ]
• Atle Dyregrov: Supporting Traumatized Children and Teenagers: A Guide to Providing Understanding and Help [ Barn og traumer: En håndbok for foreldre og hjelpere ]
• Svein Olav Kolset: An Exceptional Fellow: A Father's Story [ En sjelden kar: En fars beretning ]
She has also translated fiction, including The Weather Changed, Summer Came and So On [ Og været skiftet og det ble sommer og så videre ] by Pedro Carmona-Alvarez.
NORLA congratulates Diane Oatley on receiving our 2014 Translator's Award!
More details about the NORLA Translator's Award, including a list of previous winners, can be found here.
The award includes a prize of 20,000 NOK.
Diane Oatley lives in Oslo.
Photo portrait of Diane Oatley: Anniken Schiøll.