News from NORLA
First state visit ever at NORLA's offices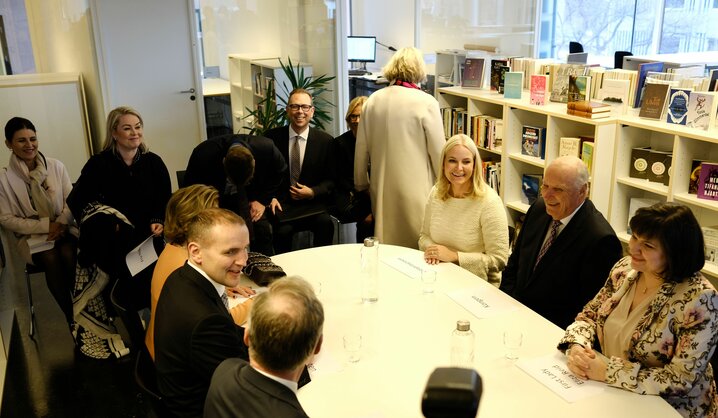 Photo: Eivind Røhne
Their Majesties The King and Queen host the state visit from the President of Iceland, His Excellency Mr Guðni Th. Jóhannesson and Ms Eliza Reid, 21- 23 March. As part of the programme we had the honour of receiving them all, and Her Royal Highness Crown Princess Mette-Marit, in our offices.
The Icelandic Presidential Couple has, like our own Crown Princess, shown a keen interest in literature through the years. Meeting with NORLAs Director Margit Walsø, and Project Manager Frankfurt 2019 Halldór Gudmundsson they were given a tour of NORLAs offices, and they were informed about the work we do here at NORLA.
"It was a great honour and pleasure to recieve the Icelandic President Couple and the members of the Royal Norwegian Family", says NORLA's director Margit Walsø. "We gave a presentation of NORLA's work with translators from all over the world, and our work with the international book industry. We also presented the Norwegian Guest of Honour Project in Frankfurt in 2019, which was met with great interest. Our Project Manager, Halldór Gudmundsson, was in charge of the Icelandic Guest of Honour project in 2011".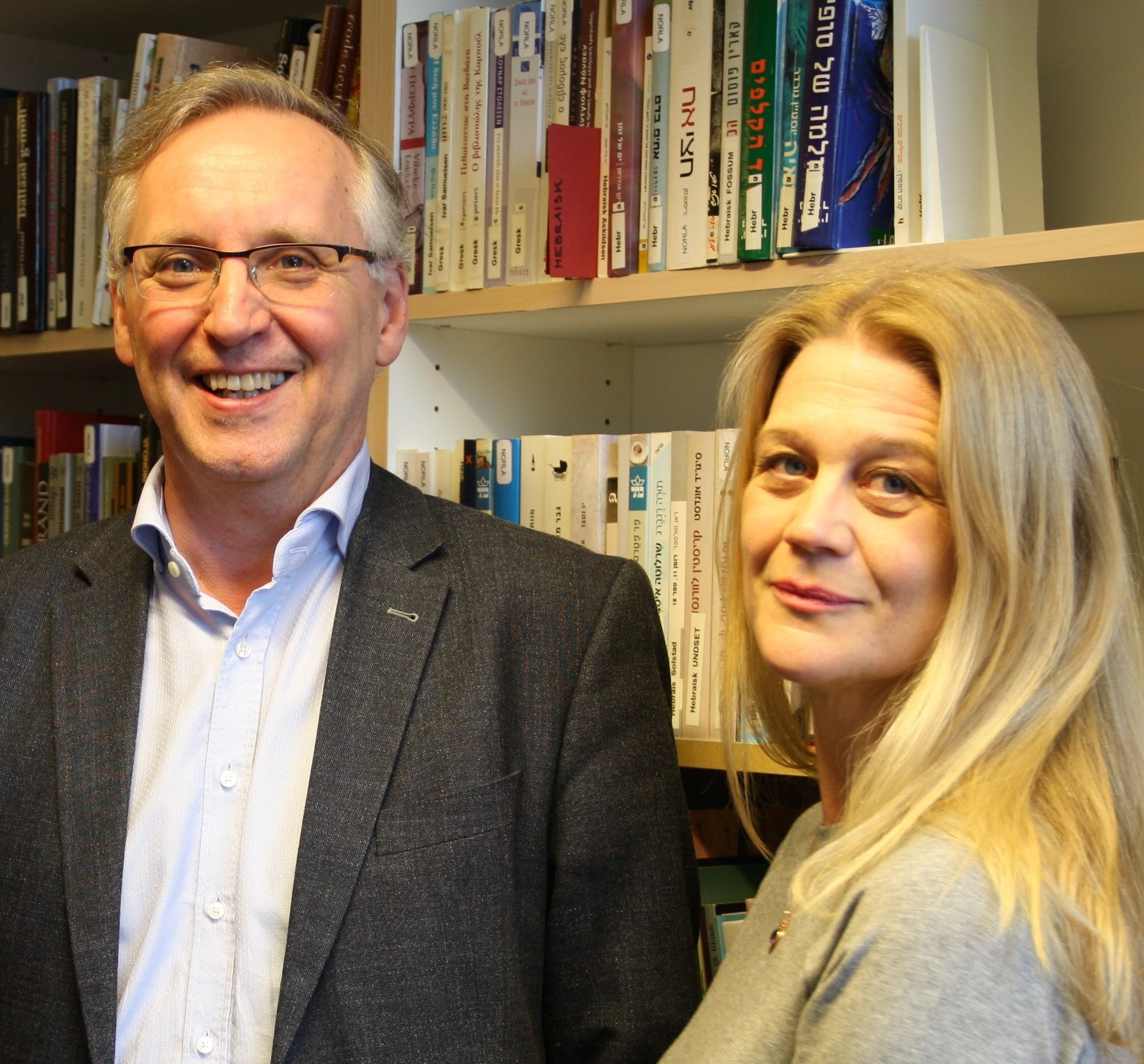 Project Manager Halldór Gudmundsson is also honoured by the interest. "It is however not surprising that the literature field would be of special interest during the state visit. The Icelandic President is a known author and historian, with many publications behind him. The First Lady has shown a keen interest in literature from the beginning, and has co-founded "Iceland writer's retreat" in Iceland".
Read more about the state visit here.