News from NORLA
First trip to Frankfurt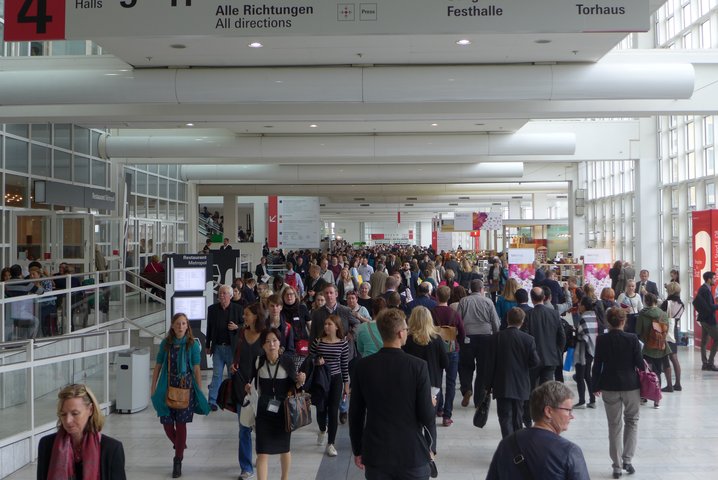 Photo: Mette Børja
When you visit Frankfurt Book Fair for the first time, it's handy to go along with colleagues who've already been there before. And it's particularly handy to be there with colleagues who are very tall or who dash around in colourful, polka-dotted coats that make them easy to spot in a crowd. Because the site of the fair is just as enormous as everybody told you, it's full to the brim with publishing people from all over the world – and the tempo is higher than you could ever have imagined.
The Frankfurt Book Fair has a tradition spanning more than 500 years, as the first book fair was held in 1454. Today the book fair hosts no fewer than 7,150 exhibitors from more than 100 nations. Over the course of the fair, 4,000 events are held on a total of 17 stages and at exhibitors' stands. In all, the fair attracts 170,000 publishing sector professionals, 106,000 members of the public and 10,000 journalists.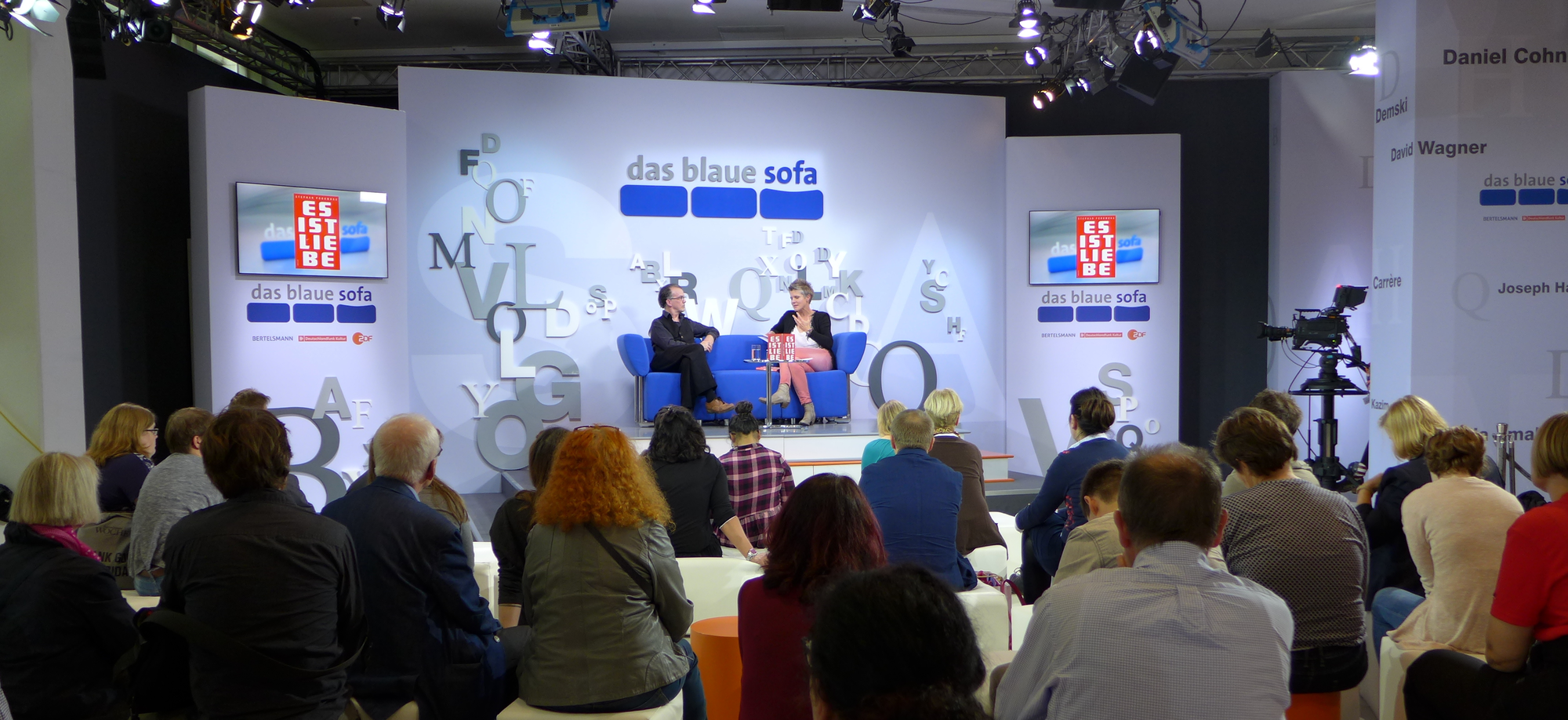 The constant hum that fills the huge halls and the crowds of hard-working people buzzing back and forth between meetings make the fair seem like a veritable beehive. And everybody is on a quest. For the bestseller that will take readers by storm. For the non-fiction book about mushrooms and grief that you had no idea you absolutely had to have until you heard about it. Or how about a book on the cryosphere? Or children's books that give the readers (fictional) best friends for life, and that are so wise and funny you just can't afford to miss out on them!
If you work in the publishing sector, Frankfurt Book Fair is quite simply the place to be. Editors, rights holders, translators and authors build contacts, reach agreements, buy and sell, and try to sniff out what's in the wind, right now.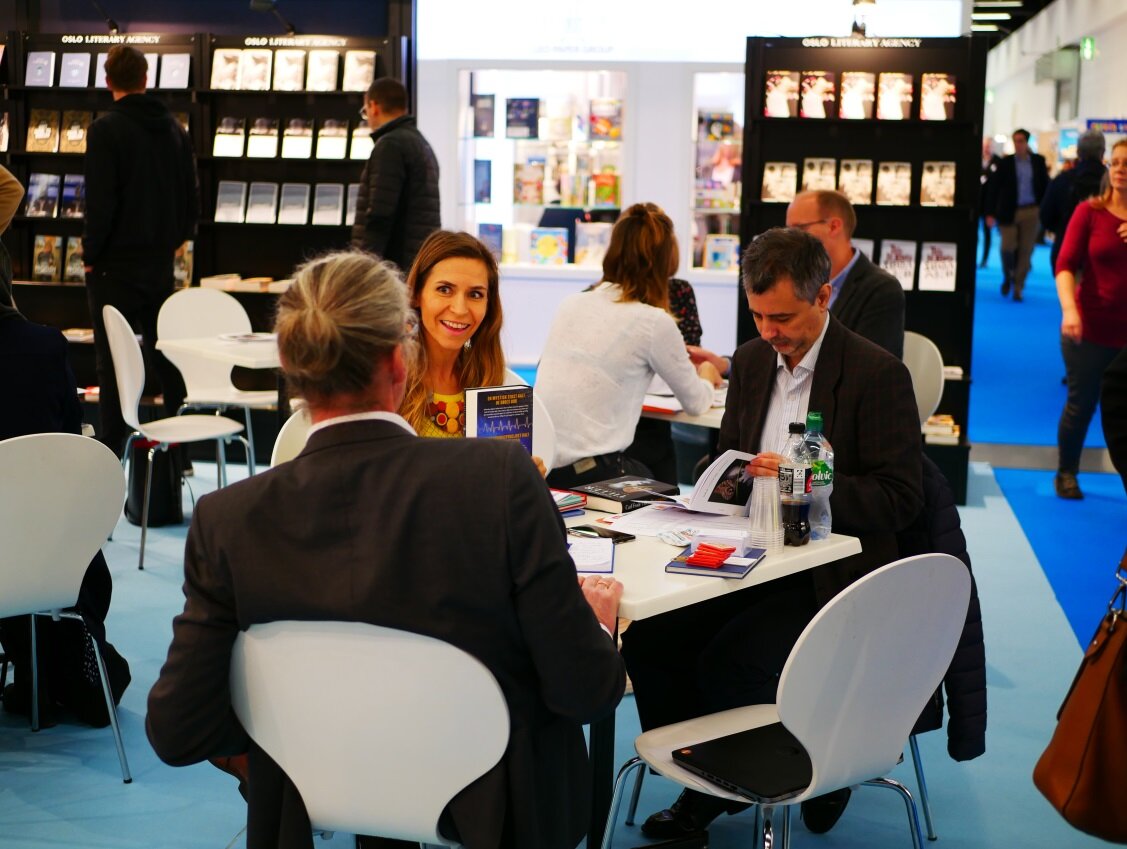 At the same time, the book fair is about an awful lot else, too. If you look at the big picture, the Frankfurt Book Fair is a unique arena for meetings and exchanges of views between different cultures. The stand of the Italian publisher, Atlantyca, cites Murakami: "If you only read the books that everyone else is reading, you can only think what everyone else is thinking". The fact that literature travels beyond the borders of its own country quite simply paves the way for new influences and ways of thinking. And then, it's so fantastic for these books, which will be travelling out into the world, to have a meeting place here in Frankfurt.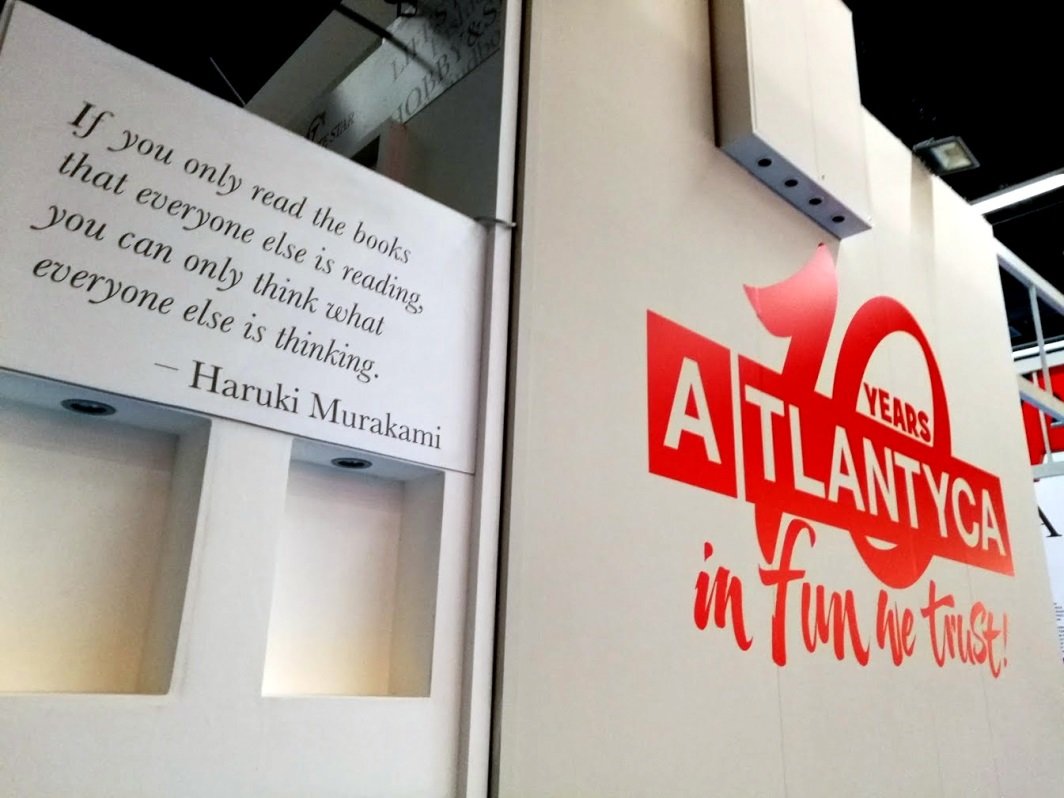 As well as being a place where publishing sector professionals can meet, Frankfurt Book Fair is also a public event. At the weekend, the doors open to thousands of eager readers, who scour the bookshelves, attend author events and book-signings, and visit the 2,300 m2 guest country pavilion. Cosplayers potter by in the wildest and most painstakingly assembled costumes imaginable. Enthusiastic fans of Norway turn up at the shared Norwegian stand and politely ask to see our books. "Who's the new Hamsun?", "My son studied in Norway – what book should I buy him for Christmas?", "I've started reading Norwegian. Can you recommend a book that's suitable for beginners?", "Is it true that Norway's going to be the guest country in 2019? Is Knausgård coming?"
In the bookshops, there were several bundles of Norwegian books translated into German – and your correspondent is, if possible, even more certain that everything is lined up to ensure the best ever guest country initiative in 2019!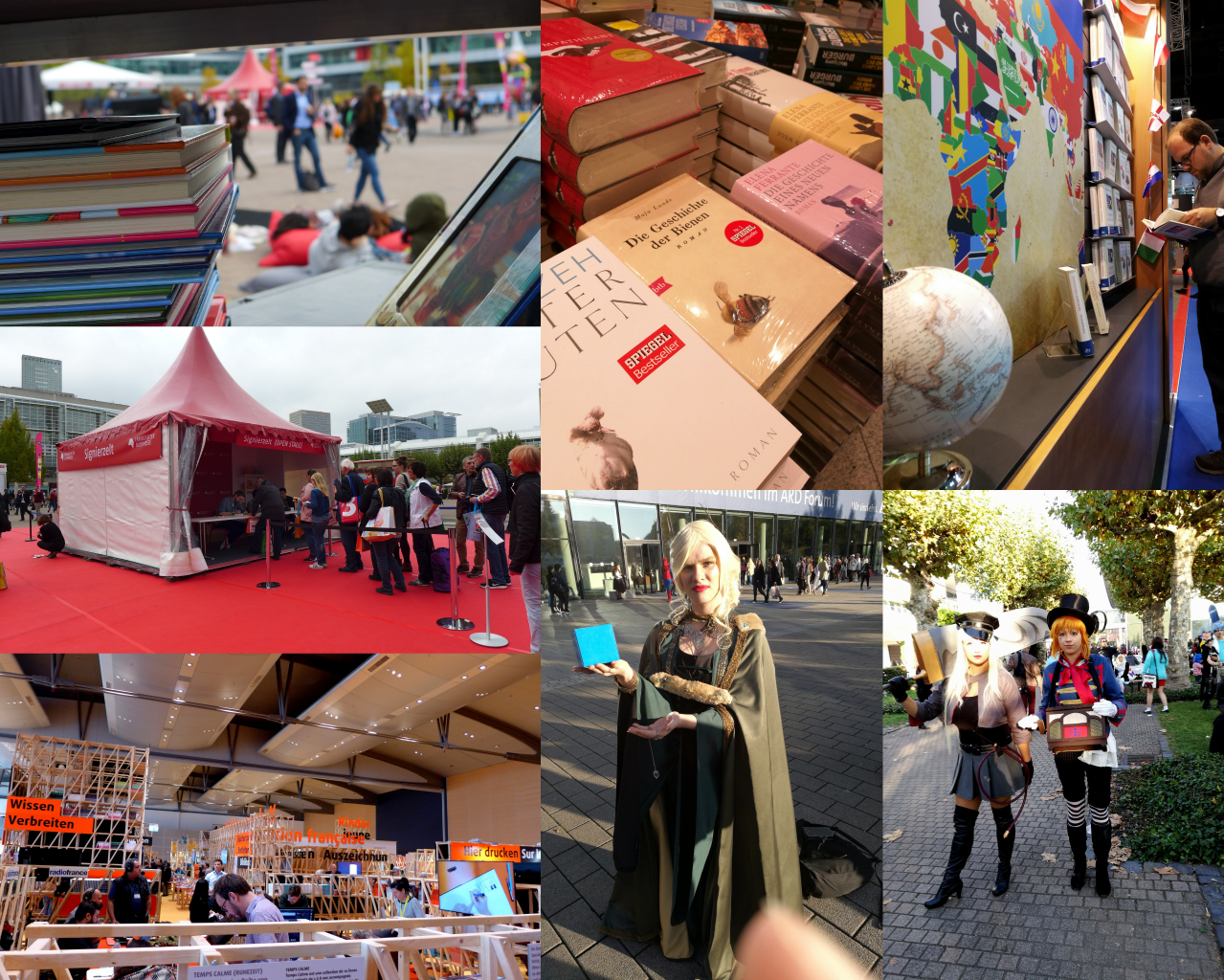 Text and pictures: Project Coordinator Hege Langrusten
Interested in reading more of NORLA's letters from recent activities?
Now we've collected all the articles here