News from NORLA
German-Norwegian literature festival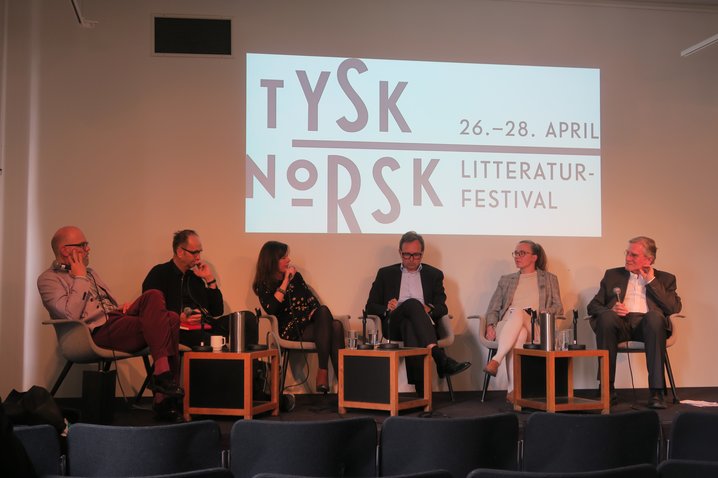 From April 26 to 28, the German-Norwegian literature festival "On the way to Frankfurt" was held at Litteraturhuset in Oslo. And the festival was a huge success, with over 5000 people in the attendance!
In connection with Norway being the Guest of Honour at this year's Frankfurter Buchmesse, NORLA invited seven journalists from Germany and Austria and two book bloggers from Germany, to experience the festival, see Oslo, and meet Norwegian writers.
Please read the articles from two of the journalists who were there: In taz and Tagesspiegel.
As mentioned, the festival was a huge success, with over 5000 people in the attendance – an impressive job done by festival organizers: The Norwegian-German Willy Brandt Foundation, Frankfurter Buchmesse, the Goethe Institute, the Norwegian Translator's Association and The Norwegian Non-Fiction Writers And Translators Association, who worked in close collaboration with Erik Fosnes Hansen, the festival's creative consultant, and Helge Rønning who was the festival's academic consultant.
See photos from the festival here
The whole program can be found on the festival's website
Read more
In Publishing Perspectives
And in the Frankfurter Buchmesse's newsletter