News from NORLA
Jo Nesbø chosen best foreign author in the 2014 "Reading St. Petersburg" competition
Jo Nesbø was recently chosen as the best foreign author in the 2014 "Reading St. Petersburg" competition, for his crime novel Police (original title: Politi), translated into Russian by Ekaterina Lavrinaitis. The winner was chosen by the readers themselves, who throughout the last year have voted for authors from 17 countries.
The competition has two categories: One for foreign literature translated in to Russian, and one for foreign literature which is yet to be published in Russian. Nesbø won in the category for already translated books.
"The Reading St. Petersburg" has been arranged by the Majakovskij library and the St.Petersburg committee for culture, since 2009. The goal of the project is to let St. Petersburg get to know the best foreign contemporary authors.
The Norwegian finalists for next year competition were announced during the award ceremony. In the category for foreign literature already translated into Russian, the Norwegian Consulate General in St. Petersburg nominated Erlend Loe's Taking Stock (Vareopptelling). In the category for foreign literature not yet published in Russian the Consulate General nominated Karl Ove Knausgård's My Struggle (Min kamp).
Read more (in Norwegian) here.
Read more about Jo Nesbø here.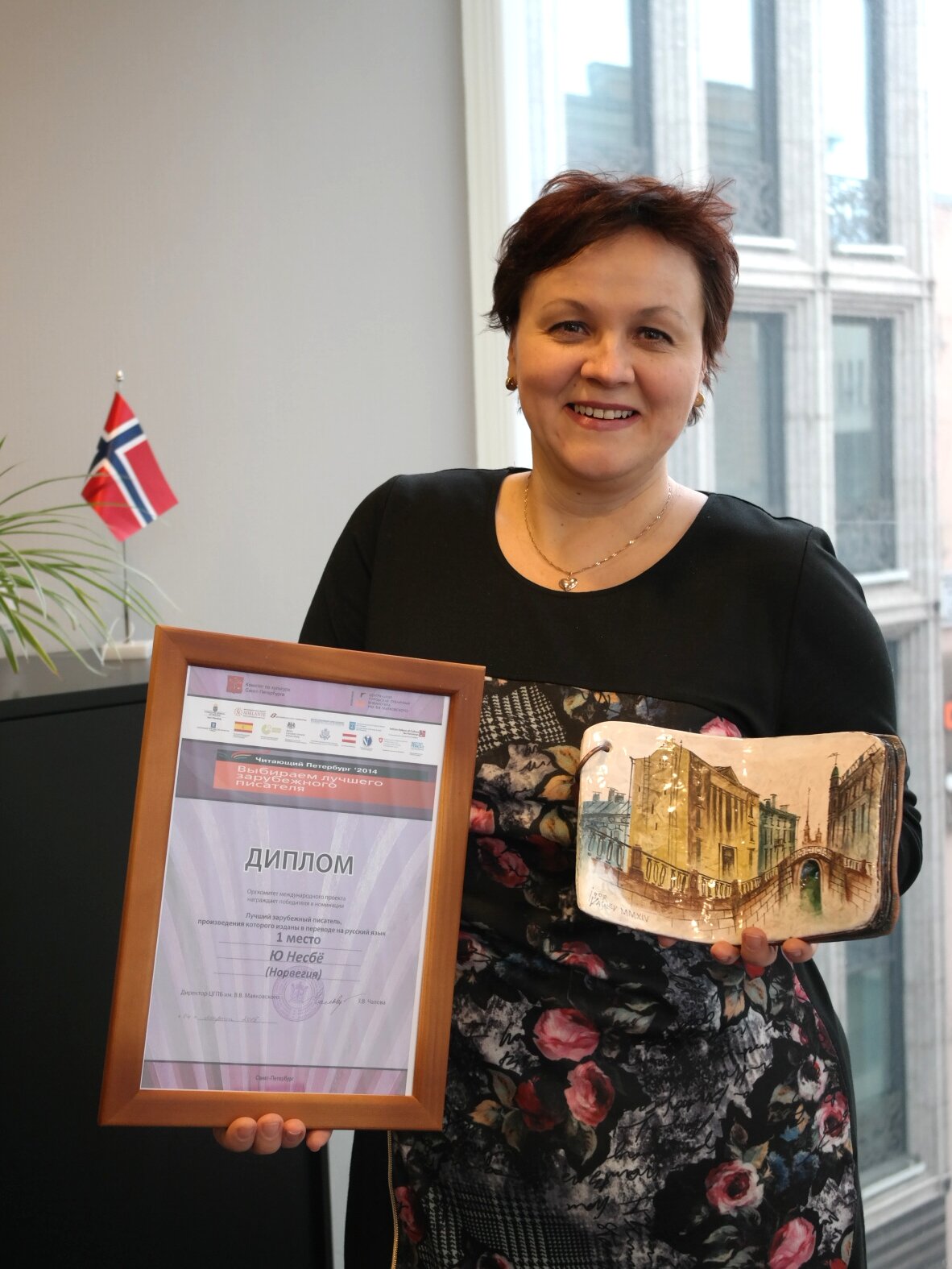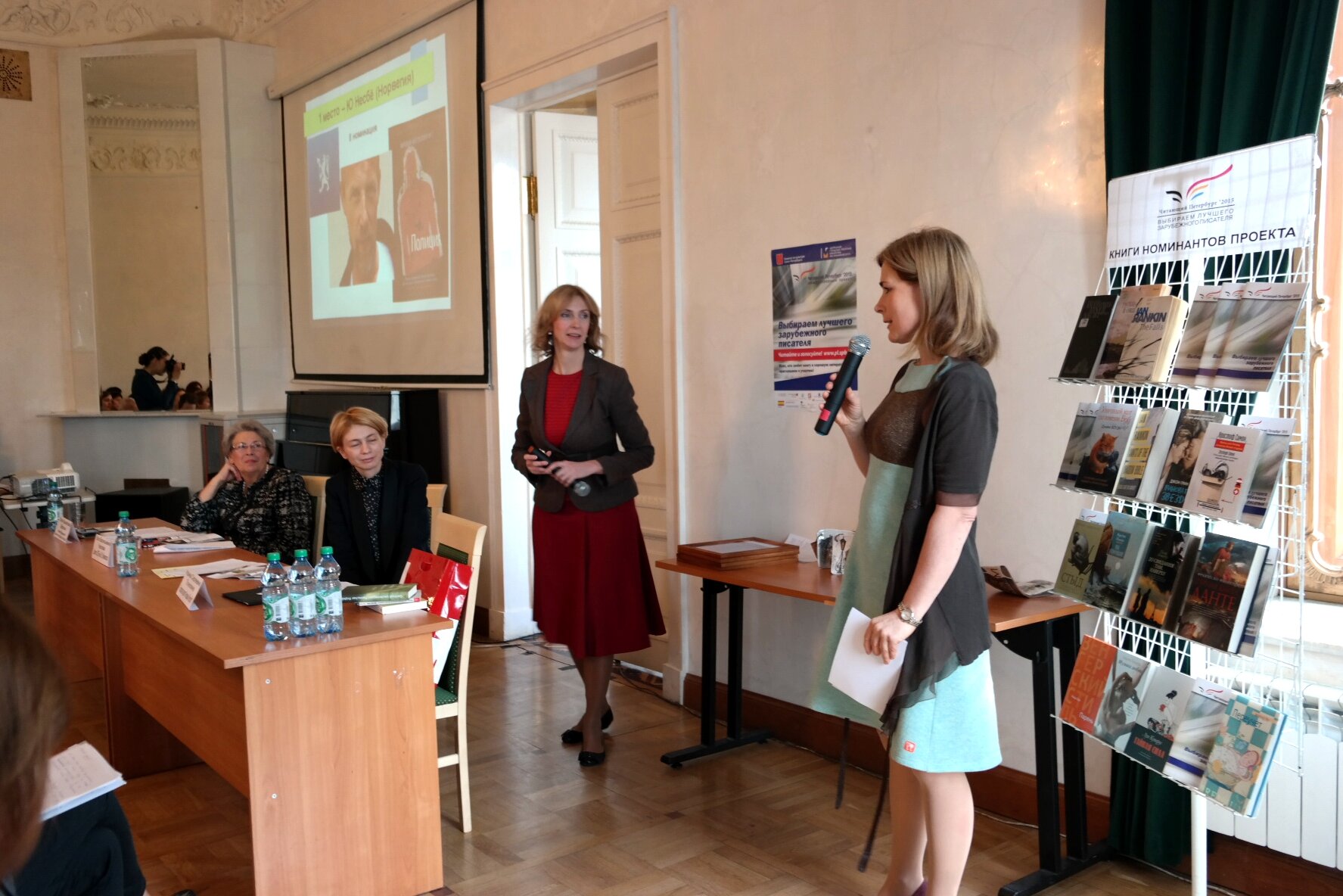 Norwegian Consul General Heidi Olufsen speaking at the press conference at the Majakovskij library. Photo: Royal Norwegian Consulate General, St.Petersburg/Eilen Zakariassen
See more photos here