2022-09-20
Meet Kim Hjardar - Selected Title Author
We are happy to present our selected title author Kim Hjardar. He has written Auðr – Women in the Viking Age (original title: Auðr – Kvinneliv i vikingtiden).
The book is one of NORLA's Selected Titles of the autumn 2022.
Read our short interview with Kim here.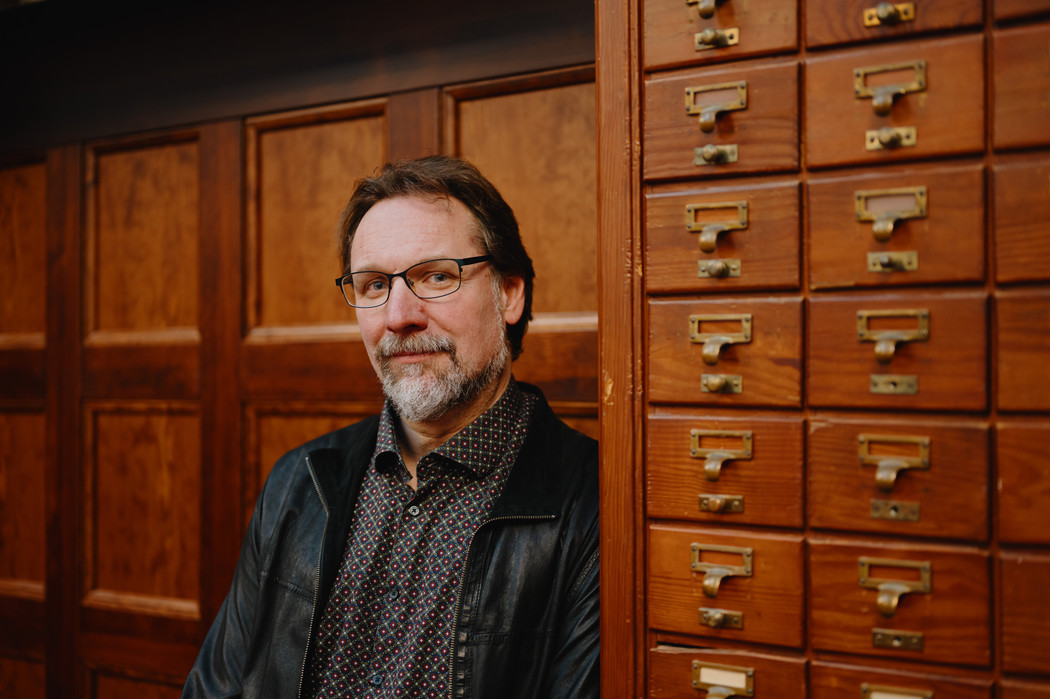 What inspired you to write this book?
Some time ago, I held a lecture about women in the Viking Age and was asked whether this would become a book. I thought, why not! This has since turned into Audr, Women's Life in the Viking Age. My previous publications have all focused on the male role and their lives. I therefore wanted to challenge myself and delve into the women's side.
I haven't seen any other books where the main focus is Viking women, and their lives from birth to death, and wherein a real woman's life is used as a red thread through the book. We follow Aud the Deep-Minded from her upbringing on a farm in Norway, through her travels with her father across the sea to Scotland and Ireland, where she was married off, and political events she was party to in the middle of the 9th century, until she settles on Iceland. I've also never delved so deeply into individuals as I have in this book. It was inspiring.
This is not an analysis of Aud's life, however. The goal of the book is to examine what roles women could have in society at that time; I use Aud's life to look at the female role and the opportunities women had in the Viking Age, including occupations, and religious and political roles. I try to use Aud to depict for the reader how a woman's life could have unfolded. The book isn't literary, but by using some literary features in a non-fiction text, I justify my speculation of various rituals, how the wedding night may have played out, divorce, various ceremonies, and women's political lives. The book is academic and based on research, but Aud is brought into parts of it to weave a story around the facts. She has a greater presence in some parts of the book than others.
Who is this book for?
I probably first and foremost write for myself, and then I'll be very happy if someone else wants to read my books, too. I imagine Audr might be for anyone with a general interest for the Viking Age or women's history. Maybe I'll be able to reach more female readers with this book than my previous publications.
Read more
See full presentation of the book here
Read more about the author here
See all NORLA's Selected Titles for the autumn 2022 here