News from NORLA
Minister of Culture Widvey visited the book fair in Frankfurt – Norway one step closer to Guest of Honour status in 2019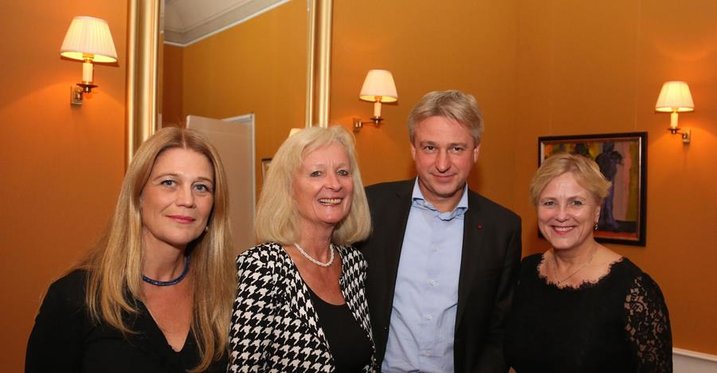 Photo: Fotograf Claus Seltzer, Frankfurter Buchmesse
Norway's Minister of Culture Thorhild Widvey visited this year's book fair in Frankfurt and had the opportunity to experience the level of activity at the world's most important international literary arena. She met the book fair's management, representatives from different guest nations and not least Norwegian publishers and agents. Widvey expressed how impressed she was with how we present Norwegian literature and especially appreciated seeing that so much good work is being done for children's and young people's literature.
For over a year NORLA has worked towards enabling Norway to apply for Guest of Honour status at the book fair in 2019. The government views this endeavour as a means of expanding the export of Norwegian culture and will ask the Norwegian Storting to pledge up to NOK 25 million. This still falls short on the part of the government of the amount of NOK 33 million applied for by NORLA. The total budget is NOK 55 million.
The Minister of Culture's visit to the book fair was a consequence of the government's decision to support the book industry's initiative. Widvey experienced how the Guest of Honour status at the book fair not only provides considerable possibilities for greater penetration of literature, but also for the profiling of other cultural expressions and other aspects of Norway.
NORLA's Director Margit Walsø says that this year's book fair was especially successful from a Norwegian perspective. She also mentioned that afterwards the fair reported an increase in the number of visitors and a particular increase in the interest in Scandinavian literature.
Read more about this matter here and read all articles in the Norwegian media (in Norwegian) here.
(From the left: Director of NORLA Margit Walsø, Norwegian Embassador to Germany Elisabeth Walaas, Director of the Frankfurt Book Fair Juergen Boos, Norwegian Minister of Culture Thorhild Widvey.
Photo: Claus Seltzer, Frankfurter Bookmesse).