News from NORLA
NORLA Appoints Project Leader for the Norwegian Guest of Honour Project at Frankfurt Book Fair 2019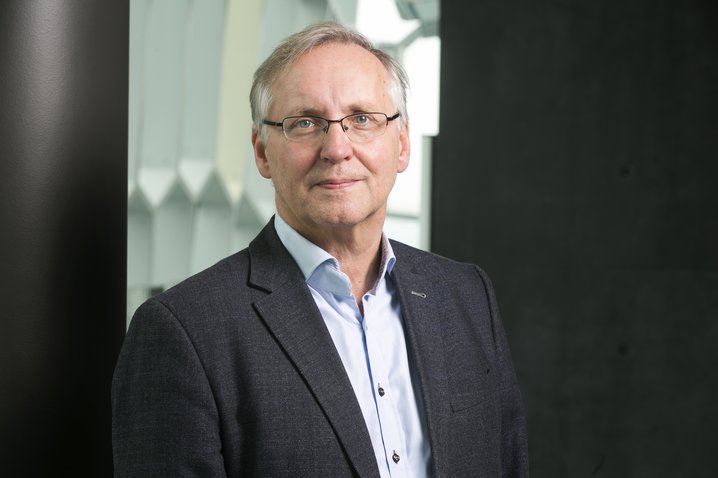 NORLA, Norwegian Literature Abroad, is starting to implement the project team for the Norwegian Guest of Honour-presentation in 2019.
Norwegian literature has become increasingly popular on an international scale in recent years, and the focus on Norway at Frankfurt Book Fair in 2019 comes as an extension of this success. The Frankfurt Book Fair is the world's largest and most important literary gathering. Frankfurt 2019 provides us with the opportunity to create an exciting programme of cultural events from a range of artistic fields, in addition to presenting a rich array of contemporary literature from all genres and providing international opportunities for many emerging authors.
NORLA is the institution responsible for implementing this major initiative for Norway, and will work in collaboration with authors, publishers and cultural organisations in order to create a distinct and lasting impression of Norwegian culture, ideas and beliefs, both in Germany and internationally. This project promises to contribute a great deal to Norwegian culture and society in the years to come.
NORLA has appointed Halldór Gudmundsson project leader for the Norwegian Guest of Honour project at Frankfurt Book Fair in 2019. Gudmundsson was responsible for leading the Icelandic Guest of Honour programme in 2011 with great success, and NORLA are delighted to have signed him up for the task ahead.
"We are happy to engage Halldór Gudmundsson. He possesses unique knowledge when it comes to leading a complex project of this size. With his experience and skills, Halldór Gudmundsson will further develop the Norwegian Guest of Honour project on an international scale. I very much look forward to working with him."
- Margit Walsø, director of NORLA
The project leader will report to the director of NORLA, Margit Walsø. The Norwegian project team will be completed with the addition of a PR officer and two programme coordinators.
Background:
Halldór Gudmundsson was born in Reykjavik in 1956, and has many years of experience working within the literary and cultural industries in Iceland, including his time as publisher for Mál og menning. His background and knowledge of literature includes extensive familiarity with the Norwegian literary scene. Between 2008 and 2011, he assumed the role of director and project leader for Sagenhaftes Island, Iceland's Guest of Honour project at Frankfurt Book Fair. Since 2012, he has held the position of director of Harpa concert hall and conference centre.
"In recent years, Norwegian literature has achieved incredible international growth, not least by virtue of NORLA's impressive input and expertise. The Guest of Honour project allows for the opportunity to follow up on this in the German and international book markets, in addition to securing the future position of Norwegian literature – all while creating a fantastic platform for Norwegian culture in Germany. I look forward to the tasks ahead!"
- Halldór Gudmundsson
Read more about the Norwegian Guest of Honour Project at Frankfurt Book Fair 2019 here.
(Photo of Halldór Gudmundsson by Baldur Kristjánsson.)