News from NORLA
NORLA has entered into an agreement with IPR License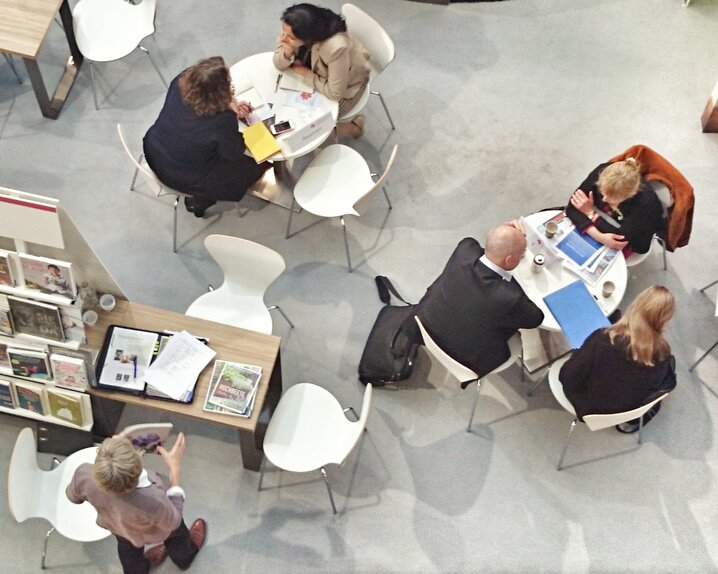 Photo: Per Øystein Roland
One of NORLA's main objectives is to help Norwegian books and writers get the best possible attention abroad and thereby increase rights sales. NORLA's agreement with the rights portal IPR License, intensifies these efforts.
The partnership has so far resulted in 65 current Norwegian titles becoming available on IPR's website. The first selection included titles featured as NORLA's so-called "focus titles" for spring and autumn 2018.
NORLA's goal is to be able to include the approx. 1,300 Norwegian titles which are currently available on the Books from Norway.com portal. The portal is a unique source of information, in English, about Norwegian books in many genres. It is operated by NORLA and updated by the licensees.
Facts
IPR License was established in 2012, and is owned by the Frankfurter Buchmesse, Copyright Clearance Center and the China South Publishing & Media Group. IPR are cooperating with Publishing Perspectives, and through the agreement Norwegian books will gain increased visibility through these channels.
Rights listings on the IPR platform have been viewed by rights buyers in 214 countries and 267 languages.
In addition to the visibility of titles, IPR offers means to enable rights holders to complete domestic and international licensing deals. This option is not mandatory, but may be of interest to publishers lacking experience in selling foreign rights.
NORLA's Finnish sister organization FILI has collaborated with IPR for almost two years and are pleased with the cooperation in making their selected titles available abroad.
NORLA's Director Margit Walsø comments on the agreement as follows:
"In NORLAs, our goal is to constantly develop and intensify efforts to inform the world about all the good Norwegian books published. Through our agreement with IPR License, information on Norwegian books from the English-language portal Books from Norway will be available to a much larger booktrade audience. We are looking forward to this.
NORLA's cooperation with the IPR License makes it possible to reach right buyers all over the world who are looking for quality literature in most genres. And at the same time, we ensure rights holders of Norwegian authors visibility in a relatively new, international channel with broad appeal and also marketing muscles».
Visit Books from Norway here
Visit IPR License here