News from NORLA
NORLA offers its warmest congratulations to the winners of the 2019 Brage Prize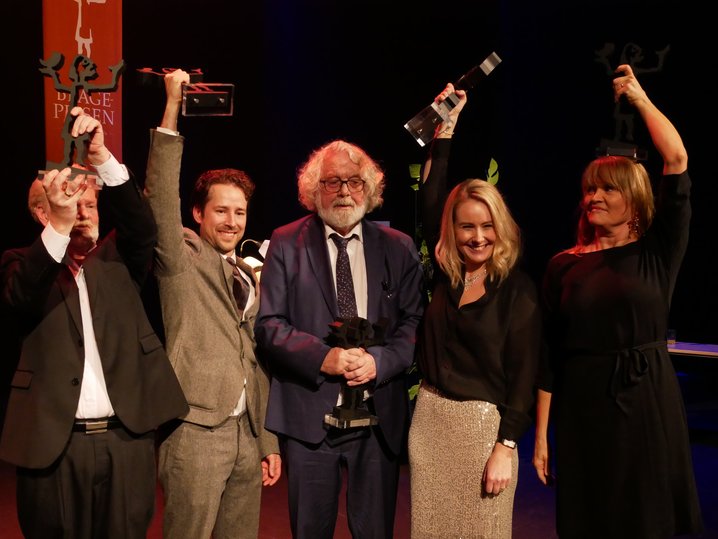 From the left: Torgrim Eggen, Martin Ernstsen, Edvard Hoem, Ane Barmen and Nina Lykke. Photo: Ingvild K. Brodal, The Norwegian Publishers Association.
The winners are:
Open class: Picture books for adults and children
SULT ("Hunger")
By Martin Ernstsen (and Knut Hamsun)
Minuskel forlag
Non-fiction
Axel. Fra smokken til Ovnen (Biography of author Axel Jensen)
By Torgrim Eggen
Cappelen Damm
Books for children and young adults
Draumar betyr ingenting ("Dreams Mean Nothing")
By Ane Barmen
Gyldendal
Fiction
Full spredning ("Naural Causes")
By Nina Lykke
Forlaget Oktober
Honorary Award
Edvard Hoem
Read more
More about the Brage Prize, and see previous winners, here.
If you happen to read Norwegian, you will find the jury's statements here.