News from NORLA
NORLA offers its warmest congratulations to the winners of the Brage Prize 2018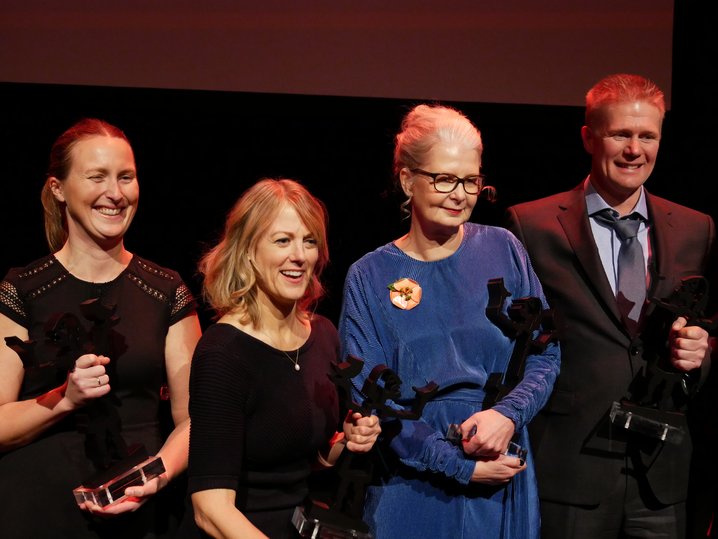 From the left: Anja Røyne, Helene Uri, Anna Fiske and Tore Kvæven. Photo: Ingvild K. Brodal, The Norwegian Publishers Association.
Fiction
Tore Kvæven
Når landet mørknar ("When The Land Darkens")
Det Norske Samlaget
Books for children and young adults
Anna Fiske
Elven ("The River")
Cappelen Damm
Non-fiction
Helene Uri
Hvem sa hva? ("Who Said What?")
Gyldendal
Open class: Popular science for adults and children/young adults
Anja Røyne
Menneskets grunnstoffer
Kagge Forlag
Honorary Award
Klaus Hagerup
Read more
More about the Brage Prize, and see previous winners, here.
If you happen to read Norwegian, you will find the jury's statements here.