News from NORLA
NORLA's Frankfurt 2019 team is complete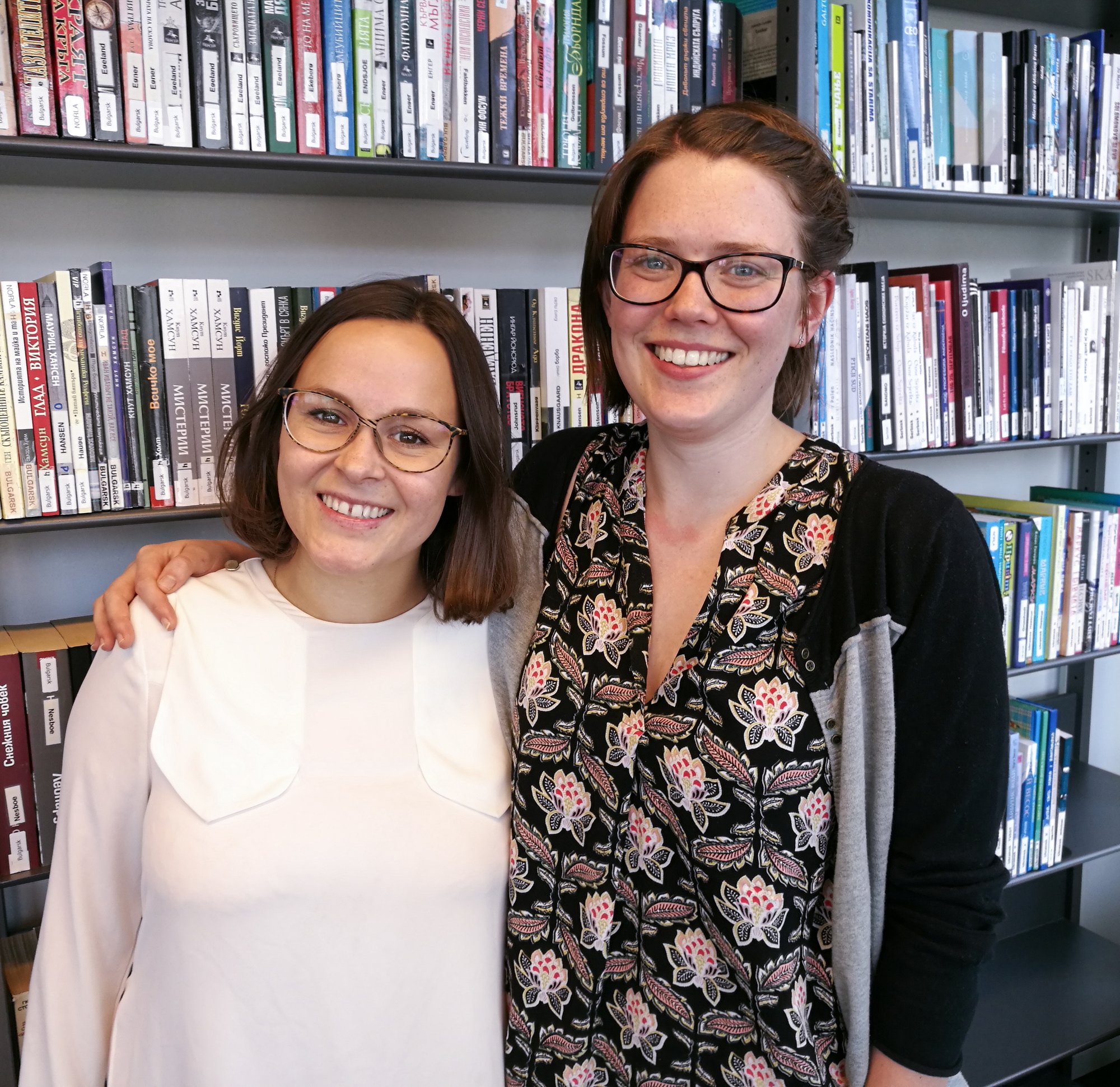 The team for Norway as Guest of Honour in Frankfurt in 2019 has acquired two new colleagues and the line-up is thereby in place for NORLA's big project:
Sunniva Adam has been hired as PR Officer for Frankfurt 2019. Sunniva studied business and economics at the Norwegian School of Economics in Bergen (NHH) (with a Master's thesis on sponsorship collaborations between arts and business). She comes to NORLA from a consulting position at the communications agency Geelmuyden Kiese. Sunniva was also employed at the Norwegian Embassy in Prague. There she worked in close collaboration with the field of literature through the Nordic project #ReadNordic at at Book World Prague 2016. Together with NORLA's information department and a German PR agency, Sunniva will be responsible for presenting the project in both Norway and Germany.
She will present information about and market Norwegian literature and culture as a part of the Guest of Honour presentation and will also be responsible for a new Norwegian literature portal for foreign publishers, agents and journalists.
Ellen Olerud has been hired as project assistant for Frankfurt 2019 and for NORLA. Ellen comes from a temporary position as project manager in the event department at Circle K. She has been employed by a number of embassies in Norway and abroad and also has extensive language experience as a writer's collaborating editor and assistant. Ellen has a Master's degree in the field of German culture and society. She will assist with the organization and coordination work for Frankfurt 2019 and perform operational tasks related to applications and the increase in activities at NORLA during the Guest of Honour period.
We are pleased about our new colleagues and feel confident that they will collaborate well with NORLA's many partners both in Norway and internationally.