News from NORLA
NORLA's Guest of Honour Report from the 2022 Book Fair in Warsaw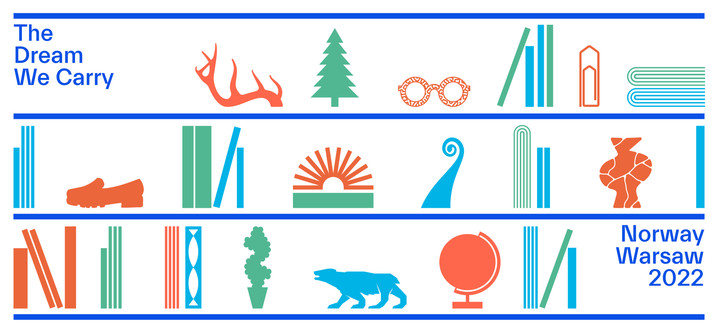 The graphic profile of the Guest of Honour initiative was created by NODE Berlin Oslo.
Norwegian authors were at the centre of attention when Norway was the Guest of Honour at the 2022 Book Fair in Warsaw, 26 – 29 May.
30 writers and illustrators from Norway featured in 50 different events, and met engaged Polish readers on various books fair stages and in long signing queues.
The Guest of Honour project was organized by NORLA in close cooperation with the Royal Norwegian Embassy in Warsaw, with funding from the Norwegian Ministry of Foreign Affairs.