News from NORLA
NORLA's Publishers Hotel has now opened!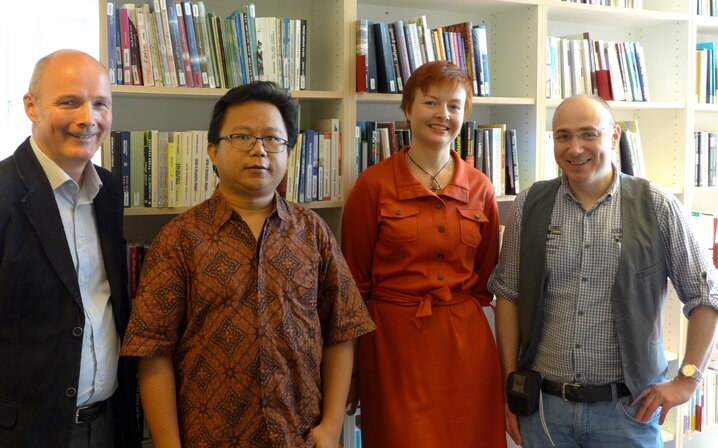 We're very pleased to welcome to Oslo the first three guests at NORLA's publishers hotel (hotel Bondeheimen):
Ronny Augustinus (from the publishing house Marjin Kiri in Indonesia), Irina Gusinskaya (from OOO "Alpina Publisher" in Russia) and Dejan Anicic (from Karpos Books in Serbia).
The three non-fiction editors/publishers will be spending the week in Oslo, and they look forward to meeting Norwegian publishers, agents and authors.
They hope to get a good overview of the Norwegian literature and the Norwegian book industry, and to increase their knowledge of Norwegian non-fiction books/genres that might be of interest to their own book markets.
After today's introduction at NORLA's offices they claim they have found quite a few new titles to look into.
We are very much looking forward to spending the forthcoming week with our nice guests!
Read more about NORLA's Publishers Hotel in Oslo, and see which non-fiction publishers will arrive next week, here.
From the left: NORLA's Senior Adviser for non-fiction Per Øystein Roland, Ronny Augustinus, Irina Gusinskaya and Dejan Anicic.
(Photo: Mette Børja)