News from NORLA
Norway en route to 2019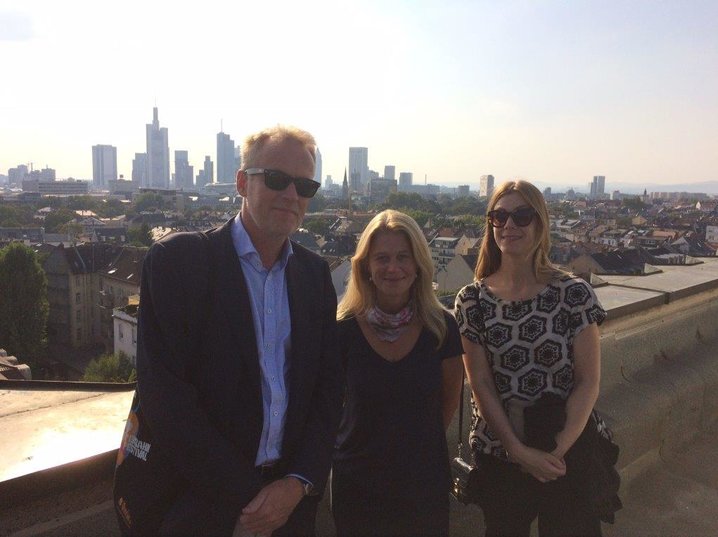 The planning of Norway Guest of Honour Frankfurt 2019 is well under way.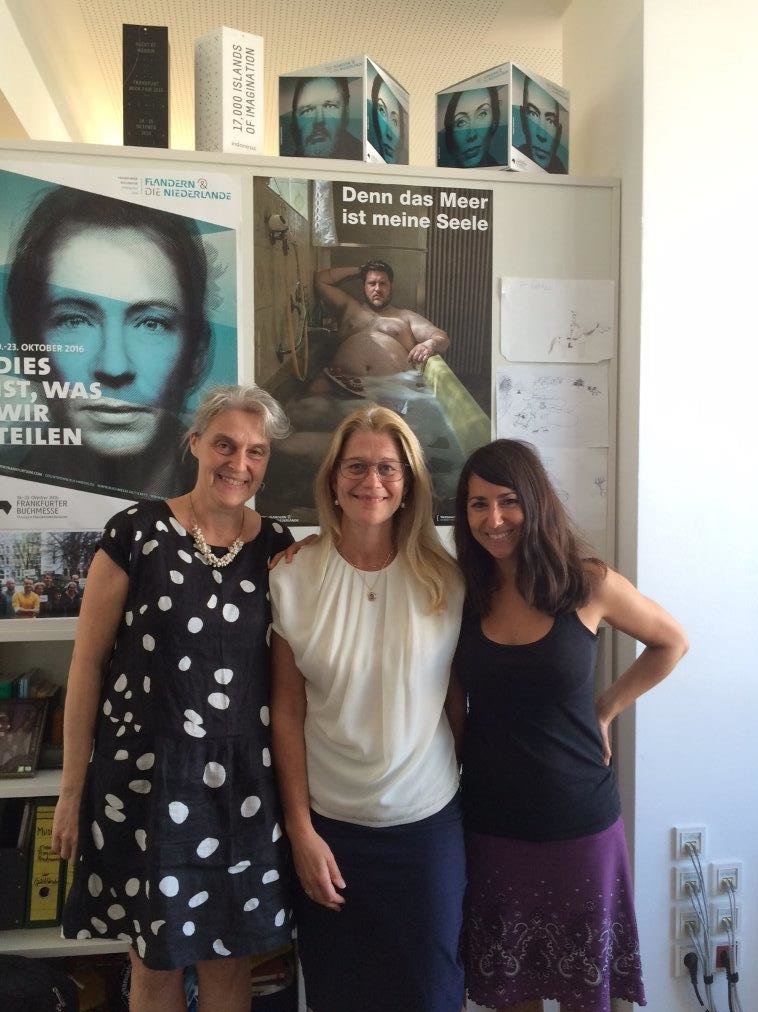 NORLA's Director Margit Walsø recently had a work meeting in Frankfurt with the book fair's Guest of Honour team represented by Simone Bühler and Karina Goldberg, and met Chief Sponsorship Manager Frank Pauli. Together with Narve Solheim and Ida Svingen Mo from the Norwegian embassy in Berlin she also visited different arts venues in Frankfurt, such as Mousonturm and Museum Angewandte Kunst.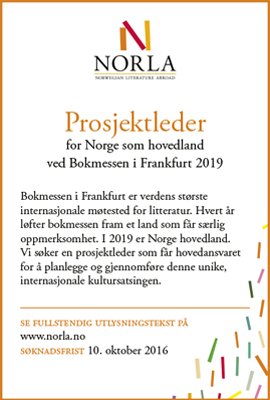 NORLA seeks project manager for Norway as Guest of Honour at the Frankfurt Book Fair 2019
The Frankfurt Book Fair is the world's largest meeting place for literature. Every year the book fair singles out one nation for special profiling. In 2019 Norway will be Guest of Honour. We are now looking for a project manager who will have primary responsibility for the planning and implementation of this unique international culture initiative.
The deadline for applications is 10.10.2016.
Read more (in Norwegian) here.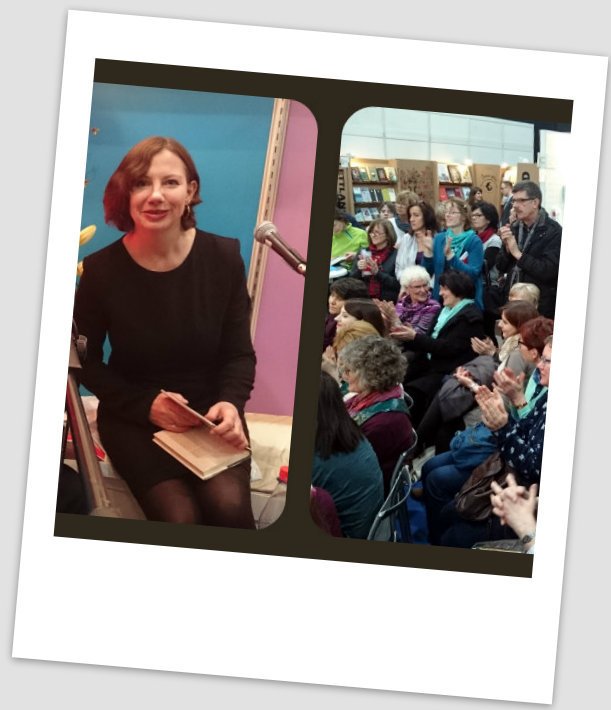 NORLA's development programme for new literary voices
NORLA hereby invites the editorial staffs of all publishing houses in Norway to nominate candidates for our development programme for new literary voices.
The programme is a part of the Frankfurt 2019 initiative, in the context of which the discovery and promotion of new literary voices is an important objective.
The programme is funded by Talent Norway and The Norwegian Publishers Association, while NORLA is responsible for its implementation.
The deadline for nominations from editorial staffs is 10.10.2016.
Read more about the programme here.
(Main picture, from the left: Narve Solheim, the Norwegian embassy in Berlin, Margit Walsø, NORLA, and Ida Svingen Mo, the Norwegian embassy in Berlin).