News from NORLA
Norway is Guest of Honour at the Frankfurt Book Fair 2019 - see our program!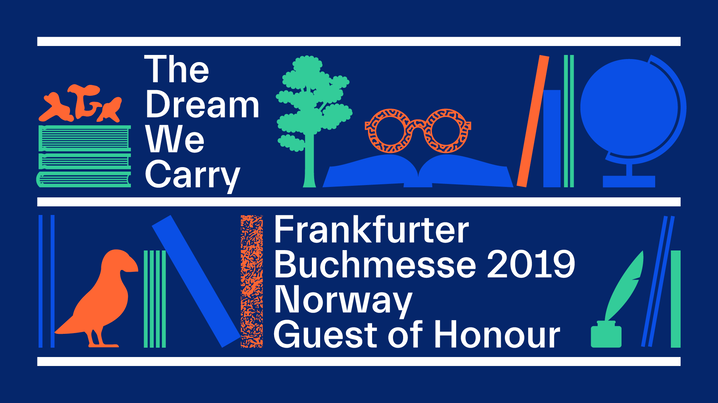 Norway is Guest of Honour at the Frankfurter Buchmesse 2019. We look immensely forward to let participants from all over the world experience the best of literature and culture from Norway! The Norwegian Guest of Honour project is Norway's largest cultural export project ever.
The Guest of Honour project comprises hundreds of activities in the German speaking area throughout 2019, and culminates at the book fair in October 2019.
See the complete programme day by day here
*Download the program taking place in the Guest of Honour Pavilion at Frankfurter Buchmesse, both for the Main stage and Stage 2, as PDF here
*Search in the Frankfurter Buchmesse event calendar eller søk i Bokmessens arrangementkalender her
*Receive our daily book fair news by registering at Norway2019.com
(far right at the very bottom of the page)
At our website Norway2019.com you will find more information about the project, events and news.
NORLA is in charge of the process towards 2019, and cooperates closely with authors, publishing houses, literary agents, art institutions, our network Norwegian Arts Abroad and other cultural entities in order to create a solid and attractive Guest of Honour program.
The Facebook page for the project is called Norwegen2019, you can visit the page here.
Please also follow us in Instagram for updates on our daily work.