News from NORLA
Meet children's and young adult authors from Norway!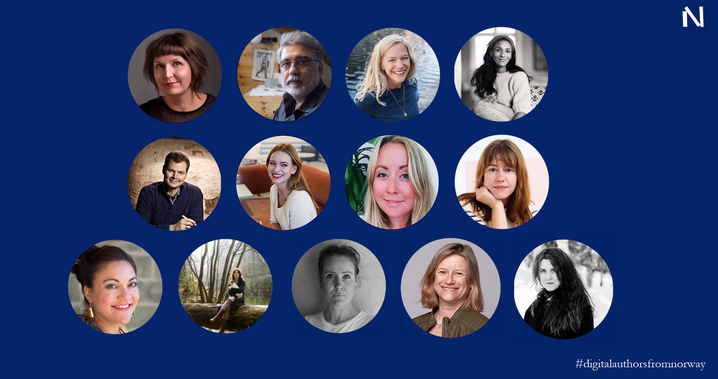 From top left: Hilde Myklebust, Akin Duzakin, Maja Lunde, Lisa Aisato, Hans Jørgen Sandnes, Marit Larsen, Jenny Løvlie, Nora Dåsnes, Veronica Salinas, Camilla Engman, Ane Barmen, Åse Ombustvedt og Marianne Gretteberg Engedal.
Every year the Norwegian Festival of Literature at Lillehammer is one of NORLA's spring highlights, being the largest literary festival in the Nordic countries. As this year's festival has gone digital so have NORLA's two annual Lillehammer seminars for international publishers and translators of Norwegian literature. This year focusing on books for children and young adults. It has been a true pleasure getting to meet both familiar and new friends of literature, in our own living rooms.
We are pleased to share eight films made for the webinars. Here you will meet the authors and illustrators presenting their selected books for young readers. There are books in several genres, techniques, themes and for different age groups. We are confident there are new favorites in store for everyone.