News from NORLA
Norwegian books in translation published so far this year (31 August 2015)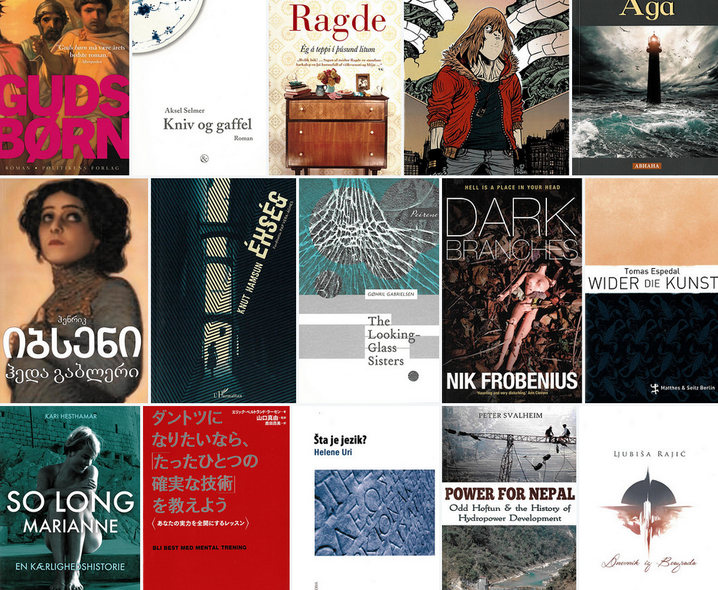 Covers of Norwegian books in translation as of August 2015. Photo: www.norla.no
As of 31 August 2015, NORLA has received 251 Norwegian books that have been published in a total of 45 languages through NORLA's (and in the Nordic region: The Nordic Council of Ministers') translation subsidies.
There are 198 fiction publications and 53 non-fiction publications. And of these a total of 57 are titles for children and young people.
See the list of the books below.
On NORLA's Flickr pages you may find the beautiful covers of Norwegian books published in translation through NORLA's translation subsidies (from 2011).
You may also see the covers of books in different genres here.