News from NORLA
Rave reviews for Knausgård's «My Struggle: Book Four" in the USA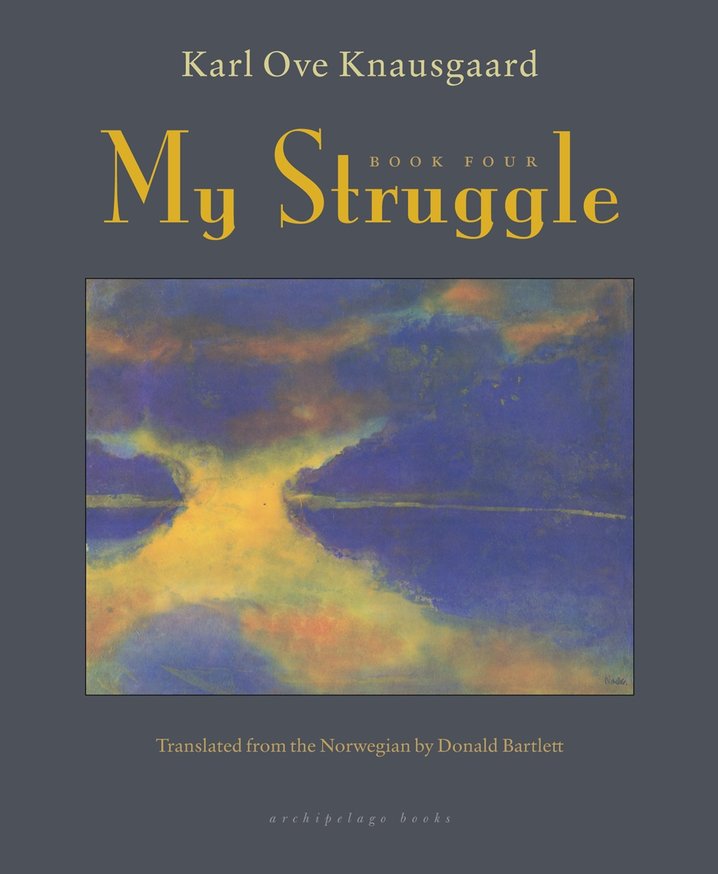 Author Karl Ove Knausgård is currently touring the US on occation of the launch of volume four of his My Struggle-series. My Struggle: Book Four has so far received excellent reviews and extensive media coverage.
There is great interest for the author in the US: Yesterday more than 1200 people came to Nourse Theathre in San Fransisco to hear Knausgård in a discussion with author and literary critic Daniel Handler.
The book is translated from the Norwegian by Don Bartlett, and is published in the US by Archipelago Books.
Knausgård's tour is supported through NORLA's travel grant, and our Senior Adviser for Non-Fiction, Andrine Pollen, is attending parts of the programme.
Critics on My Struggle: Book Four:
"How wonderful to read an experimental novel that fires every nerve ending while summoning in the reader the sheer sense of how amazing it is to be alive, on this planet and no other."
— Jeffrey Eugenides, The New York Times Book Review
"My Struggle: Book Four is an elegiac kind of comic novel, and it is pure Karl Ove Knausgaard. This is to say, it comprises intimate descriptions of daily life, descriptions that build to something improbably greater than the sum of their parts."
— Dwight Garner, The New York Times
"Karl Ove Knausgaard's six-volume autobiographical novel, My Struggle, lives up to the hype and hyperbole… It's the first truly monumental literary production of the 21st century. In a new millennium filled with literary sensations, it's the first to truly deserve our attention and reward it."
— Adam Hammond, The Globe and Mail
Read more about the American edition of "My Struggle: Book Four", and see excerpts from more reviews here