2017-03-24
Saturday March 25 is the international Waffle Day and NORLA serves a book tip
At NORLA we'd like to celebrate Waffle Day (Vaffelens dag) by sharing our best Waffle booktip: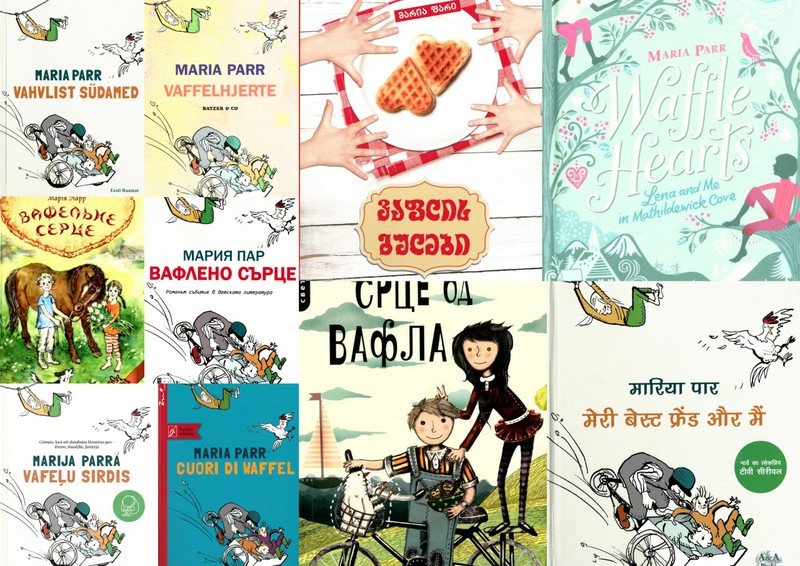 We think everyone deserves to read Maria Parr's wise and charming children's book Waffle Heart (original title: Vaffelhjarte).
The book has already found many happy readers around the world as foreign rights are sold to 27 countries. And we think it deserves an even wider audience.
Waffle Heart has earned Maria Parr a lot of prizes, among them Il Premio Andersen 2015 and Super Premio – Libro dell'anno 2015.
Parr is also part of the AARHUS39 project, a collection of 39 emerging writers for young people from across Europe.
Read more about the book and check if it is (or soon will be) available in your language here.
And visit NORLA's Flickr profile to see the bookcovers of the different translations of Waffle Heart published through NORLA's translation subsidy since 2011.
Facts about waffles at Wikipedia.
You may find more information on waffles – including recipes – (in Norwegian only) here.
Happy Waffle Day!
Looking for more booktips?
If you ead Norwegian, you may find previous book tips by NORLA's staff here.