News from NORLA
Summer greetings from our director Margit Walsø and project manager Halldor Gudmundsson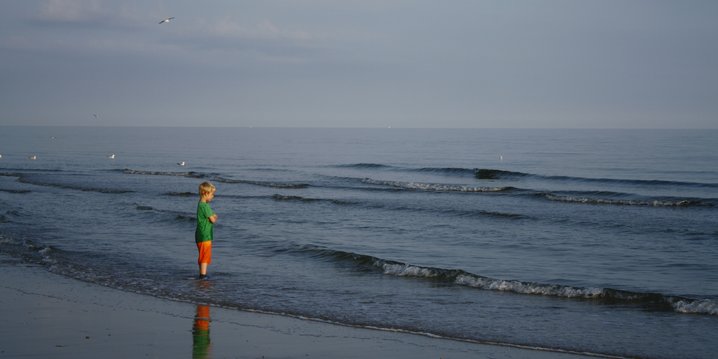 Photo: Mette Børja
This past spring has been perhaps the most labour-intensive in NORLA's history. A great deal has happened – particularly when it comes to Norway's role as guest of honour at Frankfurt 2019:
The Frankfurt team was set up on 1 March, with a project manager, a coordinator for the literary programme and a coordinator for the cultural programme. And the first thing they focused on was presenting a broad range of Norwegian literature for translation to relevant publishers, and setting in motion potential collaborative projects for the cultural programme.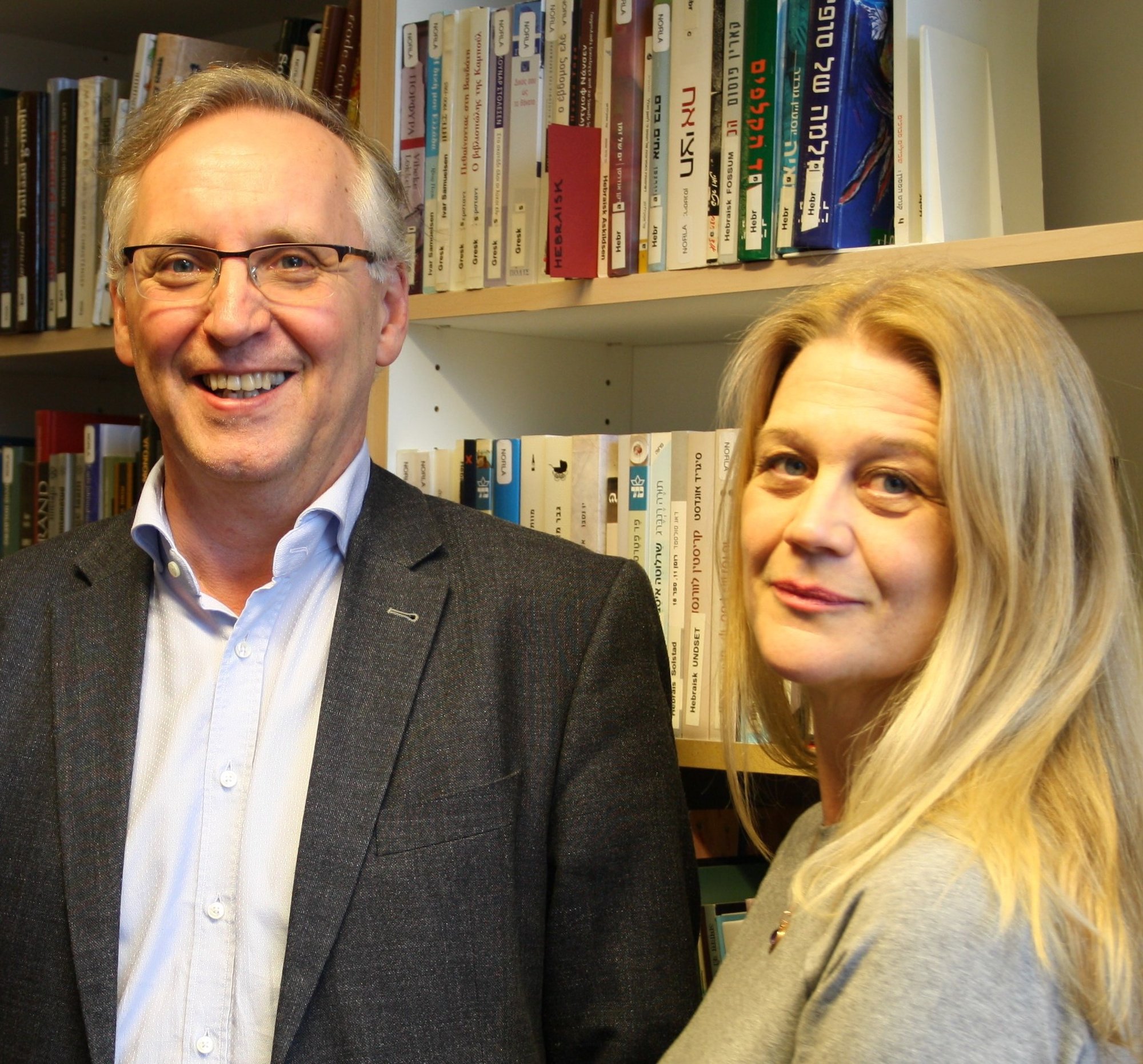 Come Along to Frankfurt
Beyond supporting rights sales, another important task this spring has been to inform Norwegian stakeholders and players about the Frankfurt project, seek their input and set in motion various initiatives. Our input conference on 26 April, attended by 250 participants, made a substantial contribution to this. At the conference, it was announced that HRH Crown Princess Mette-Marit would be assuming the role of ambassador for Norwegian literature abroad, and that she will focus particularly on the Frankfurt initiative in the years ahead.
In the wake of the input conference, the Frankfurt team/NORLA have had meetings, contact and conversations with countless players. These include the Norwegian Non-Fiction Writers and Translators Organisation (NFF), the Norwegian Authors Union, the Norwegian Publishers Association's Export and Teaching Aids Committees, many publishers and agents in Norway, the Munch Museum, the National Theatre, the National Museum, archaeological museums across Norway, various galleries, Innovation Norway, PEN/Icorn, Books for Everyone, the Norwegian Writers' Centre, the Norwegian Film Institute, the Norwegian Broadcasting Corporation, The Norwegian Theatre, Snøhetta architects, the Oslo Philharmonic, the Sami Parliament and Sami publishers and literary figures, OCA, Music Norway and the other organisations within our Norwegian Arts Abroad (NAA) network.
Everywhere we went, we encountered goodwill and a desire to contribute to the project. We look forward to giving concrete form to this in the time ahead.
Literature
This spring, the team and NORLA have collaborated with others to bring no fewer than 50 foreign publishers to Norway, in four groups. Most came from Germany, but publishers from the USA and England also participated. Publishers specialising in children's and YA books, fiction and non-fiction have all been represented. They have met Norwegian authors, publishers, agents and translators, as well as having many delightful experiences in Norway. We have had very positive feedback, and our assessment is that the visits have been extremely successful.
The team and NORLA have also attended book fairs in Leipzig, London and Bologna. The "New Voices" project has got off to a good start, and the four participating authors went both to Leipzig and to the book fair in Tbilisi, where Norwegian literature was in the spotlight. We also arranged seminars with translators in Leipzig and Lillehammer, in addition to NORLA's traditional translators hotel.
Cultural programme
Our visit to museums and other cultural institutions in Frankfurt in late March made it clear that there is a great deal of interest in participating in the Norwegian cultural programme in 2019 on the German side. In the continuation of our visit, we set up contacts between German and Norwegian players from different cultural areas. In June, three German curators visited Oslo, two of them also travelled to Bergen and Trondheim, to increase their knowledge of Norwegian art and craftwork – and more such visits are scheduled for the autumn. A number of cultural projects are already well under way – exhibitions, theatre productions and concerts, which look set to make their mark on the autumn 2019 cultural calendar in Germany.
Among NORLA's many other activities, it was a particular honour to meet Iceland's presidential couple and the Norwegian royal family during the state visit in March, when we had the opportunity to tell them about NORLA's work and the Frankfurt project.
This year, Nordic art and culture have been very much in evidence in London during the South Bank festival entitled "Nordic Matters". The Nordic Council of Ministers is among the sponsors. In this connection, NORLA collaborated with NordLit, the Nordic literature offices, to organise a translation seminar for British translators, focusing on Nordic children's and YA literature, as well as "Nordic noir" and adult fiction.
We also presented Norwegian non-fiction to Dutch publishers during an industry meeting in The Hague. Through Jostein Gaarder's participation in the Minister of Culture's visit to China, we gained an impressive insight into the author's success in China, and his significance for the position of Norwegian literature in the world. And just before summer, NORLA had the pleasure of celebrating the news that Miluse Jurickova of the Czech Republic had been awarded the Norwegian Order of Merit for her sterling services to Norwegian language and literature!
NORLA

thanks you all for an exciting book spring and wishes all our collaborators a very good summer!