News from NORLA
These businesses will put Norwegian literature on the map through the Literature Go Global program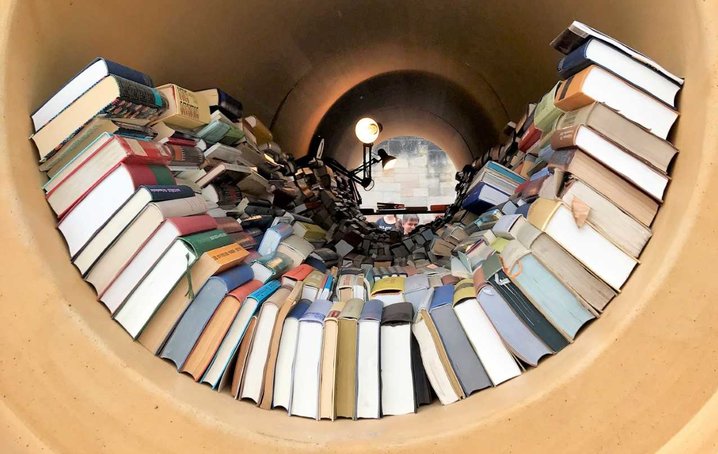 Photo: Halldor Gudmundsson.
Seven Norwegian businesses have been chosen to participate in the export program "Literature Go Global".
5 million Norwegian kroner will help Norwegian literary agents get a better foothold in the international market. The program is part of the government's commitment to cultural and creative industries and is a collaboration between the Ministry of Culture, Innovation Norway, and NORLA (Norwegian Literature Abroad).
"Norwegian literature is in a golden age. The government wants to help Norwegian agents better utilize the marketing potential that an increase in international demand represents. This program will help Norwegian literature expand in the world, while at the same time ensuring that expertise and income are being developed, both of which will benefit the Norwegian industry and tomorrow's literary talents," says Minister of Culture Trine Skei Grande.
The export program starts at the end of June 2018 and will give the selected companies capital and competence in carrying out the tasks internationally. The purpose is to strengthen and further develop both the businesses and the industry.
"This task gives Innovation Norway the opportunity to work closely with selected businesses on a targeted export strategy. We have had great experiences with the programs Games Go Global and Architecture Go Global and are excited to contribute to concrete results on behalf of Norwegian literary agents," says Margit Klingen Daams, head of creative industry at Innovation Norway.
An arena for the sale of Norwegian literature
"In recent years, there has been a lot of activity in international rights sales, and agency operations have shifted from focusing solely on the sale of book rights to also include secondary rights such as film, TV and theater. We are looking forward to the opportunity the Literature Out in the World program offers in strengthening Norwegian agents' efforts and competence in the future," says Janicken von der Fehr, project manager for Literature Go Global at NORLA.
With Norway being the guest country at the Frankfurt Book Fair in 2019, the Norwegian publishing agencies have strengthened their efforts, and several new agencies have even been established as well.
"The goal is to ensure that Frankfurt 2019 not only be a showcase where international agents pick up Norwegian literary talents, but also that Norwegian agents can represent Norwegian authors internationally and use the book fair as a strategic arena for selling Norwegian literature," says Daams.
7 literature agencies included in the program
12 literary agencies applied for participation in the program, which was announced as an open competition on March 23, 2018.
The selected agencies are:
Cappelen Damm Agency
Immaterial Agents
Magikon
Northern Stories
Oslo Literary Agency
Stilton Literary Agency
Winje Agency
For more information, contact:
Margit Klingen Daams, Innovation Norway | 909 37 763
See further information about the program (in Norwegian) here.