News from NORLA
Translators: Win a digital festival pass to the Norwegian Festival of Literature in Lillehammer!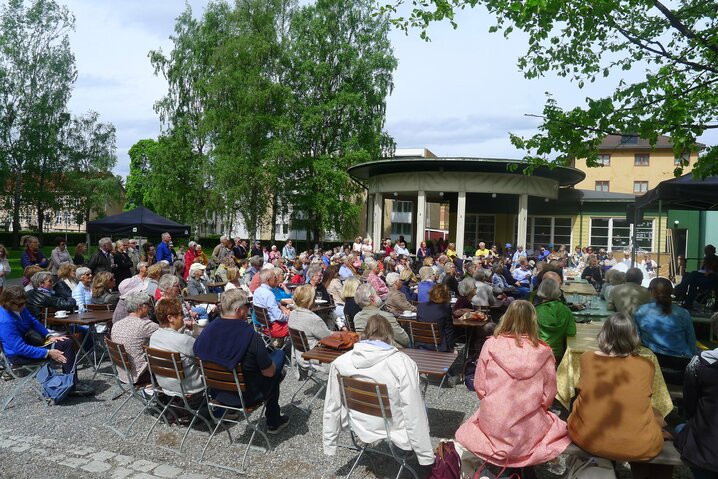 The festival program in Søndre park, Lillehammer's main city park, pre-corona. Photo: Mette Børja.
Between May 25 and 30, the Norwegian Festival of Literature in Lillehammer will be underway. And this year they are offering a combined physical and digital program focussing on Nordic literature.
This year we at NORLA will be travelling digitally to the festival and are now also offering translators of Norwegian literature the chance to participate in the digital program, totally free of charge. (Last year the festival's entire digital program was free, however this year digital participation will require a separate pass).
We are holding a lottery for as many as 50 digital festival passes, that give access to roughly 30 program items for the duration of the five day festival.
See the digital festival program here
To participate in the lottery for Norwegian translators, all you have to do is to fill out our simple form by the end of the day on Monday 10. May (Norwegian time).
The form can be found here (for translators of Norwegian literature only)
The passes will be awarded at the same time the lots are drawn, and the lucky winners will be informed as soon as possible after the deadline.
Maybe we'll see you in connection with Lillehammer?