News from NORLA
Women in Battle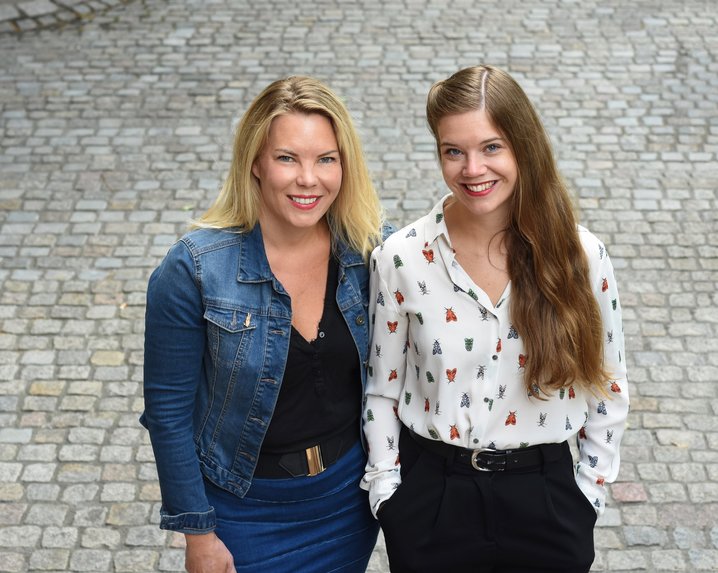 From the left: Marta Breen and Jenny Jordahl. Photo Cappelen Damm
It's 8 March today and to mark the occasion of the International Women's Day we are happy to share a thought-provoking text about feminism written by author Marta Breen:
In 2016, I wrote the book 60 damer du skulle ha møtt (60 Women You Should Know About) together with my partner in crime, illustrator Jenny Jordahl. It was a graphic novel about Norwegian female pioneers: the first Norwegian feminists, the first woman to become a professor, the first woman to become a priest and so on. Both Jenny and I are fascinated by such stories and not least by the courage of these women.
The book was surprisingly successful, so it felt natural for us to then take a more international approach. In our most recent book, Women in Battle, we tell the story of the feminist movement's many dramatic struggles, from the suffragettes to #metoo.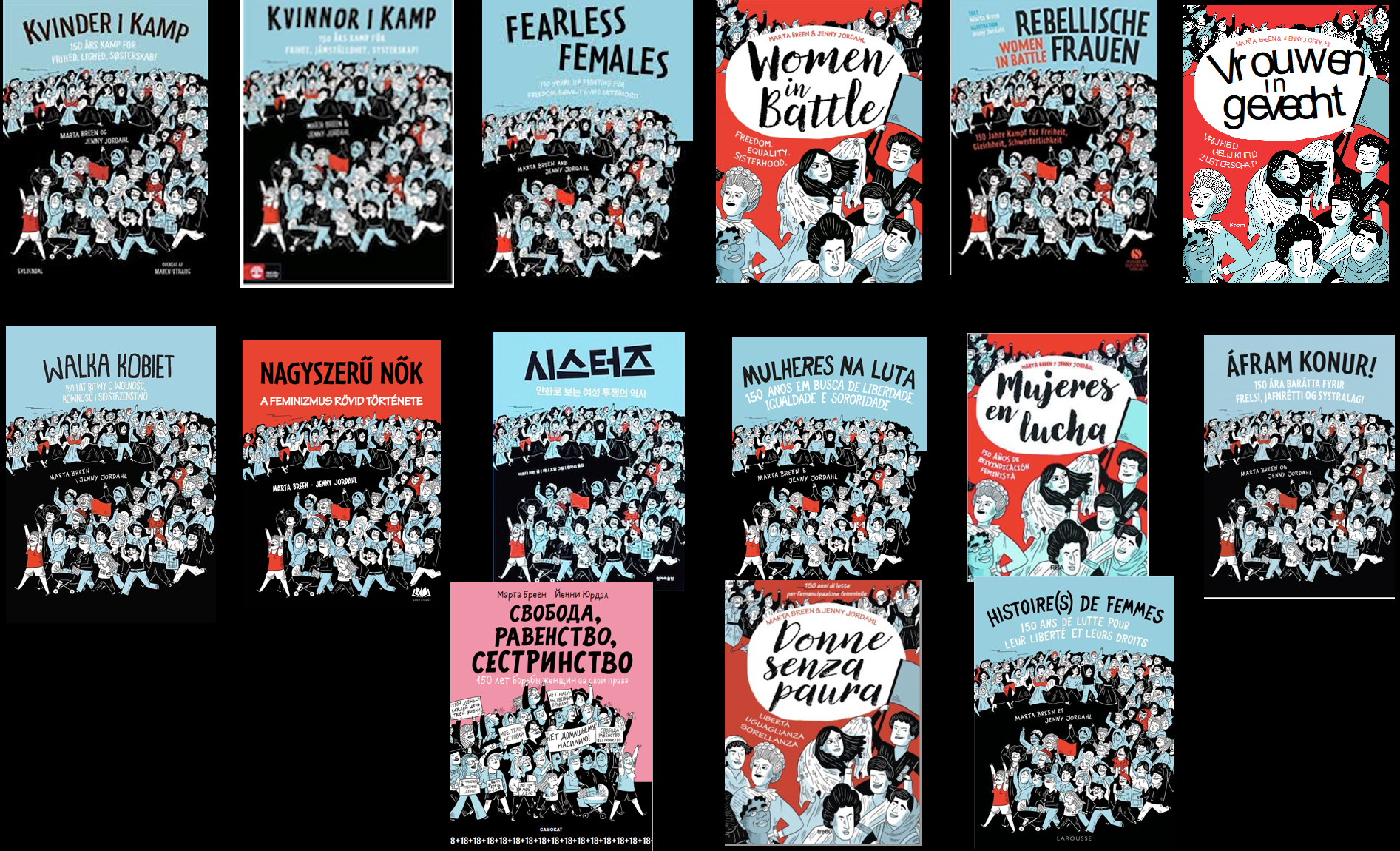 Although discrimination against women has been a subject of debate since the Middle Ages, it was only when women started organising themselves in the mid-19th century that changes actually started to be made. It is important to remember that if you want to change the world, you need to engage a broad spectrum of people. Or as Justice of the Supreme Court of the United States Ruth Bader Ginsberg advises: 'Fight for the things that you care about, but do it in a way that will lead others to join you'.
We grew up at a time when many people thought equality had come far enough. Some people even claimed that it had "gone too far". It simply wasn't cool to talk about feminism when we were teenagers. But then things changed. Patriarchal leaders have seized power in a number of countries in recent years, and this is shaking people out of a stupor. Women and men all over the world are coming to understand that old victories are not carved in stone: your rights can be taken from you again if you are not careful. This was why millions of women rallied for the Women's March a couple years ago. And this is why we are now in the middle of a new wave of feminism.
Feminism is the opposite of misogyny. And what is misogyny? Well, it is the notion that the opinions of women are less valid, that their work is less worthwhile, that they do not have the right to make decisions about their own lives and their own bodies, that they deserve less freedom than men and that they should obey men. This misogyny has long historical roots and is still very widespread. And it means that millions of women are subjected to violence, rape, harassment, forced marriage and uxoricide every single day. The history of feminism often focuses on modernisation. It is about adjusting old norms, traditions and ways of thinking for new times and modern people. There will always be those who seek to resist this and to return things to the way they were. But these people rarely succeed in the long run. The world is slowly but surely making progress – with help from feminists and other liberation campaigners.
By Marta Breen.