News from NORLA
Meet Cha Sandmæl - Selected Title Author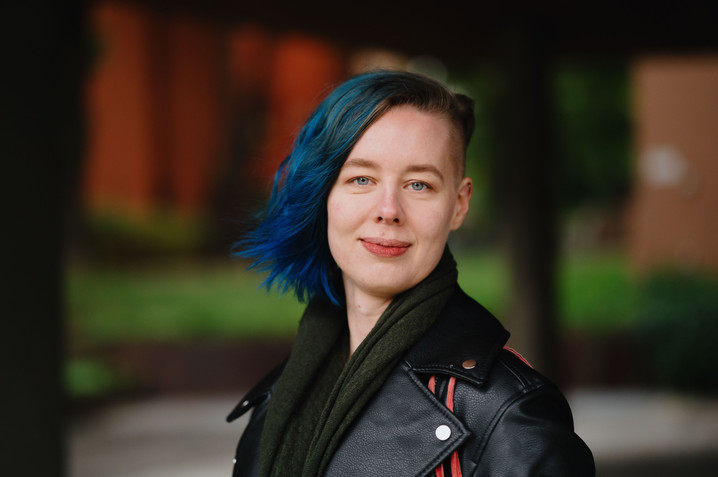 Cha Sandmæl. Photo: Fartein Rudjord/NORLA
We are happy to present our selected title author Cha Sandmæl. They has written The Eye of the Dragon: Betrayed (vol. 1) and Attacked (vol. 2) (original title: Dragens Øye: Forrådt & Angrepet).
The book is one of NORLA's Selected Titles of the autumn 2022.
Read our short interview with Cha here.
What are the books about?
The Eye of the Dragon is about the ash elf, Kha, who lives under the ground, where magic and family are highly valued. Everyone expects Kha to pass the Moon Well's test, and become the family's new head, but something goes wrong and Kha has to escape to the surface. Out in the woods await many dangers, so what's a helpless elf to do when they meet a dragon?
What sets these books apart from other books in the same genre and/or with similar themes?
The fantasy genre has for a long time struggled with a severe lack in diversity. Is is really all that difficult to believe that elves can be queer and dark-skinned when you already accept that the story features magic and dragons?
The stories we are provided with queer protagonists are usually about being queer. I wanted to make a story where the queer protagonist is allowed to ride dragons and fight evil forces!
Read more
See full presentations of the books here
Read more about the author here
See all NORLA's Selected Titles for the autumn 2022 here