NORLA's activities to promote the export of Norwegian literature
NORLA
May 29-June 01

At the end of May the first ever New York Rights Fair will take place. NORLA will be present at a Nordic stand along with with our sister organizations (the NordLit network).
On May 29th NORLA will host a book publishers meeting at the residence of the Norwegian Consul General where three authors of children and young adult literature will present themselves and their books. We look forward to introduce Kari Stai, Agnar Lirhus and Ingunn Thon for American publishers.
Read more about the The International Adult & Children's Content & Licensing Marketplace here.
May 29-June 03

International publishing seminar
NORLA and The Norwegian Publishers' Association annually invite foreign publishers to a seminar on Norwegian literature during the Norwegian Festival of Literature. Interest in travelling to Oslo and Lillehammer is increasing; and this year, fiction publishers from France, the Netherlands, Poland and English-speaking countries have been invited. On day one, the publishers will meet Norwegian colleagues in Oslo. The day after, they will visit several of the central Norwegian publishers before catching the train to Lillehammer. In addition to a cultural program, they will also see presentations from a number of current Norwegian fiction writers. The seminar is supported by the Ministry of Foreign Affairs.
Translator seminar
May 30-June 06
Between 30th May and 6th June, NORLA will be in Ukraine together with two of spring's "New Voices." At the book fair in Kiev we will participate in several events about literary collaboration, Gudrun Skretting will present his hot new translation to Ukrainian and Øystein Morten will lecture on Norwegian Vikings in the Kiev Empire. After Kiev, we are all traveling on to host a translation seminar in Lviv, where there is an active university environment and many Norwegian translators.
The visit is being organised in cooperation with the Norwegian embassy in Kiev.
June 01
Read more about the translation subsidy for Norwegian non-fiction here.
Foreign publishers may also apply for production subsidies for the publication of Norwegian non-fiction containing a large number of illustrations or with exceptionally demanding technical production requirements.
Read more about the scheme here.
June 03-June 06
NORLA's Margit Walsø and author Lotta Elstad are participating in a translation workshop at the University of Cluj, Romania, where there is an active Norwegian community.
Lotta Elstad is one of five writers participating in NORLA's "New Voices" program this spring.
Read more about her here.
Full information about NORLA's "New Voices" program can be found here.
June 06-June 08
Every year, NORLA contributes to around 30 author and lecturer visits to foreign universities which teach Norwegian. No other country has as many centres of higher education, teaching Norwegian, as Germany. This June in Kiel, all of Germany's Norwegian lecturers will meet for a large conference. NORLA will be participating in order to inform those present about our commitments in Germany over the next two of years.
June 11-June 15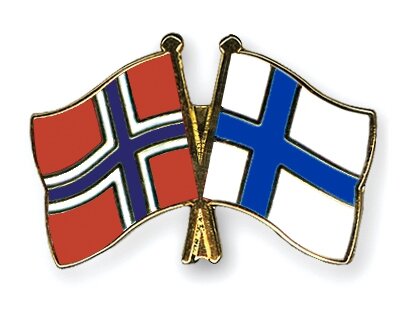 The intriguing title Finnish-Norwegian agent exchange is not the name on a novel by Le Carré, but a cooperating project between NORLA and FILI – Finnish Literature Exchange. Norwegian literary agents can apply for a two days stay in Helsinki, where they can meet Finnish publishers who are interested in Norwegian books. Finnish agents can go on a similar trip to Oslo.
The visit in Helsinki will take place on June 11-12, the visit in Oslo on June 14-15.
June 14
At June 14, NORLA will host a book trade event at the Norwegian Embassy in Vienna for invited publishers, press and literature contacts. Author Ivo de Figueiredo will present himself and his books. NORLA will inform about Norwegian literature, about the publishing industry and about the Guest of Honour project ahead of the Frankfurt Book Fair 2019.