April 26 2017
NORLA is pleased to invite to an input and planning conference about Frankfurt 2019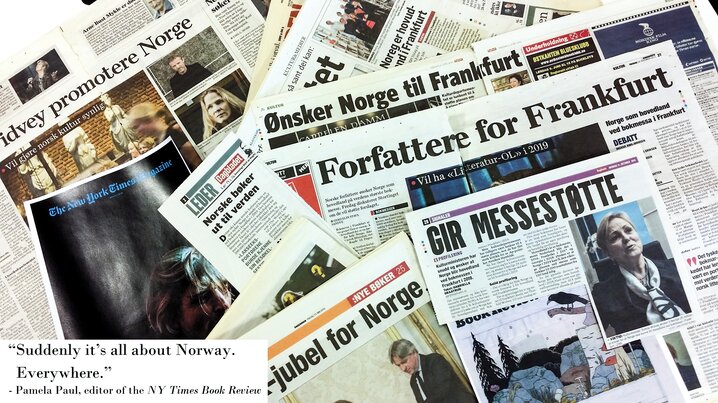 The conference, followed by a reception, will be held at Sentralen in Oslo Wednesday 26 April, 1 – 7 PM.
Hear – about what it means to be the Guest of Honour at the world's largest book fair.
See – all the exciting opportunities found in the cultural programme surrounding the fair.
Meet – people from the Frankfurt Book Fair, key German stakeholders, professionals from the book trade and culture sector, and Margit and Halldór who will be responsible for the entire endeavour.
Come – and bring your own ideas!
Click here to see the programme.
Register through 20 April here.
Read more about Frankfurt 2019, including the Norwegian bid book, here.