April 16-April 19 2015
Gunnar Staalesen, Herbjørg Wassmo and Stian Hole in France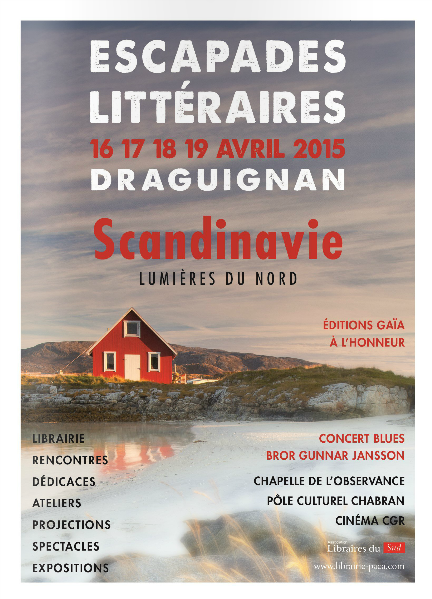 Meet Gunnar Staalesen, Herbjørg Wassmo and Stian Hole at Les Escapades littéraires, in Draguignan.
The festival Les Escapades littéraires is arranged by Libraires du Sud, and this year's festival focuses on Nordic literature.
In addition to the three Norwegian authors, esteemed French translator Jean-Baptiste Coursaud will take part in the programme, among others in an event presenting the author Tarjei Vesaas (1897-1970).
Read more on the Norwegian participants here.
See the packed programme of literary events, workshops for children, concerts, films, exhibitions and more here.
Read more about the festival here.
Read more about Libraires du Sud here.