August 01 2017-December 22 2017
NORLA's activities, autumn 2017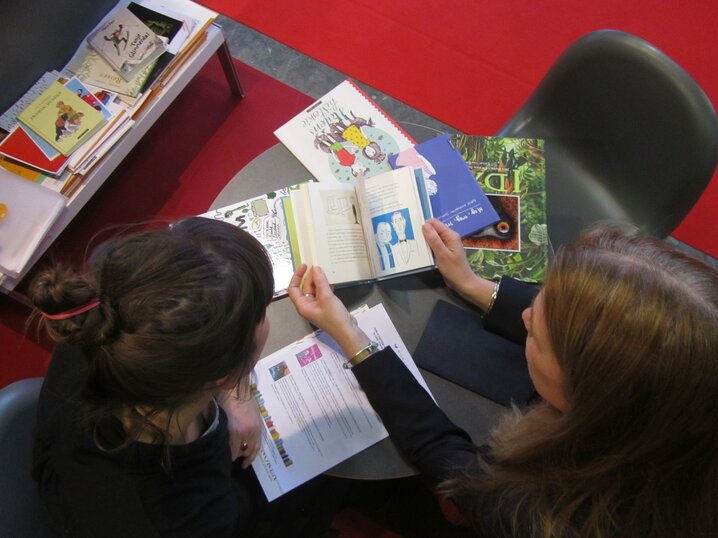 At NORLA we are looking forward to everything that will take place the coming months.
Don't hesitate to contact us to schedule a meeting.
We are looking forward to meeting as many of you as possible!
August
21–23 August: NORLA to attend the Haugesund Film Festival
Senior Adviser Oliver Møystad has been invited to take part in the seminar "Books at Haugesund" during The Haugesund Film Festival. The seminar is designed as a meeting place where the book and film trades will join forces and speak about books that can be transposed from text into film.
23–27 August: NORLA and Norwegian authors at the Beijing Book Fair
We are looking forward to attending the book fair in Beijing also this year, in collaboration with our sister organizations from Sweden, Denmark and Finland (NordLit). You will find us at stand no. E1.C10. Please contact us if you would like to schedule a meeting.
Three literary agents and one publisher have received travel grants from Norla to visit the book fair. NORLA has also provided funding for the project «China meets Norway in a bookshelf», which will take place in Meridian Space in Beijing during the book fair.
See also NORLA's focus titles which we will present for publishers during the fair, in English and Chinese.
You can see the beautiful covers of Norwegian books published in Chinese through translation subsidies from NORLA (since 2011) here.
You can visit the fair's website here.
September
04–07 September: German language publishers visit Norway
On 4–7 September ten publishers within the fields of non-fiction, fiction and literature for children and young people from Germany, Austria and Switzerland will visit Norway. They will be familiarizing themselves with the Norwegian book world and meet with authors, editors and agents.
The group is the fifth visiting delegation to visit Norway so far this year and we are looking forward to an exciting and varied programme in Oslo.
14 September: Book trade gathering in New York
On Thursday 14 September the Norwegian consulate general in New York and NORLA will host a book trade gathering for American publishers. The focus will be on Norwegian fiction.
NRK's Marta Norheim will give an introduction to Norwegian contemporary literature and three Norwegian authors will attend – Cecilie Enger, Nina Lykke and Vigdis Hjorth – to speak about their latest books.
On the same evening, Jostein Gaarder and his American publisher Archipelago Books will launch the American edition of Questions Asked (Det spørs).
At the same time, on 11–17 September, the Brooklyn Book Festival will take place. Here Maja Lunde and Jostein Gaarder are on the programme on 16 September and Karl Ove Knausgård on Sunday 17 September. Read more about the festival here.
14 September: Censorship, self-censorship and care in Norwegian children's literature
The Norwegian Institute for Children's Books extends an invitation to an international seminar on Thursday, 14 September 09:30 AM–04.00 PM.
The seminar will focus on the themes of censorship, self-censorship and care in literature for children and young people. Dina Roll-Hansen, senior advisor for children and young people's literature at NORLA, will take part in the programme with her talk "What awaits Norwegian books abroad?" Read more about the seminar here
28–29 September: NORLA and the autumn's six new literary voices to attend the book fair in Gøteborg
We are looking forward to taking part in this year's Book & Library Fair in Göteborg. You will find NORLA at the International Rights Centre, at table 75.
Contact us if you would like to schedule a meeting.
The six members of NORLA's "New Voices" programme: Andreas Tjernshaugen, Birger Emanuelsen, Tiril Broch Aakre, Nina Lykke and Mari Kanstad Johnsen, will attend the Gøteborg Book Fair 28–29 September.
Beyond learning more about the international book market and how a book fair functions, the six writers will also introduce themselves as part of the book fair programme:
Thursday, 28 September at 1:00 PM
Six new voices from Norway – Presentation at the book fair, with moderator Stefan Eklund, head of culture at Borås tidning
Friday, 29 September at 11:00 AM
Anders Kvammen in conversation with Fredrik Strömberg
Friday, 29 September at 12:30 PM
Mari Kanstad Johnsen in conversation with Sara Villlius
Friday, 29 September at 1:50 PM
Mari Kanstad Johnsen, "Author at the Booth" and book signing.
Oktober
10–15 October: NORLA to attend Book Fair in Frankfurt
NORLA will be very active at the book fair in Frankfurt 2017, in that only two years remain before Norway will be Guest of Honour.
We will have a particular focus on follow-up of the many publisher visits to Norway we received last spring and on supporting Norwegian publishers and agents in their work of selling Norwegian books to foreign publishers. This applies in particular to the German publishers in the period leading up to 2019. NORLA will of course be represented at the Norwegian book trade's joint stand in hall 5.0, A53, where we will also present the autumn's focus titles.
We are simultaneously preparing the culture programme for the autumn of 2019 and will use the opportunity to continue our conversations with Frankfurt's large museums, theatres and concert houses. We will also be accompanied by writers' organizations and Norwegian institutions that are interested in becoming acquainted with the book fair in Frankfurt. Margit Walsø and Halldor Gudmundsson will give the first presentation of the Norwegian Guest of Honour project at the book fair's Business Club and participate in a seminar in which different Guest of Honour nations will present their literature.
We are very much looking forward to greeting contacts both old and new!
Contact us if you want to schedule a meeting with us from NORLA.
Are you curious about which Norwegian books have recently been published in German through translation subsides from NORLA? See the covers here.
November
01–05 November: Book fair in Krasnoyarsk
In Krasnoyarsk, located on the banks of the Jenisejs River in eastern Siberia, every year one of Russia's largest and most important literature exhibitions takes place.
This year there will be a solid Norwegian participation at this book fair. Torstein Helleve will attend to promote the books he has written with Jørn Hurum about prehistoric fossils. And Andreas Tjernshaugen will attend to speak about his books on bird-watching and aquarium-keeping.
24–26 November: Seminar for German translators in Hamburg
24–26 November NORLA will hold a seminar for German translators at the Hamburg House of Literature. The seminar will take place immediately preceding Nordische Literaturtage, where a number of Norwegian authors will be represented.
27–30 November: Nordische Literaturtage
On 27–30 November the Nordic Literature Days at the Hamburg House of Literature will take place.
This year four of NORLA's New Voices will introduce themselves at this festival: Andreas Tjernshaugen, Tiril Broch Aakre, Birger Emanuelsen and Nina Lykke.
On the evening of Tuesday, 28 November, the four Norwegian authors will present their work to German readers. Two of them will be available in German for the event: Andreas Tjernshaugen's The Secret Life of Small Birds (Meisenes hemmelige liv) and Nina Lykke's Nei og atter nei (No and again no).
29 November–03 December: Three Norwegian authors to attend the Moscow International Book Fair in December
Also this year, NORLA will participate in the Non/fiction Book Fair in Moscow.
From NORLA this year Director Margit Walsø will take part along with Senior Adviser Dina Roll-Hansen. Contact us to schedule meetings with NORLA.
This year there are three Norwegian authors who will be coming to Moscow: Lars Saabye Christensen, Monica Kristensen and graphic novelist Anders Kvammen. All three will launch new Russian translations of their work.
NORLA is currently working on the programme. We will release further details at a later date.
See covers of Norwegian books recently published in Russian through NORLA's translation subsidies here.
December
05 December: Book trade meeting in Stockholm
On Tuesday, 05 December, a book trade meeting for Swedish publishers will be held at the Norwegian embassy in Stockholm. The focus will be on children's books.