March 28 2018
Deadline: Open architectural competition: Norway's pavilion at the Frankfurt Book Fair 2019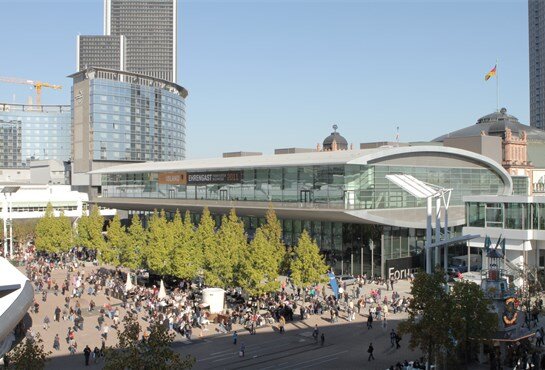 The open architectural competition for the design of Norway's pavilion at the Frankfurt Book Fair 2019. The competition has been arranged by NORLA, in cooperation with DOGA. The Norwegian Association of National Architects (NAL) are assisting NORLA throughout the competition and will assume the role of competition officer and legal secretary in addition to quality assurance of the competition program itself.
The deadline is 28th of March, at 15:00 (Norwegian time).
Read more about the competition.
Visit the competition website (in Norwegian only).
The picture shows Forum, the hall where the pavilion will be built and was taken when Iceland was Guest of Honour in 2011.
Photo: Thorsteinn J. Vilhjalmson.