March 02 2019
Translated days in Oslo: When "Gleden med skjeden" became "The Wonder Down Under"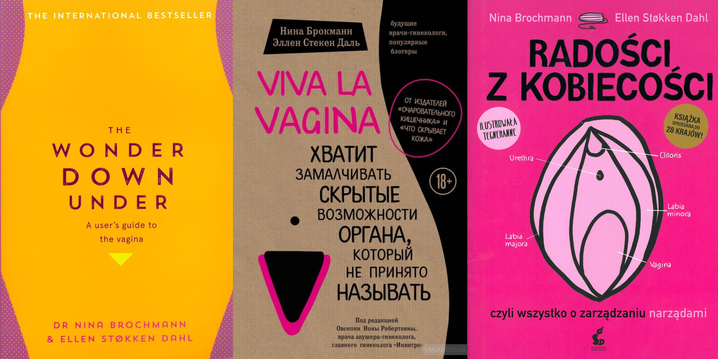 This small, feminist information project "Gleden med skjeden" by Nina Brochmann and Ellen Støkken Dahl has now become an international phenomenon, and the translation rights have been sold for more than 30 languages.
It can be difficult enough to talk about women's genitalia in Norwegian. How does anyone do it in Russian or Polish? Where does the boundary lie between translation and adaptation? How can a book like this be distributed in countries where women have a totally different position than in Norway? How far do you really have to travel before Scandinavian directness begins to create problems for translators? And how do you say "discomus" in English?
As part of the Translated Days festival, at Oslo's Litteraturhuset (the House of Literature), NORLA has invited three of the book's translators, and one of the authors, for a panel discussion on Saturday, March 2nd.
Time: 12.00-12.45.
Venue: Amalie Skram, the House of Literature.
The participants are:
Anna Gusarova – translator into Russian
Lucy Moffatt – translator into English
Karolina Drozdowska – translator into Polish
Ellen Støkken Dahl – author
The discussion will be held in Norwegian and led by NORLA's senior advisor Dina Roll-Hansen.
The Facebook event.
Read more
About Translated Days (in Norwegian), which takes place from February 28th to March 2nd
– The program is now available (in Norwegian only)!
More about The Wonder Down Under.
See the translations of the book, which have been supported by NORLA, here.
(The illustration shows the English, Russian and Polish book covers).