February 09-February 13 2019
Focus on Norway during the Berlinale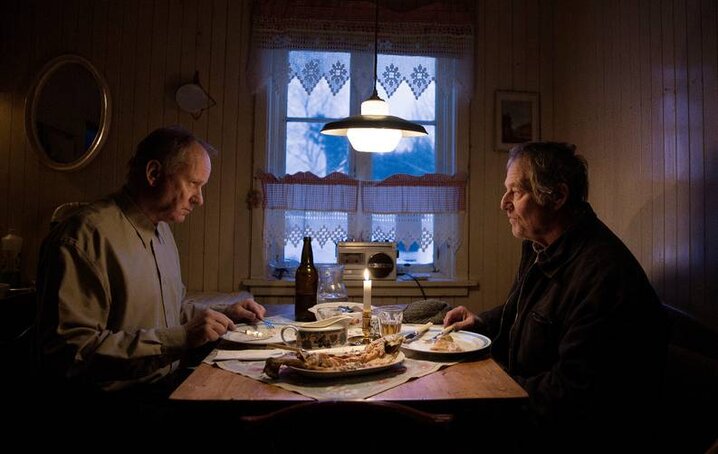 Norway is the focus country at this year's Berlinale, and Nils Petter Moland's film adaptation of Per Petterson's novel Out Stealing Horses will be shown as part of the main program.
The Norwegian Film Institute has set up it's own house "Norway House" where a range of activities will take place.
Nor is literature forgotten:
On Monday February 11th. at 15.00-17.30, the pitch seminar "Books at Berlinale" will be held at the House of Representatives, where Oslo Literary Agency will pitch Simon Stranger's novel Keep Saying Their Names.
The same day, at 10.00-12.00, a separate pitch seminar will be held at Norway House, where Norwegian literature agents, and German agents and publishers, will meet German and Norwegian film producers to present selected titles.
Read more:
About the Berlinale.
Norway as a focus country.
Out Stealing Horses – the movie.
Out Stealing Horses – the book.
(Still from the film Out Stealing Horses, from the left: Stellan Skarsgård and Bjørn Floberg).