February 04-February 06 2019
Nordic Children's Book Conference in Stavanger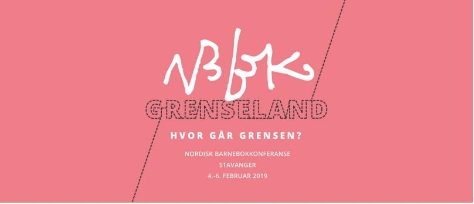 At the Nordic Children's Book Conference, NBBK, in Stavanger, NORLA presents the event "Borderless Women's Rights", Wednesday 6 February at 14:30.
Marta Breen and Jenny Jordahl have published the non-fiction cartoon Women in Battle (2018). Foreign rights to the book have been sold to 21 countries. But in the United States, Jordahl had to draw clothes over naked nipples, and in Russia the book is only allowed for the over 18's.
What kind of limitations meet Nordic literature abroad, and where to draw the line – quite literally – for censorship?
Meet Breen and Jordahl in converstation with their Russian translator Evgenia Vorobyeva. Moderator: Hilde Østby.
NB: Entry to the event requires a conference pass / day pass. Read more.
Hege Langrusten from NORLA will be attending the conference, February 5-6.
The complete program for the conference is available (in Norwegian only) here.
Read more about Women in Battle here.