November 30 2019-December 09 2019
NORLA and author Hanne Ørstavik to attend book fair in Guadalajara, Mexico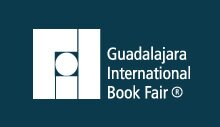 The book fair in Guadalajara is the largest in the Spanish speaking world − and on the whole, one of the most pleasantly enjoyable fairs. NORLA will this year again take part in the Guadalajara International Book Fair.
Please "contact us": mailto: oliver.moystad@norla.no if you would like to schedule a meeting. You will find NORLA at the foreign rights centre, table 110.
Hanne Ørstavik is also invited to attend the book fair. Her novel Love (Amor) was published in Spanish by the publisher Antonio Vallardi editor in 2018, translated by Lotte Katrine Tollefsen.
See Norwegian books recently published in Spanish through NORLA's translation subsidies here.